30 best free WordPress Themes for Blogs – Top Picks in 2022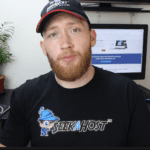 To set up a website or blog effectively choosing an appropriate WordPress theme is very important to represent your business or persona, after having purchased the ideal domain name.
While selecting a theme the website owner's priority should be a good user experience and great features and they should certainly check theme reviews and downloads first to ensure the theme they like works well. It must be easy to use, fast loading and customisable.
Before installing the theme for your business blog, lifestyle blog or affiliate blog make sure to check the quality of the code – often WordPress developers share insights in forums. Secondly, do check the features which you will need to effectively run your business website or blog, and lastly always check the support policy and service of the theme.
There are thousands of WordPress themes available and free themes are extremely popular. However, some can have technical faults and cause the users problems when using the website's interface.
To make the search easier for you, we have listed the 30 best free WordPress themes for your blog to choose from that have received the best reviews and been downloaded the most.
30 Best Free WordPress Themes for Blogs in 2022
1.  Astra
Astra is one of the most highly rated and downloaded themes on WordPress. Astra is a great responsive theme design. Most reviewers highlight that it gives you the authority to optimize it and that it is fully customizable.
Astra is also known for its fast-loading speed its steady performance. It has great features and templates to go with the integrated page builders like Visual Composer, Beaver Builder, Site Origin, etc. Astra is an SEO-oriented theme that comes with Scheme.org code.
Pros:
Very fast loading theme
Multiple optimisations possible
Goes with many different page builders
Cons:
Beginners need more time to use this more complex theme
Astra support is slow on weekends and holidays according to reviews.
2.  OceanWP
OceanWP is an outstanding theme known for its fast-loading speed. It is a multipurpose theme with great functionalities. It is kind of like Astra while delivering great results.
OceanWP is a great theme for e-commerce websites with effective features to support these. You can even enhance its features with premium plugins. It is customization friendly.
Pros:
Highly rated loading speed
E-commerce friendly
Cons:
Its checkbox and selection features don't always work adequately
It has a comparatively lower user track record than other themes
3.  Sydney
Looking for a easily customisable and functional theme?
Then Sydney is one of the most used and recommended business themes. Sydney lets you create a powerful business presence. It is very customizable. It gives you Google fonts, screen sliders, layout control, and many more features. It is great to use as a business website theme.
Pros:
Completely customisable
Great functions
Excellent stability
Cons:
Reported plugins issues
New update doesn't support a few features
4.  ColorMag
ColorMag is a highly recommended theme for magazines and news style blogs. On WordPress ColorMag is the one of few themes that is specifically built for magazines and news sites.
It is one of the most popular themes used on over 100,000 sites currently. ColorMag is designed in a way that large-size content can be created and produced on a daily basis.
Pros:
Works great with different page builders
Offers a large space for blog content
Cons:
Few users report image issues
Premium features are pricey
5.  Hestia
Hestia is known for its simplicity which gives you the most stylish effect for your blog. You can use it for any business or lifestyle blog. It is a professional WordPress theme which is great to showcase your creativity as a wedding planner, event organizer, restaurant, and more.
It has a clean, slick, and modern look. It works with page builders like a Beaver Builder, Divi Builder, Elementor, and news block editor on WordPress.
Pros:
Good optimization speed
Multiple customizations available
Integrated with thousands of plugins
Cons:
Text editor on frontpage needs improvement
6.  Neve
If you want to get your site online quickly then Neve is the perfect theme for you. Neve is popular because It is lightweight and super-fast.
It is perfect for start-ups, personal portfolios, and e-commerce shops. It is SEO optimized and helps websites rank at the top of search engines.
Pros:
Fast performance
Load time is only 1 second
Light weight
Cons:
Support for Neve theme doesn't seem to be available
7.  GeneratePress
Generate Press gives special attention to speed and site usability. Generate Press installs in less than 10kbs(gzipped). It offers 50+ colour control, powerful typography, 5 navigation locations, dropdown menus, 9 widget areas, and sidebar layouts. It is compatible with WooCommerce.
Pros:
Very responsive
Great with page builders
Offers access to premade templates
Cons:
Has fewer features in comparison to other themes
Less customization options
8.  Writee
Writee is great for personal blogs. It is the best theme for all sorts of blogs. You can use it for blogs such as food, fashion, travel, corporate and other blog types.
Writee supports translations such as AR-Arbaic, ES-Spanish, FR-French, RU-Russian, DE-German, and ZH-Chinese. The Writee theme has a live customizer which makes customization easy for the user.
Pros:
Flexible theme
Good layout
9.  Didi Lite
Didi lite has a pleasing white space allocation and sleek typography which helps to represent your content on any screen in the most stylish way. Give your content the polishing finish and make it stand out. Didi Lite is a great match for lifestyle blogs, magazines, and fashion blogs.
Pros:
Different types of templates
Lots of colour choice given
Flexible customization
Cons:
Premium features are costly
Bug issues have been reported
10.  Cali
Cali is mostly used to showcase visual imagery and media. It is good to use for fashion, travel, adventure, and lifestyle blog content. It supports and works with WooCommerce for online platforms.
Pros:
Great support to WooCommerce plugins
Great font selection available
Different language translations available
Cons:
Minimal support
Mostly basic features
11.  Agency Lite
Agency Lite is perfect for agency style and corporate websites. This theme is stylish with a minimal yet clean look. It gives you options to enable and disable pages on the theme. Any languages can be used by this site for translation.
Pros:
Provides additional security features
Easy to install with good user interface
Offers many digital functionalities for your business
Cons:
No new update available currently
It is not suitable for higher-level business websites
12.  Zigcy Lite
Zigcy Lite is built especially for online stores for the next generation of e-commerce websites. If you have a plan to start an online store than Zigcy is the best to go with as it offers smooth customization as well.
Pros:
Zigcy makes customization very easy
It has great SEO optimization features
It is very responsive and makes updating and configuration easier for website owners
Cons:
Slider issues have been reported
Problems adding e-commerce functionalities have been highlighted
13.  Ember
If you are looking for a basic and modern design for your website, then Ember is good to go with. Ember is a one-page website design theme. It gives you colourful visuals, a smooth scrolling experience and flexible designs to operate it.
Pros:
Ember design supports mobile, desktop, and tablet web design optimisation
It gives you 2 header styles
It is known for its performance optimization and gives you good speed rankings on search engines.
Cons:
Sluggishness has been reported
14.  AccessPress Parallax
It is one of the themes which has multiple features to offer. It is SEO friendly and gives you advanced settings on the theme. In Access Parallax 3D effects and different visuals can be used.
Pros:
It gives you advanced customization features for your website
It is compatible with any user device and makes browsing easy
Cons:
Not that affordable with premium features
Some software issues have been reported
15.  Zakra
Zakra is made to offer multipurpose designs by which you can design beautiful and classy websites. It is a lightweight, modern, and flexible theme which has gained a reputation for excellent visual presentation.
Pros:
Well designed and constructed
Flexible and light weight
Customizable
Cons:
Very basic use only
Zakra is very dependent on the Elementor builder
16.  Allegiant
Allegiant has a very neutral design and offers basic functionalities. It is considered to be one of the best business themes. Allegiant is used to create stunning websites. It offers useful support features to home page, services, testimonials, and feature blocks. It provides many display options.
Pros:
Allegiant integrates plugins such as WPML, Contact form and Yoast SEO.
Helps to build basic functional websites with classic features
Gives parallax backgrounds
17.  Neve Lawyers
With the Neve Lawyers theme you create single or multiple pages websites. This theme is a perfect fit for lawyers, law firms, agencies and small businesses building a website. It is very popular with users that use page builders and post content on a daily basis. It makes content creation easy and smooth.
Pros:
Neve Lawyers is superfast and a multi-functionality theme
It is perfect for blog creation websites
Cons:
Its premium theme starts at $59
18.  Spacious
The Spacious theme offers a clean and neat website design. The theme comes with a boxed layout and beautiful sliders. It has 13 widgets, 2-page templates, 4-page layouts, footer features and it is easy to install.
Pros:
Pro version of this theme has excellent ratings
Everything is customizable
It adapts to PC, tablets, and smartphones
Cons:
Users looking for good support need to consider additional plugins
RTL support system is rated below industry standards
19.  Rowling
Rowling is a simple and elegant theme of WordPress. It offers many functions such as good typography, social menu support, logo support, block editor support and editor styles. This theme is a great fit for news sites, technical blogs, magazines, and more.
Pros:
Theme layout is well optimized
Great supporting formats
Classy design with simple user interface
Cons:
Lack of features in comparison to solution category
Free version is not configurable
20.  Delivery Lite
Delivery Lite is a great match for interactive websites such as online learning platforms, online magazines, customer shops that are interactive as it offers suitable features and is a SEO friendly theme.
Pros:
Good responsive theme
Great layout
Easy translation integrations
21.  WP Basic Theme
As the name of the theme suggests, it is basic and really good for beginners to start with. It is known for its fastest loading features which make the website very user friendly. It gives you various options to customise every colour, element, and section on this theme.
Pros:
It allows you to create ads and generate revenue
It is free of bugs
Great customization features
22.  Easy Mart
If you are creating a website for your online business or e-commerce store, then this theme is perfect for you. It is very cooperative with WooCommerce plugins. It has beautiful design options, and it is developer affable. For e-commerce sites this theme offers a great experience.
Pros:
Great e-commerce layout
Easily adaptable plugins
SEO friendly
23.  Edigital
Edigital is designed for digital products websites. It has great digital plugins for downloads and provides good interaction with digital products such as software, digital arts, music, and stock photography. This theme can also be used for blogs or business websites.
Pros:
Customization at great extent
Great code quality
Skin colour option is also available in the theme
24.  Schema Lite
Schema Lite is known for its excellent performance with SEO optimization. It is made for content writers to showcase their performance in their specific niches.
Pros:
Suitable for ranking easier on Search Engines
SEO friendly
AdSense optimised
Cons:
Not much documentation is available
Not very fast compared to different themes
25.  Creative Portfolio
Are you willing to showcase your talent?
Then creative portfolio is a good theme choice to go with. Creative portfolio allows you to create your portfolio and with its beautiful design it helps to make your content more attractive. It allows you to design a page that reflects you.
Pros:
Displays your best work nicely
Beautifully designed theme for portfolios
Responsive theme
26.  Onepage Express
Onpage Express allows you to create a one-page website with just a drag and drop feature. It provides a homepage already designed for you to start with and a few content sections which you can easily customize.
Pros:
Predesigned homepage
Customisable Content Sections
Slideshows and videos layout
27.  TA Music
TA Music allows musicians or composers to stylishly present their work, services, or talents. It offers a mixture of great black, red, and white theme combinations with customisable contrasts. Here you can share your music in different formats.
There are many other customisations available through which you can showcase your music passion and music profession and connect with your audience through this beautiful theme.
Pros:
Highly SEO optimized
Perfect layouts for videos, audios and albums to present
Cons:
It is niche oriented
Cannot be used for many other niches
28.  MH Magazine Lite
The go-to theme for all fancy and stylish magazine and blog websites. It is one of the very popular magazine themes available as it gives you so many editing functionalities such as downloading background images with little editing required. It is a fast processing theme and gets uploaded in no time and indexed on search engines.
Pros:
Great features and functions
Improved code structure and markup
Cons:
Integration feature for socials is below industry level
1-click installation feature is also not up to the mark
29.  Fotography
Fotography is a theme is designed for photographers and photography bloggers. It is a very clean and beautiful theme for photography talents to be showcased. It offers good customer support through emails, support forums and chats.
Pros:
Great and attractive layout
Nice user interface
Feature rich customization
Cons:
Mainly suitable for photography niche
No update for long time
30.  Business Press
The Business Press theme is very classy. It is a free WordPress theme but gives a premium quality look. It is a really great choice for business owners as it is very responsive and fast to upload. It is SEO friendly and uses the latest guidelines of Google webmaster for ideal results on search engines. It is fully customizable.
Pros:
Responsive WordPress Theme
Fast loading
Mobile friendly design
Cons:
Mainly suitable for business websites
And there you go, you should now be on the best path to starting your WordPress blog with your domain and the best WP theme that will make your blog stand out and rank fast. Don't forget to choose the best WordPress Hosting in the UK as not only the theme makes a website load fast, but also the best hosting.
Author Profile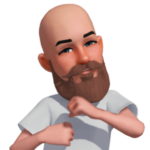 Online Media Creator and Specialist Minecraft Server Hosting expert at SeekaHost. Creating videos on WordPress, Minecraft and much more for the digital economy.