Learn How to Start a Blog and do SEO Step by Step (Ultimate Guide)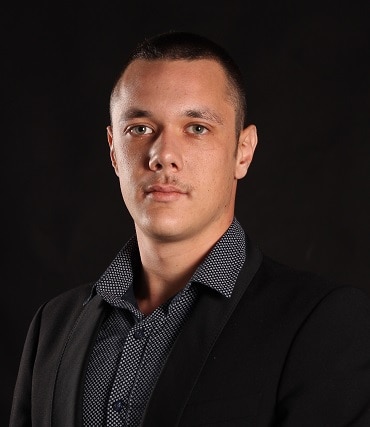 Want to learn how to start a blog in the UK, do SEO, and build a personal website step by step?
Then you are on the right web page. As the UK's best web host we help people in the UK get online with their own WordPress blog every single day.
Starting a blog is the first step to get online and create a blogging career and you could even become one of the top business bloggers in the United Kingdom.
First things first let me introduce myself my name is John Bucalo I am an SEO consultant and I run an agency. I have been creating private blogs almost every day for SEO work.
I will be showing you below how to buy a domain, set up hosting, setting up your WordPress website and finally doing some on-page SEO that will help with getting launched your blog.
I will also be explaining how to set up your content, upload media set up the site structure and finally how to set up google console set up so you can track what keywords you are ranking for as well as impressions and clicks.
There will be instructional videos on how each of these stages is done. I have recorded my screen so you can follow my step by step detailed guide while even building your own blog set up.
What is a Blog?
Now that I have introduced myself, let me explain what a blog is a special place
on the internet where one can voice their opinion, make an impact on a global scale or even start their very own business.
It is placed on the web where you can be you without any ridicule, a place you design and make using your intuition. Over the years the basic concept of blogs has stayed the same more or less but the industry around it has both simplified and become a complicated belief.
WordPress hosts and other blogging platforms like Wix, Blogger, and Joomla have made it so anyone with an internet connection can build a website but on the other hand of getting traffic and becoming the next 9gag is a whole other story.
As a ranking, your built blog is far more difficult and complex and this isn't due to the sheer amount of blogs but Googles regular algorithm updates
Which has made it very difficult for the average Joe to rank their own website without a budget the size of Trump's presidential campaign? Why is this? Well because costs of content, web host, link building and all the other bits and piece
s can cause your bank account to drain fast.
You can cut costs here and there for example by start writing your own content and doing your own on-page SEO or even outreach, for link building. Blog ranking costs can add up quickly but don't let it put you off with the right knowledge
you will be able to make something of your blog relatively quickly.
Why You Should Start a Blog in UK?
Well, the reasons could be numerous from creating a brand and getting a passive income, to getting your info out about your practice or lawyer experience and getting more clients to the door. You might want to just write about your life and experiences or even a fan page about your dog.
The possibilities are only limited to your imagination, and besides having a blog is a great way of getting into the internet spirit and building your online image.
Creating a blog is also a great way of expanding your horizons you get to meet likeminded people anyone looking for a service you may offer can find background information about you.
There are numerous reasons on why to create a blog but the main reason should be for yourself and not for profit or fame, we all need to try and create a better internet.
What is Needed to Create a Blog?
So what do you need to create a blog, basically nothing! All you need is a steady internet connection and a decent computer.
Depending on what your goals are creating a blog could be absolutely free. But if you're after something a bit more serious then purchasing hosting and domain names registration will be required and depending on the quality of hosting your after will also affect the price.
A lot to take in here so we'll start with the most basic of options and work our way down to how to add more functionality to your blog.
Let's start with the free variations of creating a blog these are always on subdomains some blogging platforms where you can find this are Blogger, WordPress, Gator and Google.
These sites are called web2.0 and can't be ranked on search engines very easily. They also have a fairly small site size which is fine if as I said before you are not looking for anything too serious and you usually don't have full access too features as well have no Cpanel.
The next step from there is custom domains on shared hosting this is the budget way of building a website having a custom domain name is a great way of boosting your SEO. But the servers where these websites are hosted can be a playground for hackers so if you do choose this option, remember to install backup plugins for your website and make sure you don't use any sensitive information about yourself. These servers as you might guess are also fairly limited to the amount of traffic you can have as well as the bandwidth you have access too.
As you might guess shared means more than one website is hosted so if someone puts some unfavorable content management on their website it can affect yours. You have all the features of full WordPress sites like Cpanel, plugins, etc, just as I mentioned you can be severely limited.
A new domain with premium hosting your blog on dedicated servers is the next leap with a set up like this used for high-end business or an e-commerce store. With these hosting types, you can usually host more than one domain meaning if you need to have more business names if you offer a lot of different brand names. With this set up you usually have more than enough bandwidth as well as other features. This is a great option if you are animate on creating a stable brand, it gives you all you need to build up your search engine optimization rankings.
Now, for the advanced website developers/brand builder/expert SEO's then they might go and chose a dropped domain. What this means is that they go searching for a domain that someone might have used and built earlier they swoop down to build the site back up and get the benefits of old links as well as the aged domain. These are both ranking factors meaning if anyone was to get that domain it would be exactly as having the website from before. This is an advanced method so I don't recommend it for newcomers to the blogging scene.
What Blogging Platform Should You Choose?
Now we have come to the section we have all been waiting for what blogging platform is the best you might ask? Well there is no real answer since 30% of the web is powered by WordPress software and this is the largest chunk by far but what about the other 70% well there is no easy answer here unfortunately since no other blogging platform has even close to the amount WordPress blogging does. Blogs on WordPress are number one so we'll just be doing a quick recap of the options you have and you can decide on the best option for you
The first one we are going to cover is good old fashioned HTML this is raw code being compiled to create your website. This option is out of bounds unless you have excellent HTML knowledge or you have really deep pockets as web developers don't come cheap.
The benefit of this option is no one on the planet can have the same theme or the same features your website can. As well as this being one of the most secure methods of building a website is certainly is not practical any changes you wish to be made have to go through your web developer.
Now the King of the internet the official WordPressorg! Premium WordPress is straight off the bat going to sound bias and this is because it has such great features as well as an amazing dashboard that make any changes the simplest of things. It allows users to blog post anything they might like it allows the average Joe to download and install WordPress plugins that allow their website to have more features. It also allows for users to change their WordPress theme at will without the hassle of losing content or media. It makes regular backups of your website a breeze with the right plugin of course. It just about ticks all possible boxes when it comes to user-friendliness.
Now for the next kicker yep you guessed it WordPress! But not just any WordPress the .com self-hosted version aimed to bring the blogging experience to a larger audience. This is the web 2.0 I was mentioning earlier this is a free option but limits a lot of the aspects of a true blog. It's a great option if you are tight on the budget side of things not an option if you're looking to create a monetizable site with affiliate links or affiliate marketing.
Let's check out one that's not WP, Blogger the good old friend. It's free but very unstable it's a great way to get started on blogging especially if you are looking to just create a small website about yourself. There are limited templates, themes, and plugins available as well as little support, updates and realty new features are added. Google has also been known to de-index websites from this platform without warning case and points Feedburner.
Finally, we look at Wix, we can go over all the blogging platforms that would bore both you and I. So we will quickly be covering the pros and cons of Wix's and I'll get stuck in on explaining how you can create your very own blog.
Wix is quick and easy to set up it does not take a lot of knows how or technical skill to get up and running. You can customize your site with plugins same as WP, but a con would have to be that you can't change your website template once chosen.
Steps to Create Your Very Own Blog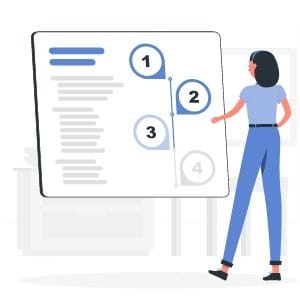 We have come to the steps to create your very own blog I will be including videos of me creating my very own blog johnbucalo.com. I will be taking you step by step through everything that is needed to create your own blog as well as providing links to all the resources I used in the video. I will also be dividing this up into three sections one setting up your hosting and domain names, two on-page SEO and finally technical SEO so you can track your websites progress.
Buying your domain, hosting and WordPress Set-Up
Step

1

So first things first buying your domain with domain registrars go to SeekaHost or any other domain or hosting providers and buy a domain of your liking.

Step

2

Next, choose the hosting that best suits your needs Personal web hosting wait for your domain to become active in the client area before setting up a web host.

Step

3

Login in to your client area and go to Cpanel.Client area

Step

4

Once in Cpanel find the icon labelled 'softaculous' and click it.

Step

5

You will be taken to a new page where you can choose which software you wish to install on your domain.

Step

6

Choose WordPress and click express install. Once you have installed WordPress move to the next step you can check out some WordPress tutorials if you get truly stuck.

Step

7

Make sure your domain file box is empty. Make sure you have chosen https://www. Input your email username and password (don't forget these)

Step

8

Click Install and wait a few minutes.

Step

9

Go to your domain and check if everything is working. Login to the WordPress Dashboard.

Step

10

Install and activate the WordPress theme that best suits your taste.

Step

11

Choose install and activate the plugins you would like
So you have created your blog and set up everything needed, what is next? How do you promote your blog? Well, the content you need to write up for your pages this will defiantly help in promotion. Upload some photos and maybe write up a blog post and depending on what sort of blog you're looking to create.
So how do you get your website ranking on search engines, well it's not that easy but the first step is on-page SEO. There are a few more steps but for now, we are going to focus on what you can do to optimize your website.
On-Page SEO for Promoting Your Blog
Step

1

Do some keyword research using Keywords Everywhere (I forgot to show this in the video but its fairly straight forward).

Step

2

Write up some content you would be proud to have on the internet.

Step

3

Source some photos that you would like to display and that relates to your content.

Step

4

Create your pages and set up your menus, widgets, and favicon (the icon in the tab)

Step

5

Start thinking of h1, 2, 3, 4 headings as well as implementing them.

Step

6

Make sure your URLs are optimized.

Step

7

Finally think of a great Meta title and description making sure its click friendly, meaning one someone comes across it they feel the urge to click and see what's up.

Step

8

Start customizing your blog to your taste

Step

9

Make sure your contact form works and has been embedded you can find it here: hubspot .

Step

10

Check your photos and add alt text where required.

Step

11

Finally, add some inner and outer links to help your blog build authority.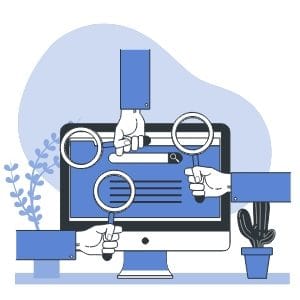 So you have done some basic on-page optimization and now you're thinking okay great but how do I know what I'm ranking for is there any way I can tell how many people are seeing my blog. Well yes and no meaning yes, of course, there is a way but not it's not always easy.
For starters, you need to set up your google analytics and this requires a bit of Cpanel access, I'll be showing you how this is done in the video below. I know it's not always as straight forward so if you do come into any issues feel free to contact me and I'll help you sort it out.
Technical SEO How to Track Your Blogs Progress
Step

1

First of all, time to access Google search console here: Search Console

Step

2

Input your domain meaning root domain then copy the HTML code

Step

3

Go to your client area and access Cpanel

Step

4

Look for DSN advanced zone editor

Step

5

Go and add a record to the zone records

Step

6

Input your domain in Zone name module, change type to TXT add the copied verification code to record box, Input your domain in Zone name module, change type to TXT add the copied verification code to record box

Step

7

You may have to wait a little while before you are the verified webmaster.

Step

8

Getting to your websites site map is the next step I have shown in the video how to do this with the Yoast SEO Plugin because it automatically creates it.

Step

9

Go to Google Search Console and go to the sitemaps tab

Step

10

Copy the XML site map URL and submit it to the Google Search Console (this allows Google to index the pages you have specified).

Step

11

Make sure you have added all site maps including the index, post, categories, and pages

Step

12

Next step is to speed up your website I recommend WP fastest cache

Step

13

Install and activate the WordPress plugins

Step

14

Test your websites speed using the following website: GTmetrix

Step

15

Improve further according to the audit.
When it comes to Google Console verification there are a few options for verifying your website I will be showing in the video the easiest and most comprehensive method.
Once you have completed all this you should start to see some impressions hit your website within the next couple of days I'll be showing you below the results I got for johnbucalo.com with simple On page. It will take time for Google to start registering the keywords you are ranking for but it's a good start.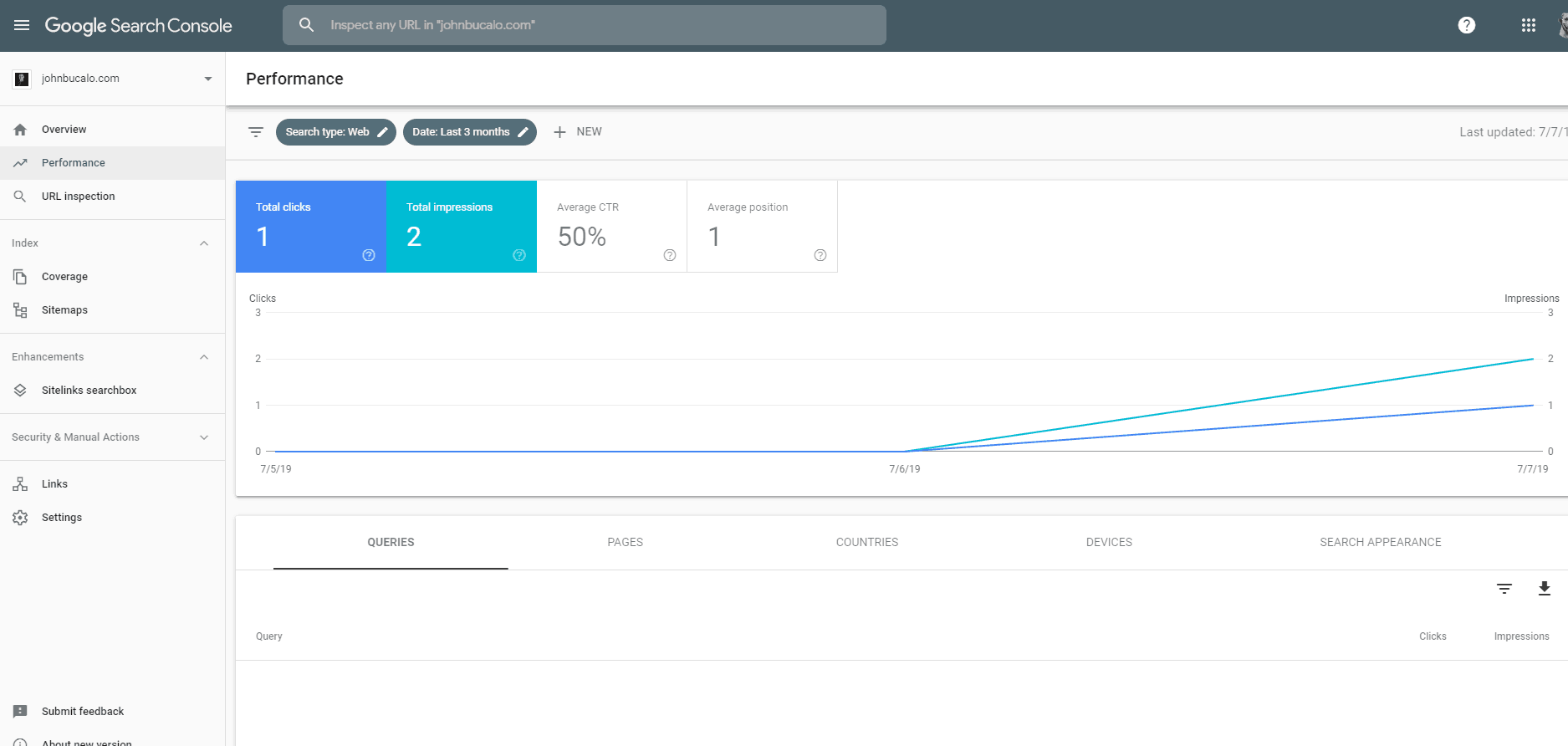 The Benefits of Having a Blog
Now to cover some of the benefits of having your very own blog I know I have mentioned some of these in the post above so some will be a bit of a recap. None the less I personally am a huge advocate of people having their own blogs and think they can open new opportunities and horizons for people of all walks of life.
The great thing about having a blog is it can be about anything in the world you find dear to your heart. It's also not limited to business and agencies but everyone under the sun form lawyers, practitioners, dentists, landscapers, philosophers, plant and animal lovers. People of all walks of life have the opportunity to bring their two cents to the world and I think this is very important for humanity.
In the past and present humanity has been limited to the knowledge available to them, which is why we all strive to learn as much as possible.
The great thing about the internet is that we all have access to the information that interests us at the click of a button. But without personal blog owners around the world, this would seriously impact the way we all share and learn. It's not all about making money online sometimes you want to create a blog that raises awareness about a major issue, help a community or even share some of your life knowledge.
The benefits of having blogs impact not just the internet developers but the web surfers too.
Conclusion
In conclusion, I recommend a blog for anyone looking to get online, it's a great way to learn and an even better way to get your name out in the big blue world.
It helps with lead generation, you can create an online store, you can advertise your practice the possibilities are only limited to your imagination.
In the past business cards where the way of advertising your business or services. But since the turn of century people have been handing out there web addresses more and more often. It's updateable and it can be found by all who remember your brand name instantly!
Bonus Tutorial: Presentation
Author Profile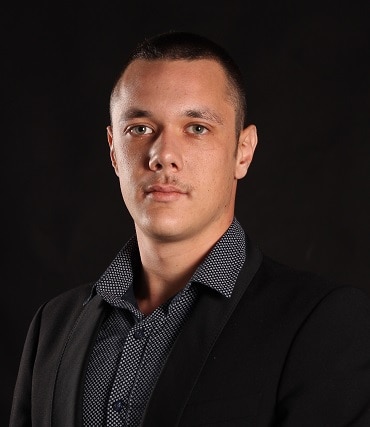 John Bucalo is the SEO founder at Aussie SEO, where John processes local, national and international search engine optimization campaigns from start to finish, including link building, content creation, technical SEO and much more.
John has worked with reputable companies, including Blogvault, Fixrunner, and First Class Realty, among others. John helps business owners and agencies increase their online presence as well as reputation. We at Aussie SEO help average Joes build brands!
John is a car-lover and born in Adelaide, Australia.