A London Based Hosting Can Improve Website Performance
Dedicated Server London:
Fully Managed UK Dedicated Servers
Begin the search for your perfect domain name...
.com

£8.50

.co.uk

£6.50

.net

£10.50

.org

£9.50
Why go with SeekaHost?
We have business website hosting solutions experts to support you find the perfect web hosting package..

"An excellent hosting service. Fast and reliable."
Matt Gingell - Lawyer


"Best value for money hosting on the market hands down! Honestly been using seekahost for about a year now..."
John Bucalo - SEO Expert


"I use SeekaHost web hosting for my websites Chllimanu and LittleBookFairy and everything has been running smoothly..."
Manuela WillBold - Blogger

Are you looking for manged dedicated servers in London?
Then we got your back. As the leading London web hosting services company, we provide high performance dedicated servers that are managed 24/7 by our experts. You can have your servers managed by us as well as you can have full control and manage it yourself.

What are "Dedicated Servers"?
Our dedicated services run-on high-performance servers
and uses the latest web technologies for speed and performance.
Why you need London dedicated servers?
When you get a dedicated server you have the full resource using capability and complete access to run your own software. Dedicated servers are the best solution to have all your data at a server you can assure it's not shared with anyone/company else. So the dedicated server gives the best speeds for ideal for small businesses/agencies to host their client websites, data and run their own space.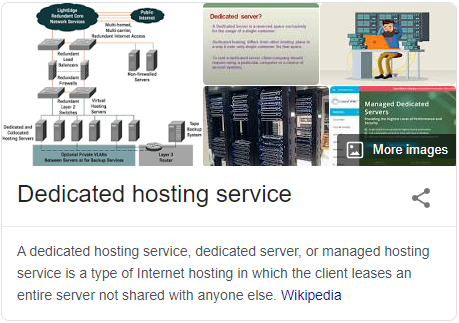 Do you need a dedicated server for your
business website hosting?
There are many web hosting providers that provide dedicated services and what you must check is the reliability are they a established web hosting company in London.
Going with a web hosting company that actually based in London is the best dedication you can make and ideally if you can visit their office for 24/7 support that's helpful.

Reliable and Dedicated Performance with High Security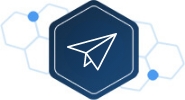 Server
Rise
Processor Intel Xeon
E3-1270v6 - 4 c / 8 t - 3.8 GHz / 4.2 GHz

32GB Memory

Storage 2x
HDD SATA 2TB / 450GB SSD

Disk NVMe, SATA available

WHM/cPanel

SSH Access

Delivery within 24-36 hours
£199/mon
Get Started!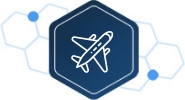 Server
Rise II
Processor Intel Xeon
D-1540 - 8 c / 16 t - 2 GHz / 2.6 GHz

64GB Memory

Storage 2x
HDD SATA 2TB / 450GB SSD

Disk NVMe, SATA available

WHM/cPanel

SSH Access

Delivery within 24-36 hours
£249/mon
Get Started!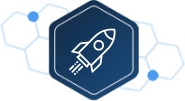 Server
Advance
Processor AMD Epyc
7351P - 16 c / 32 t - 2.4 GHz / 2.9 GHz

128GB Memory

Storage 2x
HDD SATA 2TB / 500GB SSD

Disk NVMe, SATA available

WHM/cPanel

SSH Access

Delivery within 24-36 hours
£299/mon
Get Started!
Join The Millions Of World Wide Web
Why choose SeekaHost web hosting?

Built for speed
Up to 3x faster than competitors.

World's Best
Control Panel
Powered by cPanel with linux.

1-Click Installs
Over 100 Apps, including WordPress, Drupal, Magento

London
Geolocation
Get closer to your client with servers located on the UK & USA

24/7 Expert
Assistance
To give you the help you need, when you need it.

Built-in security
To keep your site safe from hackers & malware.
London Dedicated Servers will be delivered within 72 hours if all your documents and proofs are verified by our team. Note: The time mentioned may vary based on the demand. So we recommend you to confirm with our team during the order time.
If you own a London based blog or business website, then it's recommend to host your website on London based servers. Hosting your website on location based server will reduce the TFFB for your viewers and helps in SEO as well.
All our London Servers comes with anti-DDoS protection as standard. An attack on your London server will affect your websites and could cause a service interruption. So we made this option as standard.
Our London based Dedicated servers supports the below mentioned Operating System.
CentOS 5
CentOS 6
CentOS 7
CloudLinux 6
CloudLinux 7
Fedora 27
Fedora 26
Debian 9 Stable
Debian 10
We offer cPanel & Plesk Control Panels for London based Dedicated Servers. Cost of control panel price may be excluded based on the server package. If you any other requirements of confusion, please contact our support either through chat option or support ticket.
We accept Direct Bank Transfers, Credit/Debit Card payments & PayPal Payments. If you have any queries, write us an email to [email protected]
Questions?
We'd be happy to help you choose the right product or provide support for existing customers.
SeekaHost Web Hosting Services believes in building strong relationships with our customers. Our focus is to deliver on our hosting promises and go beyond customer expectations.
Get Support
Author Profile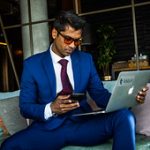 Founder & CEO SeekaHost™ helping 100 million people get online with the most affordable domain names and web hosting services. Featured on Forbes, Entrepreneur, Reader Digest and many more publications.