SeekaHost Offers Free SSL Certificates – Let's Encrypt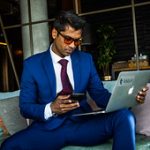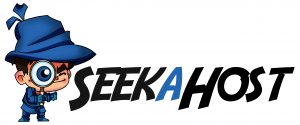 SSL Certificate running over your mind? Securing one's website is becoming one's prime concern. Untrustworthy sites are a big NO in the domain of the World Wide Web. But here we come again to give you a helping hand for the same.
For the benefit of our esteemed customers as well as the newcomers at SeekaHost, we have thoughtfully taken an initiative to offer Free SSL Certificate. And be rest assured that there are no *Conditions Apply or hidden charges to it as one usually doubts. To avail the SSL Certificate (Let's Encrypt) one need to simply access their cPanel (Control Panel).
Let's (explore) Encrypt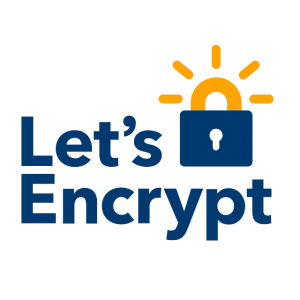 Let's Encrypt certification was formed by the security experts from University of Mozilla, Michigan along with the Electronic Frontier Foundation in 2014. Supported by Cisco, Akamai and others, Let's Encrypt was subsequently joined by Linux Foundation too.
Let's Encrypt Certification Authority is designated towards issuing Free SSL certificates to the UK website owners. It works with the vision of granting security certificates that are highly secured, completely free of cost and having absolute transparency.
With the motto of community well-being and growth, the Certification Authority Let's Encrypt has successfully issued 500,000 plus certificates according to its stats.
Building Block of Let's Encrypt
Security
Let's Encrypt has its root founded in offering superior security features that are at par with the industrial standards, keeping the servers safeguarded.
Automated
Websites linked with Let's Encrypt can automatically gain certification which can be further configured and renewed too automatically.
Domain Validation (DV)
Interested in Domain Validation Certificates? Well, Let's Encrypt has an option for that also.
Transparency
With complete transparency being one of its motto, the certificates are thus publicly verified, issued and can be inspected by one and all.
With the above features as its foundation, Let's Encrypt has molded its certification in an extremely simple and automated manner so that users all over the world can be more responsible and determined towards gaining their certification. That also free of cost.
Here is what you'll gain with SeekaHost Free SSL certificate – Let's Encrypt
Ease of Installation and Implementation
Freely available
No dedicated IP required
Compatible with all main browsers
Automatic Renewal process
Moreover, it doesn't involve following up of cumbersome confirmation emails. It gives the comfort of doing everything of its own. This open source CA (Certification Authority) is being available on https://github.com/letsecncrypt/letsencrypt.
To conclude, with Let's Encrypt any website can now avail protection and be digitally secured, thereby protecting their user's data that's being transmitted across the network. And this is what we try to accomplish at SeekaHost. Our efficient and dedicated team members try to assemble the best for our customers. And here is why Let's Encrypt our sites together!
All our London dedicated hosting servers and business packages are with FREE SSL certificates but now everything on this site comes with SSL for your domains.

Ask us any questions via suport or live chat so we can answer.
Author Profile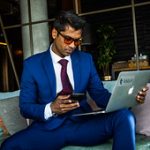 Founder & CEO SeekaHost™ helping 100 million people get online with the most affordable domain names and web hosting services. Featured on Forbes, Entrepreneur, Reader Digest and many more publications.