Best WordPress Hosting Control Panel To Host WP Blogs & Websites (In Less than 60 seconds)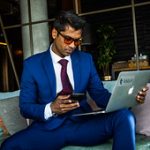 Looking for a WordPress hosting control panel that's easier to use and the fastest option to host a WordPress blog and get online?
It's so fast that you can host a WP blog and get online in less than 60 seconds!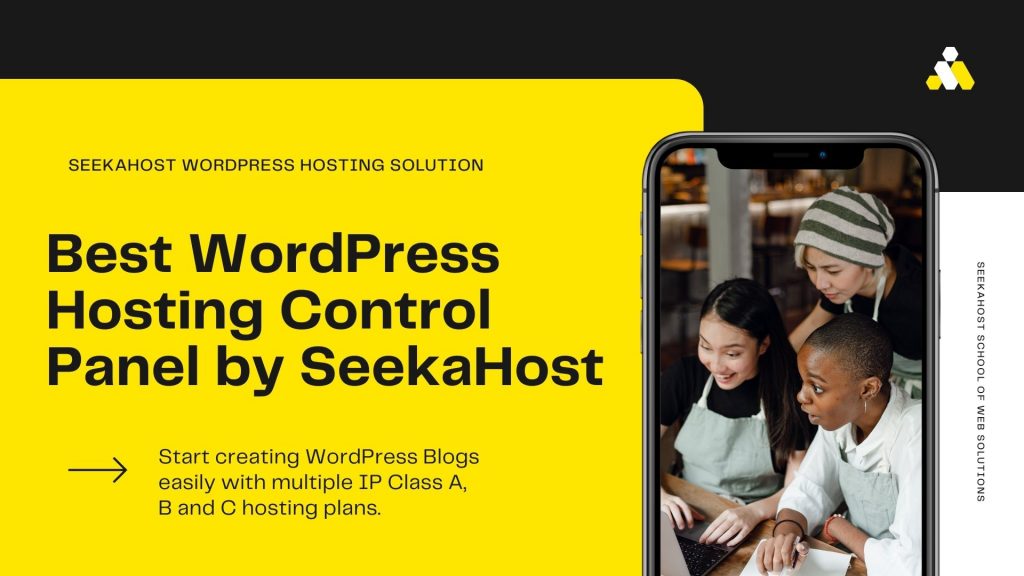 Then the SeekaHost WordPress Hosting control panel is the best option. This is the world's best and the ultimate solution for hosting your WP sites and private blogs with multiple IPs address.
As the leading multiple IP hosting services provider in the world, we offer the most reliable and easy options for people who are looking for SEO hosting to host WordPress sites and blogs.
In this post, I will explain everything you must know about the WordPress Blog hosting site hosting panel. 

What is a WordPress hosting control panel? 
The WordPress hosting control panel is the web application that gives you the option to host a domain with WordPress and build a blog or website using the WordPress CMS (content management system). 
When you signup for a trial for the SeekaHost blog hosting app you can see it all!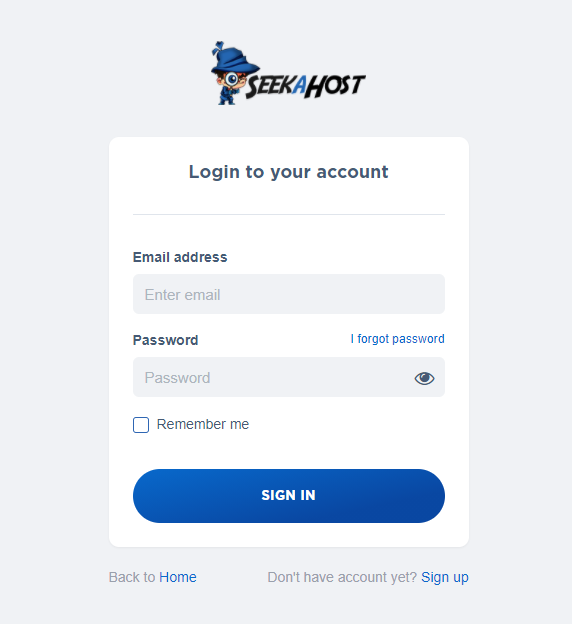 There are many WordPress hosting control panels on the web and we have used most of them and still, some of our clients use cPanel and Plesk with our PBN Hosting services and WordPress hosting packages. however, their prices are higher, especially cPanel is charging more. And Plesk is a good solution but still, we felt the world needed easier to use cheaper solution to host WordPress blog. 
Why we created the WordPress hosting control panel? 
I was using cPanel and Plesk and I wasn't happy with the complexity and it's not something my mom or someone with less technical knowledge can use to host a WordPress website or blog. And it takes time and makes WP sites slower. 
And they each do not have a multiple IP class C, B and A hosting solution. This is what the private blog network builders need to host their expired domains to build PBN.  
So I had a meeting with Kasun and the developers at ClickDo and arranged to build the world's best web hosting control panel. It's the ultimate solution I wanted. Not just hosting solutions like the one-click installer to WordPress but also blog site data trackers and an All-in-one web hosting control panel.
What's included in SeekaHost WP Hosting control panel?
Domain name registration
WordPress hosting plans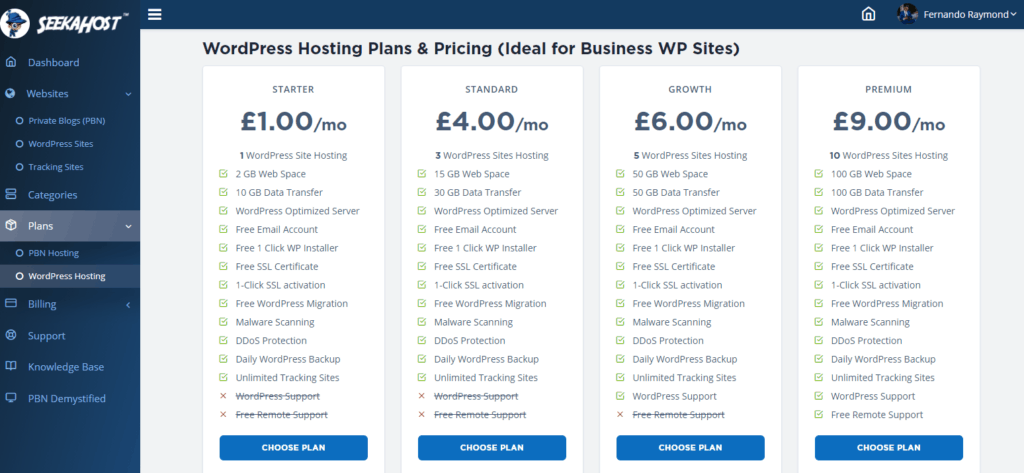 Private WordPress blog hosting plans

One-click WP Blog installer

PBN Hosting, Blog Hosting and WP Hosting plans
Domains searcher and registration 

Money Site Setup for site data tracking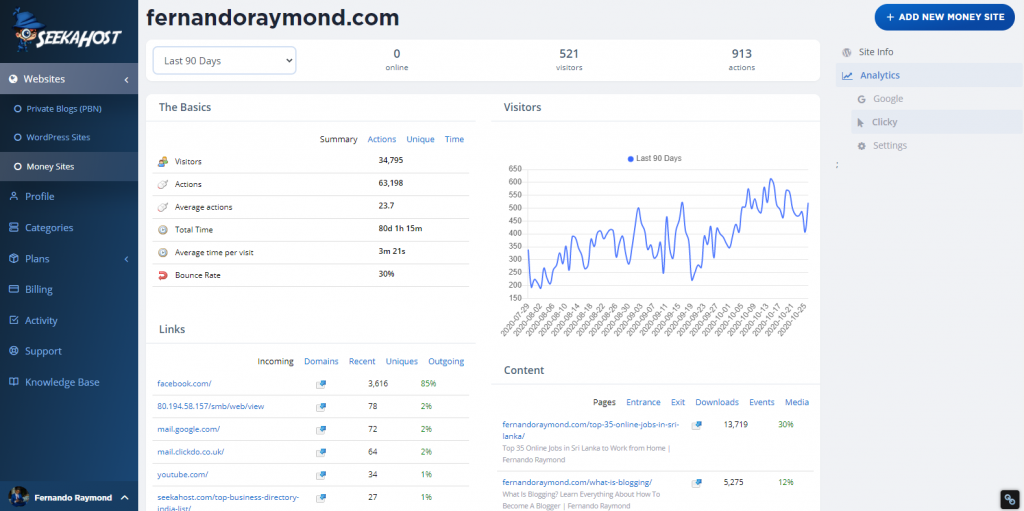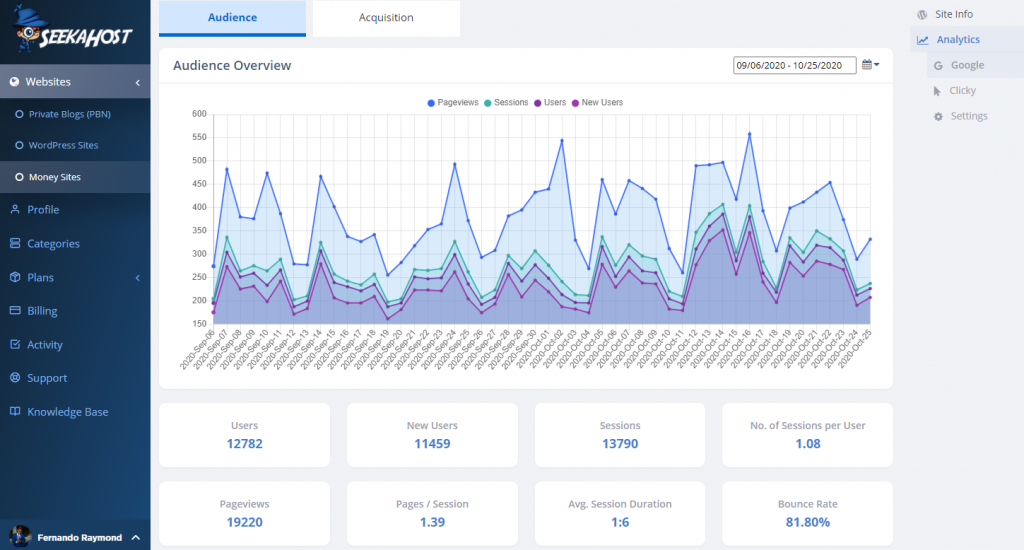 Data/Disk usage dashboard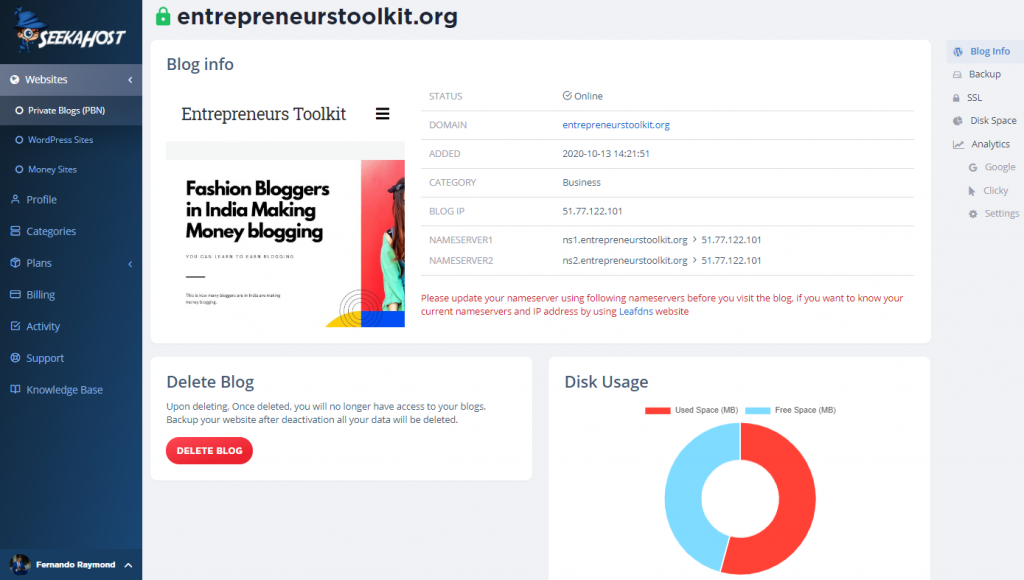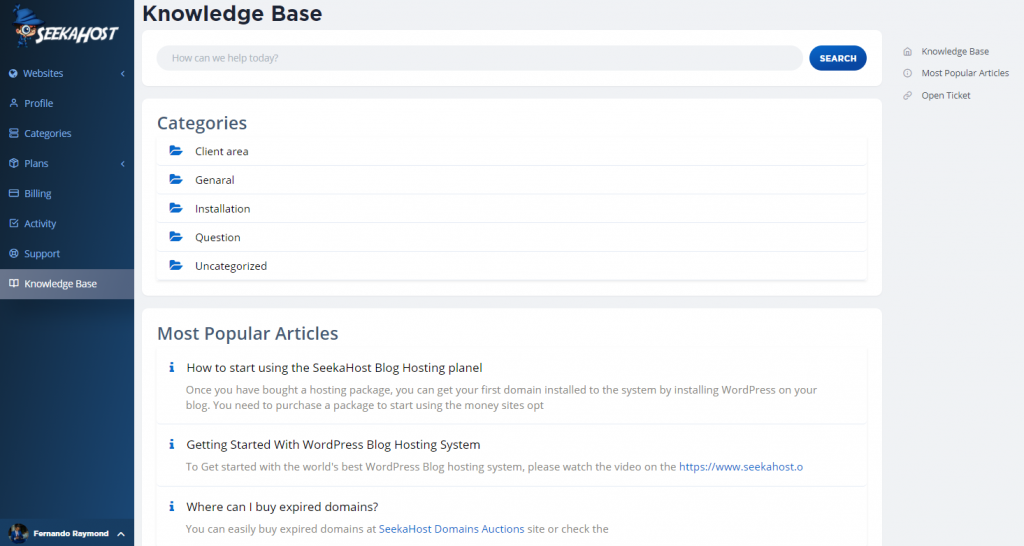 Those are just a few items and more options getting added as we find what's most important for a WP hosting panel. We wanted to keep it simple to use and easier to understand. 
As I mentioned earlier there are many web hosting control panels but they are too complicated for someone who wants to learn how to create a website or start a WordPress blog. 
The speed and presentation matters to us all at SeekaHost and most of our clients who are businesses owners wanted the best to use solution to host their WordPress blogs. 
Author Profile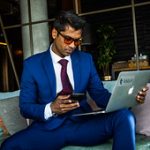 Founder & CEO SeekaHost™ helping 100 million people get online with the most affordable domain names and web hosting services. Featured on Forbes, Entrepreneur, Reader Digest and many more publications.