What is Domaining and how to utilise a Domain Strategy for Higher Profits?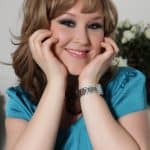 Domaining is the practice of buying and selling domain names for profit.
An easy-to-remember website address is referred to as a domain name, such as www.seekahost.co.uk and you can learn more about the meaning of a .co.uk domain name for example to understand the significance of the so-called TDLs – Top Level Domains.
Domain names are the virtual address of the valuable assets you build for your brand in this tech-savvy era for businesses, investors, and individuals.
It is the foundation to make a business brand visible online while promoting awareness and attracting customers.
It is necessary for a brand to develop its online territory to build its reputation and marketability around the world.
People interested in domaining can take different routes:
They can either simply focus on trading already built and established website domains for sale to make a profit.
They can find new or expired domains and build them to make them desirable website domains that investors would pay to purchase.
They can buy domains and invest in building websites as assets that generate passive income.
Let's look at these options further to help you decide what is most suitable for what you want to achieve with domaining.
Domaining Options
1. Trade website domains for sale to make a profit
Trading website domains is a business that involves buying and selling domains. It is not an easy business; however, if done properly, you can sell it for a much higher price than the original purchase cost. A bit like real estate basically.
Domain trading can be an exciting journey with correct guidance, though it takes a lot of time to achieve significant ROIs.
Check out this video to understand the process better first of all:
To trade website domains for sale to make a profit, you need to follow these steps:
It is crucial to choose the right domain name for the website to succeed. Choosing a name that is trending and popular will have more potential to grow in the future. For example, related to cryptocurrency, gaming, or health, but research some domain name suggestions.
It is important to research the keywords or phrases that are related to your website and that users might use to search online. For example, use "crypto" for the main keyword and then look for questions people ask or what others write about either via SEO tools, Google and Bing searches, or with the help of their AI tools. Relevant keywords in a domain will make it stand out and make your website appear higher in the search results.
Use a domain name generator tool or a domain registrar website to check the availability and price of the domains that match your keywords. For example, yourname.com.
Buy the domain names that are available at a low price that could potentially have a high demand or value. For example, bitcoinwallet.com. You need to decide whether you purchase a new domain or an expired domain and there are different considerations you need to think about first such as how much you initially want to invest as a new domain takes time and good content to be built and become valuable but is cheaper to buy. Whereas an expired domain could cost more to purchase, but benefits from the previous content and domain history (if good).
List your domains for sale on a domain marketplace website or a domain auction website like flippa.com.
Setting a reasonable selling price for your domain might vary dramatically on the basis of brand-ability in search engines, popularity, traffic, and potential earnings. For example, bitcoinwallet.com might sell for $10,000 or more, while fortniteguide.com might sell for $500 or less, depending on its metrics and potential for monetisation.
Negotiating smartly by knowing the buyer and setting your bottom line price. It would help in not falling for any trick.  And then completing the transaction by using any secure payment method or a domain escrow service like paypal.com or escrow.com.
Finally, you can transfer the ownership of the domain to the buyer after 60 days of the purchase by using the domain registrar website or the domain marketplace website.
By following these steps, you can trade website domains for sale to make a profit.
However, you should also be aware of the risks and challenges involved in this business, such as:
While trading for domains, market competition from other traders or speculators might be a problem. The other trader might offer a lower price than you do to attract customers and sell the domain, or if you are the buyer, another customer might purchase it for a higher price than you do.
Trademark infringement, cybersquatting, or hijacking might arise as legal issues and disputes arise, as the owner of the trademark will have the complete right to use any product or service related to the trademark. For example, if you buy a domain that is like a famous brand name or a celebrity name without their permission or authorization.
The maintenance and renewal costs of the domains that you own but have not sold yet. For example, if you pay $10 per year for a domain but it takes you five years to sell it for $100, you will only make $50 in profit.
The demand and value of your domain depend on its popularity. If your domain becomes unpopular and reaches saturation, it will consequently lose its worth and appeal. Therefore, the demand for the domain is very unpredictable and volatile.
Domain trading faces its most significant risk due to its liquidity, legality, and subjectivity. You should do your research and know your risks before trading any domains.
Diversifying your portfolio by investing in different types of domains will be a wise choice for you. While keeping your expectations realistic and being a diligent investor who knows his risks thoroughly, domains might become a high-yielding investment for you.
Consider domain parking as an alternative to generating additional income, if suitable.
2. Find new or expired domains and sell them at a high profit
You can take an expired domain; think of being able to buy the domain that is already existing with an excellent profile that can target the existing traffic. Simply harness the power of expiring domains, resell them, and make a business out of them.
You can watch this video to understand this process better:
Here are some steps to follow:
Use domain registrars like SeekaHost or tools like What's My DNS? to find domains that are expiring or have recently expired. You can filter by keywords, traffic, domain age, extensions, and more.
Check the domain's history and quality using tools like Wayback Machine, Moz, Ahrefs, or Majestic. You want to avoid domains that have been used for spamming, have low authority, or have backlinks to poor quality sites.
Register the domain before it becomes available to the public. You can use services like SnapNames, NameJet, or DropCatch to bid on expiring domains or catch them as soon as they drop.
Sell the domain for a higher price than you paid. You can use platforms like Flippa, Sedo, or Namecheap to list your domain and attract buyers. You can also reach out to potential buyers directly via email or social media.
Repeat the process and scale up your domain flipping business.
Watch this video to discover more expert insights:
3. Buy domains and invest in building websites as assets that generate passive income
Knowing how to use your money and investing it in an established website is a great way to make money out of it. It is a great way to generate passive income without being tied to work for hours.
Here is how you can achieve that:
Domain investing is a way of buying and selling domain names for a profit. Domain names are the web addresses of websites, such as google.com or amazon.com. You can buy domain names from registrars like SeekaHost, GoDaddy, or Namecheap, or from domain marketplaces like Sedo or Flippa.
To succeed in domain investing, you need to find domain names that are valuable, memorable, and relevant to your niche. You can use tools like Google Trends, Keyword Planner, or NameBio to research domain names and their prices. You can also look for expired or dropped domains that may have traffic or backlinks.
Once you have a domain name, you can either sell it for a higher price or build a website on it. Building a website can increase the value of your domain name and generate passive income from advertising, affiliate marketing, or ecommerce. You can use platforms like WordPress, Shopify, or Wix to create your website easily and quickly.
Alternatively, you can lease your domain name to a brand or business for a set period of time. This way, you can earn a steady income from your domain name without having to build or maintain a website. You can use services like Epik, NoktaDomains, or LeaseThis.com to find potential lessees for your domain name.
To maximize your passive income from domain investing and website building, you need to optimize your website for SEO, traffic, and conversions. You can use tools like Google Analytics, Ahrefs, or Moz to monitor and improve your website performance. You can also use email marketing, social media marketing, or content marketing to attract and retain visitors.
Get to know more insights about passive income generation through domains in this video:
Now that you have a better understanding of what domaining is and the different ways you can utilize it for monetization, you would want to look into how to create the right domain strategy to ensure you plan it all effectively.
What is a Domain Strategy?
A successful domain strategy is a plan that helps you find, acquire, and monetize domain names that match your goals and needs.
It will help you decide which you should buy next and which you should avoid. It is a well-wisher for the management of your domain portfolio.
A domain strategy can vary depending on your purpose, budget, and target audience.
However, some common elements of a successful domain strategy are:
Research:
You need to do your homework before you buy or sell any domain name. You should research the market demand, competition, trends, and potential legal issues of the domain name you are interested in. Researching thoroughly before investing will enable you to understand the perimeters and futuristic views of the outcome of your preferred domain.
You should also check the availability, price, and history of the domain name using tools like WHOIS, DomainTools, and NameBio.
Acquisition:
Domain acquisition involves purchasing a domain that is already owned by someone, especially with a name that is in high demand. You need to find the best way to acquire the domain name you want; it's really challenging to find the perfect domain name. You can buy domain names from registrars, marketplaces, auctions, or directly from owners.
You should compare the prices and terms of different sources and negotiate the best deal possible. You should also protect yourself from fraud and scams by using escrow services, verifying the ownership and authenticity of the domain name, and following the best practices of domaining.
Monetization:
Domain monetisation is one of the most profitable businesses. With monetisation, you can generate maximum revenue. You need to find the best way to monetize the domain name you own. You can monetize domain names by developing them into websites, parking them with ads, leasing them to others, or flipping them for a higher price.
You should choose the monetization method that suits your skills, resources, and goals. You should also track and optimise the performance of your domain names using analytics tools and SEO techniques.
Get some inspiration from the SeekaHost podcast:
Is Domaining profitable?
Domaining can be a lucrative online business if done well, but it also involves some risks and challenges. You need to assess your options first before you decide on your domaining journey.
Here are some points to consider if you want to get into domaining:
Domaining requires research, analysis, and marketing skills
You need to find domain names that have potential value, either because they are short, catchy, brandable, or related to a popular niche or trend. You also need to evaluate the demand and competition for those domains, and how much you can sell them for. You need to market your domains effectively, either through auctions, listings, or outreach to potential buyers.
Domaining is not a get-rich-quick scheme
It can take time and money to build a profitable domain portfolio. You need to pay for domain registration and renewal fees, as well as any other expenses related to hosting, development, or advertising. You also need to be patient and wait for the right buyer and offer. Some domains may sell quickly, while others may take months or years to sell.
Domaining is subject to changing trends and regulations
The domain market is constantly evolving, as new domain extensions are introduced, new technologies emerge, and new consumer preferences develop. You need to keep up with the latest developments and adapt your strategy accordingly. You also need to be aware of the legal and ethical issues related to domaining, such as trademark infringement, cybersquatting, or spamming.
Follow the SeekaHost podcast for expert insights into  all the options a domain and web property offer, with blogging certainly being a top choice:
Whatever you decide to do in the end, make sure your domain strategy suits your goals and resources to conduct domaining as successfully as possible. We hope the above tips will help you, but one thing is for sure: having a virtual property can never be wrong, just as owning a physical property. It's an investment providing multiple ROI opportunities.
Author Profile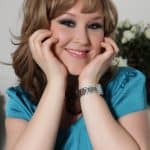 Blogger and Educator by Passion | Senior Online Media & PR Strategist at ClickDo Ltd. | Contributor to many Business Blogs in the United Kingdom | Fascinated to Write Blogs in News & Education I have completed a journalism summer course at the London School of Journalism and manage various blogs.