Domain Parking for .co.uk Domain: Best Domain Parking Strategies for UK Domains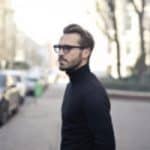 Domain parking for co.uk domains and UK domain parking monetization is a rather huge area of interests for people who are holders of expired UK domains.
While the term "domain parking" is often referred to as "parked domain monetization", and primarily used by internet ads publishers and domain name registrars to monetize type-in traffic to a parked or "under-developed" domain name.
It is more like leveraging on advertisements to generate revenue while the domain name is otherwise still inactive.
If you are looking for recommendations on the best and preferably UK based domain parking / monetization tips for high quality generic .co.uk domains, then read on, as we have you covered!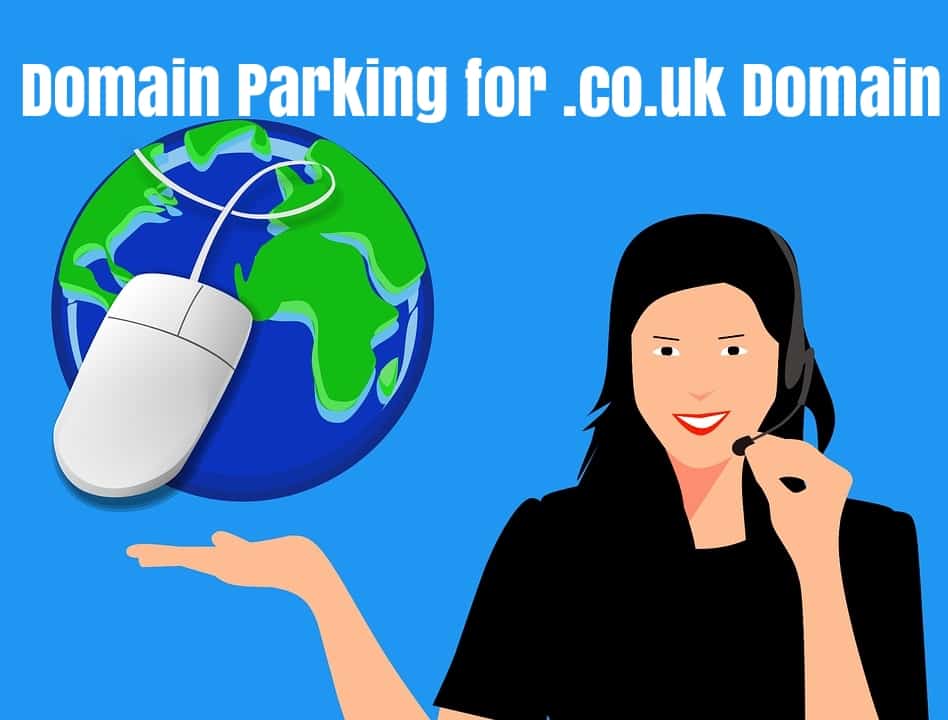 Domain parking means that the domain will resolve to a web page containing ad listings and links. But what is exactly is domain parking?
What is domain parking?
Domain parking, also known as domain monetization parking, is the leveraging of advertisements to generate revenue on a domain that is otherwise inactive.
Another use case of domain parking is as a placeholder for existing website. The domain holder can also choose to redirect the domain to another registered website, either via URL redirection, cloaking or pointing it as an alias of the main domain, which then means, the domain is in use, rather than parked.
The benefits of domain parking are obvious in such scenarios that you own a great URL but don't quite know what to do with it yet, you could use domain parking as a way to be generating revenue without the need to run a fully operational website.
Best practices for domain parking on UK domains
The most popular UK top-level domain (ccTLD), which is reserved for the United Kingdom, include '.co.uk' '.uk' '.org.uk' and '.net.uk'.
While the .uk domain is snappier than .co.uk which most people are already accustomed to use, it is also easier to remember than the more long-winded domain names, and offers better shortening of the web address.
However, both .co.uk and .uk have their own benefits, as most countries from around the world have such domain ending based on these models, it means that people are likely to search for 'business.uk' than any other, if .co.uk isn't available.
Best Domain Parking Strategies for UK Domains
The best domain parking strategy is when you have hope at pulling a profit from your parked domain. Since any other traffic method to a parked domain is prohibited, except direct traffic, your domain name need to be popular, and preferably a name that can specifically drive traffic to the asset.
Therefore, you should consider these three categories of domains for your domain parking investments.
1. Expired Domains
Investing in expired domains is perhaps the best option for domain parking. Unlike purchasing a new domain that have never seen any organic traffic, expired domains already have some users in the past and could potentially have more into the future, which makes them best for domain parking.
But, you should make sure that your target domains are not penalized and actually received traffic, because many such domains that pass their expiration don't, and still hold essentially the same value as new domain.
For the best and high quality expired domain names list, SeekaHost team are experts in finding the best and giving it out to you for free. Grab these expired domains as they are listed here now!
2. Misspelled Domains
There are almost countless popular sites on the internet that people often mistakenly type their misspelled name into the browser every day, and these users don't even know they typed them out correctly.
Take for instance, how may times have you typed Gogole.co.uk, Googel.co.uk, Goolge.co.uk, Gogle.co.uk, Googl.co.uk, or Google.net.uk, when you actually meant Google.co.uk
However, Google now redirects all the above misspelled names (of course, the .com versions) to their home page the domains Gooogle.com, but not all businesses have the money and clout to buy all and redirect misspelled typists to their desired page, as the vast majority of sites don't actually care. And they're probably only interested in the commonly used TLD variations, so you can cash in on their misspelled name for your domain parking investment.
3. New Domains
The purchasing of new domain names that have never been used is also a good option for domain parking. And new domain names is okay because they are usually very affordable and you can quickly cover their potential cost.
But the challenge is how to make people visit such new domains if they've never had any traffic before and since you can't deliberately drive traffic to them? There's never a clear-cut answer, but these are certainly things you should keep in mind when buying new domains.
How to Set Up a Parked Domain
The first step to securing a domain name is the same regardless of which registrar you choose. You have to search for an available domain name (TLD), and register the name by paying for it.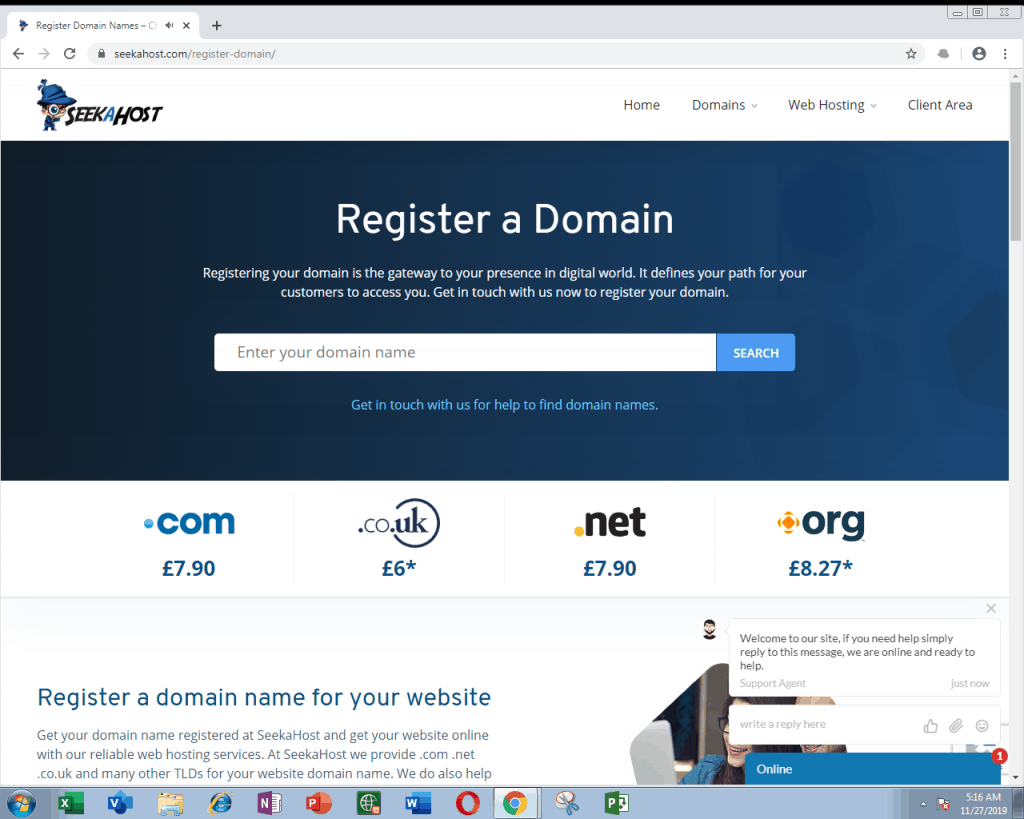 After the successful purchase, then you can go to the cPanel and Domains section. Where, you'll find options for add-on domains, redirects, subdomains, and aliases.
As SeekaHost provides you access to control panel (cPanel), therefore the setting up an alias is also pretty straightforward. But for the alias to work, you'll have to register the domain name beforehand.
Conclusion
Domain parking requires time and of course, money for purchasing the desired domain names to get it going, and it will eventually become the dream for any online investor, as a trusted source of passive income that can easily be set up and forgotten.
And particularly for UK domains, whichever of the .uk or co.uk domain you choose, both are already commonplace in the webspace and will remain so for the foreseeable future. But, the .uk domain is newer, and therefore, less saturated. As such, .co.uk is generally the first choice when choosing to register a domain in the UK, but that won't be for long.
SeekaHost offers automatic directs for your domain to another website. And also masking to help prevent visitors from seeing your domain name forwarding by keeping the domain name in the browser`s address bar.
Author Profile
Guest Blogger & Outreach Expert - Interested in Writing Blogs, Articles in Business Niche | News Journalist By Profession in the United Kingdom