Top 10 Fashion Bloggers in London & their Blogs to follow in 2020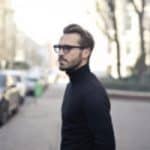 As one of the global "Big Four" fashion capitals, it isn't any surprise that London parades the best fashion bloggers in the world!
As the business bloggers list we previously published the fashion bloggers are getting so much attention online and making tons of money from blogging.
If perhaps your wardrobe needs a little inspiration, then you'll surely have to take a look at these leaders of London fashion. From top social male influencers and female influencers down to bloggers, Londoners are definitely not push-overs, with top-notch fashion blogs covering all facets of fashion, lifestyle and beauty, as well as travelling, and photography, among other topics.
SeekaHost have recently interviewed fashion and lifestyle blogger Joey from the Joey Journal on the podcast where he shares his blogger journey:
We've compiled the list of top fashion bloggers in London for 2020 doing the capital proud with their creativity, style, and sartorial elegance.
Top 10 London Fashion Bloggers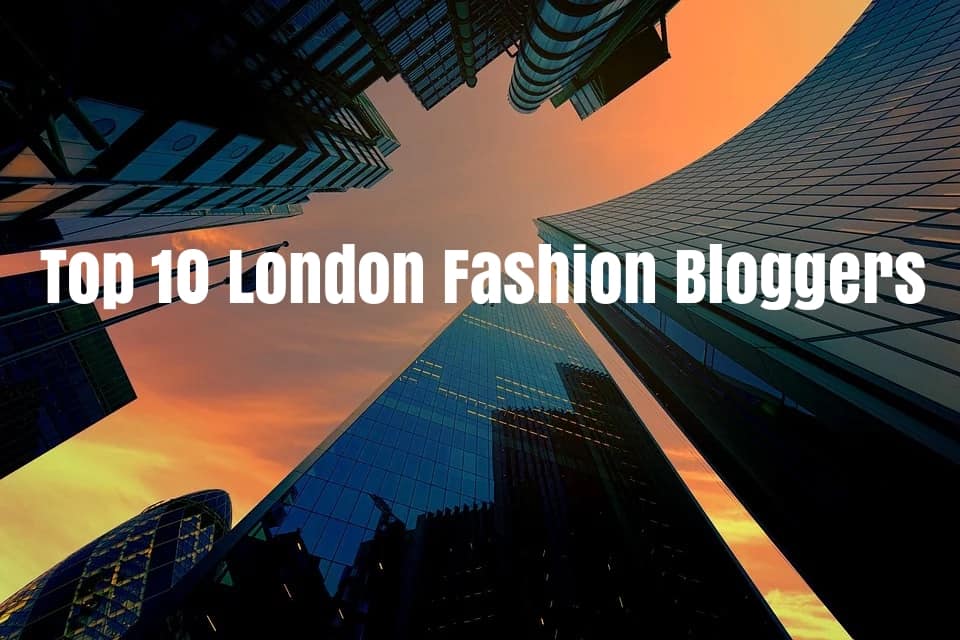 This list of top fashion bloggers comprises of fashion/lifestyle influencers from the fashion capital, London, but keep your curiosity alive as some might be quite familiar.
Disclaimer: all information provided was correct at the time of publishing, but may be subject to change. 
1. Imran Amed
Imran Amed is a Canadian-British fashion expert and founder of The Business of Fashion (BoF). He is a Member of the Order of the British Empire, inaugurated in the 2017 Honors for his services to the fashion industry.
The Guardian UK describes him as fashion's most influential man, and indeed he is among the most influential designers, CEOs and mavens in the fashion industry.
He started BoF from his sofa in London in 2007, writing about the fashion business. Even without any professional experience or training in fashion, but fascinated by fashion, and its blend of creativity and business.
From start, Business of Fashion sparked new kind of dialogue, exploring the key drivers of an industry undergoing unprecedented change, fashion.
Blog & Social Stats
Blog: https://www.businessoffashion.com/
Twitter: 1.8m followers
Instagram: 1.5m followers
Facebook: 957k Likes
2. Ben Herbert
Ben Herbert is one of London's leading fashion expert, he started FashionBeans in 2007 after noticing a gap in relatable, real-world fashion and style advice.
From his bedroom, Fashionbeans has grown to become a huge fashion media outfit referenced by industry experts and aficionados.
Ben studied at Loughborough University and currently running Fashionbeans as Editor-in-Chief.
Blog & Social Stats
Blog: https://www.fashionbeans.com/
Twitter: 54.3k followers
Instagram: 150k followers
Facebook: 685k Likes
3. Simon Crompton
Simon Crompton is a top London fashion blogger, who founded and runs the fashion blog Permanent Style, a global authority on luxury menswear, and the author of The Finest Menswear in the World: The Craftsmanship of Luxury.
His blog Permanent Style is one of the leading UK authority on luxury menswear and rated as one of the biggest fashion sites in the world by GQ.
Simon quit his job as a financial journalist to run Permanent Style full-time. And as he puts it "Permanent Style is a passion, and you're incredibly fortunate if you can make a living doing something you're passionate about".
Blog & Social Stats
Blog: https://www.permanentstyle.com/
Instagram: 139k followers
Facebook: 8.7k Likes
4. Craig Landale
Craig Landale is the founder of MenswearStyle, a multi-award-winning fashion blogger, including two Vuelio Blog Awards and Best UK Blog.
MenswearStyle was named as the number one blog in the top 10 Men's Fashion Blogs. The blog shows his love for New Balance, his works with PRs and other blogs he loves to read.
MenswearStyle is once the number one blog in the top 10 Men's Fashion Blogs. The blog shows his love for New Balance, his works with PRs and other blogs he loves to read.
In his word he describes his work as writing blog posts about menswear and men's grooming, but in reality it's much more.
Blog & Social Stats
Blog: https://www.menswearstyle.co.uk/
Twitter: 90.2k Followers
Instagram: 39.5k followers
Facebook: 124k Likes
5. Jennifer Kwan
Jennifer Kwan is a top London fashion blogger and founder/creative director of J.KWAN, launched in 2015. Born in Canada, but Jennifer moved to London for her undergraduate and graduate studies.
She later got her Fashion Marketing degree at London College of fashion, with degree in Luxury Brand management at Regent's University.
Her fashion obsessions include Hoodies!! Every version of it, from oversize to super-cropped and wearing thigh high boots along with them, with a touch a glam!
Blog & Social Stats
Blog: https://ldnfashion.com/
Twitter: 134k Followers
Instagram: 18.7k followers
Facebook: 10.9k Likes
6. Alexandra Stedman
Alexandra Stedman is a top London fashion blogger and founder of The Frugality Blog, which offers a comprehensive guide to fashion.
The Frugality blog, launched in 2012 to give relatable, and affordable fashion advice, and serve as travel and lifestyle hub, and covering fashion and style, from the latest and hottest trends, to building of an elaborate wardrobe.
She has worked in PR and magazines house for 15 years (including Matches, Eve, Red, Condé Nast Traveler), which makes her an all-rounder in media.
Blog & Social Stats
Blog: https://the-frugality.com/
Twitter: 14.5k Followers
Instagram: 250k followers
Facebook: 6.3k Likes
7. Lucy Williams
Lucy Williams is a top London fashion blogger and founder of Fashion Me Now, which covers fashion and style, with a mix of lifestyle and traveling news.
She is working in fashion for about six years, and started out as a fashion assistant at Sheerluxe.com and InStyle magazine, then assistant fashion and beauty editor for trends and innovation advisory Stylus.
Lucy Williams is now a full-time fashion blogger, freelance writer and brand consultant, living in West London.
Blog & Social Stats
Blog: https://www.fashionmenow.co.uk/
Twitter: 9.9k Followers
Instagram: 462k followers
Facebook: 8.3k Likes
8. Sandra Hagelstam
Sandra Hagelstam started "5 inch and up" as an inclusive shoe community that celebrates the beauty of shoes and making considered purchases that last.
The blog tends to educate Londoners on what to buy, where to buy and which shoes are worth their money.
It's a fun but fact-based site that bring extensive reviews, news, interviews and how-to's, with the weekly shoe drops, to cater for the shoe-obsessed.
Blog & Social Stats
Blog: https://5inchandup.com/
Twitter: 14.3k Followers
Instagram: 2.1k followers
Facebook: 17.5k Likes
9. Ella Gregory
Ella Gregory is the founder of Coco's Tea Party and co-host of the Let's Discuss podcast.
Her blogging career started back in September 2006, when she was only 16-years-old. While an addict to fashion magazines and having an encyclopedic-knowledge of celebrity fashion, she started up with Coco's Tea Party and instantly fell in love with blogging.
She went full-time as a blogger since 2011, and have been lucky enough to travel the world and meeting some truly incredible people along the way.
Blog & Social Stats
Blog: https://cocosteaparty.com/
Twitter: 33.5k Followers
Instagram: 30.2k followers
10. Zoe Louise
Zoe Louise is a top London fashion blogger, with her blog Zoe London started in 2010 and it now her full-time job.
Her Passion for good photography, aesthetics and being honest and true to herself led her to start the blog. The blog covers beauty and fashion, lifestyle, travel and foodies!
Besides blogging, Zoe is a DJ of over five and a half years, and have played for several private celebrity parties and some of the world's most famous brands.
Blog & Social Stats
Blog: https://zoelondon.me/
Twitter: 67.9k Followers
Instagram: 73.3k followers
Facebook: 2.1k Likes
Author Profile
Guest Blogger & Outreach Expert - Interested in Writing Blogs, Articles in Business Niche | News Journalist By Profession in the United Kingdom