12 Best Male Influencers in the UK who are Top Bloggers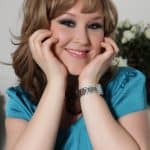 Influencers are crucial in the promotion of brands and their products.
Due to the growing trend of micro-influencers, it is no longer required to have millions of followers to acquire sponsorship deals and generate money from your social media platforms.
However, owning a website and managing it with a powerful blogging platform can help you build your brand and open new revenue streams that aren't available on social media.
As an influencer, having a website with a catchy domain name or your own name allows you to promote your brand and what you stand for and share it with collaborators. It's also a place where you may further develop your brand and earn more money from it.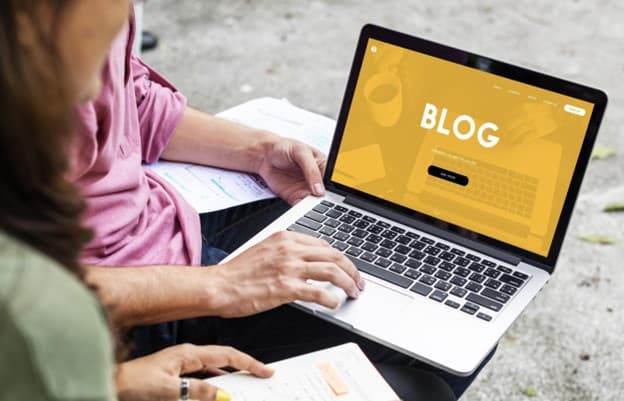 The top UK Bloggers entertain and inform their audience with their distinctively curated online media material, including English pop culture, fashion, food, sports, and much more.
In this list, 12 male UK bloggers and influencers are reviewed and ranked based on the number of followers on their social media channels and their overall success as bloggers with their blogs.
1. Adnan Ebrahim
CarThrottle was started by Adnan Ebrahim in 2009 and has since evolved to become the most popular website for young automotive enthusiasts. It's been termed the "BuzzFeed for automobiles," and it's made up of a community of people who share a passion for cars and call themselves CTzens.

The blog's editors offer car reviews and information with automotive news from worldwide as the preferred online gateway for millennial car enthusiasts. The website is now part of Dennis Publishing, and it offers a variety of brand initiatives, sponsorships, and advertising campaigns, as well as selling its items on the web shop.

Website: https://www.carthrottle.com/ 
Domain Rating: 65
Facebook: 6.7M Followers
Twitter: 2M weekly views
2. Joe Wicks
The Body Coach, or Joseph Trevor Wicks MBE, is a British fitness coach, Television personality, social media influencer, and author. He gives fitness and nutrition advice on his blog and promotes his training program and app.
Fitness for everyone 💪

To anyone struggling financially wishing they could afford a gym membership or a PT or even my app… my YouTube channel is there for you ☺️ It's there and it's all free…

🧵

— Joe Wicks (@thebodycoach) January 1, 2023
After attaining over 950,000 viewers for his second live stream on Tuesday, March 24, 2020, Wicks was given a Guinness World Record for most viewers for a fitness training live stream on YouTube.
Website: https://www.thebodycoach.com/
Domain Rating: 51
Facebook: 4.4M followers
Twitter: 423k followers
3. Tim Burton
Tim Burton, a.k.a. Shmee, is the creator of Shmee150, who travels the globe to seek out the best and most exclusive automotive content. He uses his famous video selfie approach to capture the content!
Our team member Shmarc150 drove the new Volkswagen Golf GTI mk8 in Germany and in Dubai. His story on @Motor1com UK tells you more. You can read it below… https://t.co/7w8DT4THgA

— Shmee150 (@Shmee150) December 14, 2022
He is well-known among car enthusiasts, serial hyper car buyers, and even Middle Eastern Sheikhs due to his large social media following. He states that he may promote third parties through advertisements and affiliate links on his blog. His YouTube channel uses paid commercials and has over 2 million subscribers.
Website: https://shmee150.com/
Domain Rating: 38
Facebook: 2.6M followers
Twitter: 61.8k followers
4. Paul Steel
Enjoy Paul's rambling as he travels the world sampling various cuisines with his companions. His blog combines travel and cooking into one delicious combination. He and his team of authors assess hiking and vacation gear and lodging and dining options and offer their favourite recipes.
Breedon On The Hill And The Exiled King https://t.co/RXOKosKjEC
by @Janine_Moore71

— Paul Steele (@paul_steele) January 25, 2023
They are most likely compensated for their reviews or sponsorships. You can get any of the equipment they recommend through their online store.
Website: https://www.baldhiker.com/
Domain Rating: 45
Facebook: 5.3k followers
Twitter: 652.1k followers
5. Tom Bellingham
Do you enjoy watching motorsports? If you enjoy watching Formula 1 races, you can visit the WTF1 blog off the track to keep up with all the trends about F1 drivers, scandals, and more.
What do you think the future holds for Charles and Ferrari?🤔 https://t.co/ARX7zgTZsB

— WTF1 (@wtf1official) January 27, 2023
Interact with your favourite sport by watching videos and taking quizzes or join the games industry featured on the website. You can also buy mugs, t-shirts, and accessories with WTF1 designs.
Website: https://wtf1.com/
Domain Rating: 51
Facebook: 486k followers
Twitter: 878.6k followers
6. Nigel Harniman
Nigel's blog is the only place to go if you like automobiles because he has the most stunning collection of car photographs. Nigel is a great photographer with a passion for moving objects with wheels and has produced digital photos for over 30 years.
First of our series this weekend with @GoodwoodRRC for 79th Members Meeting, this iconic Porsche Group C Le Mans lineup #Goodwood #goodwoodmembersmeeting #79MM #Porsche #GroupC #LEMANS24 pic.twitter.com/I17SbkoWBq

— Harniman Photography (@nigelharniman) April 10, 2022
He works as a photographer and director for well-known automobile manufacturers, and his work is featured on his website. He also makes money by photographing landscapes and portraits.
Website: https://blog.harniman.com/
Domain Rating: 31
Facebook: 612k followers
Twitter: 4k followers
7. Richard Charles Nicholas Branson
Richard Branson is a business tycoon and businessman. He formed the Virgin Group in the 1970s, which now owns over 400 companies in diverse areas. All his enterprises are listed.
Boxers, or briefs? 😬 Had a lot of fun with this Q&A. Thanks @virginhotelsnyc! @virginhotels pic.twitter.com/rcO8FUipoL

— Richard Branson (@richardbranson) January 26, 2023
Most of his blog posts are about his businesses, showing that he uses his blogs mainly to promote his businesses rather than to earn money directly from them.
Website: https://www.virgin.com/branson-family/richard-branson-blog
Domain Rating: 69
Facebook: 363k followers
Twitter: 251k followers
8. Peter Robinson
Popjustice was founded by Peter Robinson, a British blogger, in 2000 and has expanded alongside pop music culture. Popjustice has a large social following and releases a weekly playlist of the hottest pop music, which has won the hearts of pop fans all over the globe.
Oh by the way this week's newsletter involved the 2022 Popjustice Readers' Poll (vote now etc for the chance to win a 'beautiful' porcelain Britney Spears doll) and a chat with the v good @siightsofficial, and so on https://t.co/ZeDmrhMxNf

— Popjustice (@Popjustice) December 21, 2022
Sponsored advertisements are one of the blog's primary revenue generators. People can submit their music, which gets featured on the blog. Thus, new performers may pay a fee to be listed.
Website: https://www.popjustice.com/
Domain Rating: 56
Facebook: 37k followers
Twitter: 218.8k followers
9.Tim Montgomerie
Tim Montgomerie founded ConservativeHome in 2005 to represent the views of grassroots Tory members. Paul Goodman is the new editor of this conservative site, publishing news, comments, analysis, and campaigns. Despite its claim to independence from the Conservative Party, the site is a strong supporter of the party and presents a daily round-up of the latest news and developments in the party and broader political topics.
Our Newslinks. @RishiSunak and his Cabinet are told that they must focus on a 'narrow path' to election victory | @Jeremy_Hunt will condemn '@UKLabour's declinism' as he vows to 'turbo-charge growth' | @NicolaSturgeon's trans law 'in disarray'. https://t.co/puxH5J81rF

— ConservativeHome (@ConHome) January 27, 2023
It is one of the most popular political blogs in the United Kingdom, and its creator is quite influential. This blog's primary source of revenue is sponsorship, which includes sponsored ads, articles, and newsletter placements.
Website: https://www.conservativehome.com/
Domain Rating: 65
Facebook: 3.8k followers
Twitter: 158k followers
10. Thomas Heaton
Tom is a skilled landscape photographer who has travelled the globe capturing its majesty in videos and photographs. Visit his website to follow along on his adventure and learn a lot from the articles, videos, and courses he posts. Tom sells photography books, classes, and other goods through his blog.
A great video with some valid points made about the Photography industry right now.

P.s. the signature is real. I now have a claw where once I had a hand 🦀 https://t.co/1rqIbga3Dh

— Thomas Heaton (@theatonphoto) July 12, 2020
He writes about his photographic gear and other items he uses to operate his photography company, and he likely earns a commission by including affiliate links in his articles.
Website: https://thomasheaton.co.uk/
Domain Rating: 39
Facebook: 35k followers
Twitter: 19.9k followers
11. Gaz Oakley
Vegan recipes are the new trend in the 21st century, as Gaz's YouTube channel shows and has over 1 million subscribers. To assist your transition to a plant-only diet, chef Gaz has compiled the best vegan dishes on his blog. He also shares various vegan alternatives, like vegan clothing, and you can share the vegan message with his merchandise available on his website, plus start making his vegan meals using his recipe guides.
Website: https://www.avantgardevegan.com/
Domain Rating: 53
YouTube: 3.8k followers
Twitter: 17.4k followers
How does having a website help influencers?
As an influencer, you can share your thoughts, opinions, product reviews, and other content with your audience.
Influencer marketing can help online businesses expand by attracting new individuals, improving repeat purchases and customer loyalty, and optimizing overall income, among other things.
A website gives your brand a centralized hub where all your followers and subscribers can gather, stay in contact, and see what's new across all your platforms. It also protects you from losing all your followers if your social networking platform fails.
As we can see from the examples above, blogging assists influencers set up a social presence, regardless of their industry.
What is the importance of having a website?
Measuring your audience's reach and influence is crucial to monetizing it. You can more efficiently measure your brand influence using a website managed with a blogging platform. It's also an asset to consider when determining your rates. Website-owning social media influencers are more successful and reach their objectives faster.
Starting a blog or website serves as a one-stop-shop for promoting your business. You can better express your identity, audience, and other relevant information on a website since you have more flexibility. It gives you more control over content, layout, structure, and CTAs than social media. It's also an excellent approach to improve your search engine optimization and raise brand awareness.
Influencers on social media can utilize their websites to generate brand trust. An organization can come across your social media presence and not understand you're available as a resource. You may demonstrate to them you're an authentic influencer with a professional company by linking to your website from your social media profile.
Final Thoughts
Now that you know the top 12 UK Bloggers and male Influencers in the UK you should have a good idea of the space over which influencers have command and where they may unite and communicate with all their followers. You see how a blog allows them to share relevant content and communicate with their audience, which provides them with various opportunities for income generation.
You become a trusted influencer like these female bloggers by becoming a go-to source for whatever your audience needs. You may efficiently expand your brand and monetize your reach regardless of whether you are a micro or macro influencer as blogging offers so many possibilities to start your own online business.
Author Profile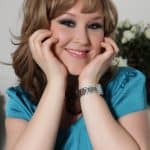 Blogger and Educator by Passion | Senior Online Media & PR Strategist at ClickDo Ltd. | Contributor to many Business Blogs in the United Kingdom | Fascinated to Write Blogs in News & Education I have completed a journalism summer course at the London School of Journalism and manage various blogs.