The Best Blogging Platform (WordPress + SeekaHost.app) for SEO friendly content publishing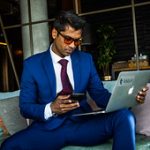 Looking for the best Blogging platform UK?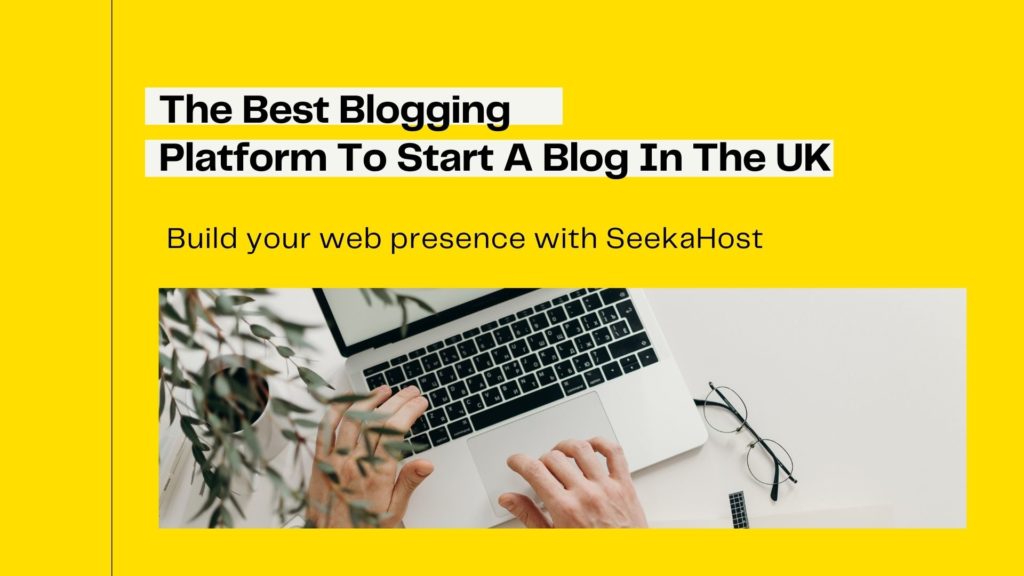 There are many blog site platforms available in the market and every day more emerge.
The WordPress + SeekaHost.app is the go-to choice for many bloggers in the UK, and we will explain why!

This makes it harder for any blogger beginner to choose one that is right for them.
Each of them has of course their advantages and disadvantages. As London's top SEO Consultant, I would always recommend using the most SEO friendly blog site for the following reasons:
5 Reasons (WordPress) Helps Blog SEO 
It will save you time.
It will generate more traffic
It will generate more leads
It will perform better on the internet and on search engines
It will provide specific features to optimize your site for SEO
I started my first blog back in 2013 on WordPress.com and then on Blogger.com but they were not giving me the flexibility to create the blog that I wanted with different or extended features and customization options.
I kept writing and optimizing my content, but wasn't getting much traffic, so I did more research to find the best solution to publish content on the web that would perform well. After researching, the many options to choose from I finally got started with a self-hosted WordPress site using the CMS from WordPress.org.
Starting a WordPress blog was the best thing I did during my journey as a digital entrepreneur.
Why WordPress is the Best Blogging Platform?
It is an open-source publishing tool and you can use the software and install it on your server or via a web hosting service of your choice. It provides independence, freedom and all the needed blogging tools to write and publish content easily and optimize it.
Over 35% of the web is populated with WordPress sites and it is the easiest solution to get online with a self-hosted personal blog site.
You can learn how to create a Blog on WordPress.
There are other content publishing platforms like Wix, Weebly, or Squarespace where you can pay monthly and keep publishing but when you stop paying then you cannot have access to the site.
Looking at CMS Contently with prices ranging from $3,000 to $25,000 per month you can see the huge difference compared to using WordPress for free with a WordPress Hosting plan starting at £1,25 with SeekaHost, which includes the free use of the innovative WP Blog Hosting Control Panel.
You can see all the advantages in this video:
How is WordPress SEO friendly?
I have created many sites over the last 6 years and tested what is best when it comes to SEO friendly content publishing. Nothing can beat the WordPress.org self-hosted site code.
Google bots and Bing bots pick it well and I see many case studies of sites that rank higher up built on WordPress. Just check our client case studies at ClickDo Ltd. All of their business blogs and websites are built with WordPress and many are hosted with SeekaHost cheap web hosting.
The WordPress SEO plugins like the All-in-one SEO pack is easy to install from the WordPress site dashboard for free ready to use and all the bloggers at ClickDo and SeekaHost use it and share their tips:
As you can see the content SEO scores provided by the plugin along with the recommendations such as "shorten title" or "add internal links" help any blogger or content writer to improve their content to reach a 100% SEO score.
If you check the below video by James you can see how he has done it.
Also, watch the below video to learn how to structure a blog post for better SEO.
What other advantages does WordPress offer as a Blogging Platform?
WordPress is the ultimate blogging platform as that is what it was originally created for.
It has evolved into a multi-purpose content management system with multiple features and themes suitable for blogging.
Here are some pressing benefits you cannot ignore as a blogger:
You can find and register a custom domain.
You can download one of 3,000+ themes specifically designed for blogs for free.
You can add social media buttons, forms, affiliate links, advanced author profiles, manage other users as blog contributors with hundreds of other features via plugins.
You can customize your blog with the 55,000+ plugins available, many of which are free unless you want additional functions that have to be paid for.
You can make use of SEO plugins, social media plugins or analytics plugins to track your traffic and monitor your website and marketing better.
You can make use of web design or web developer tools with plugins to improve and optimize code, loading speeds, take backups etc.
These are only a few of the many advantages of WordPress and I can only recommend it as the best blogging platform, especially in combination with the SeekaHost App as it has been developed specifically for WordPress Bloggers. If you combine both, you will certainly be ahead of the online game and use your blog to make money online or as a business or news website.
Big players like tech news site Tech Crunch, fashion magazine Vogue or even athletes like Usain Bolt are using WordPress as their CMS for their sites.
And by the way, so do I and I have managed to grow my WP blog from 0 to 1,000 and now to nearly 10,000 monthly visitors and I show how I did this in the video below:
So, get started with WordPress and the best WordPress Blog Hosting today.
Author Profile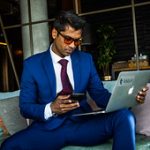 Founder & CEO SeekaHost™ helping 100 million people get online with the most affordable domain names and web hosting services. Featured on Forbes, Entrepreneur, Reader Digest and many more publications.