SEO Consultant In London: Is Fernando Raymond the best SEO Expert for Local SEO Consultancy?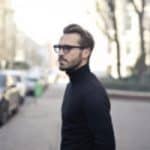 Are you a local business owner looking for the best SEO consultant in London to help your business website rank higher on Google search engine?
If the answer is yes, you about to know the best SEO expert, Fernando Raymond who started as a freelance SEO consultant half a decade back.
SEO specialists are all over the web, but hiring the best SEO consultant or the experts trained by him is your best investment when it comes to search engine optimization.
Now let's get to know the best SEO guy in London who has helped hundreds of local business owners in London with SEO consultancy.
Who is Fernando Raymond?
Fernando started and grew the one fo top SEO agencies in the UK and that's going on for the last 6 years and now managed by his expert term who he personally trained.
Best SEO Consultant In London
Fernando Raymond is the CEO of two technology companies located in the city of London. The first of the two digital tech companies are the highly acclaimed digital marketing agency, ClickDo™.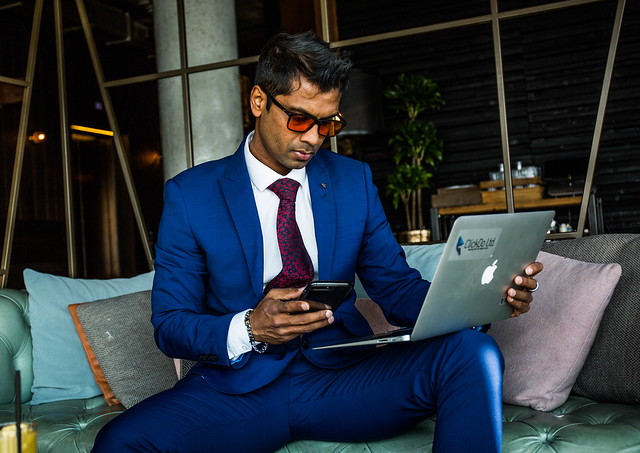 The second equally recognized tech giant is the web hosting provider, SeekAhost. Under the sound leadership of their founder, Fernando Raymond, both companies have realized phenomenal growth in their respective and related tech niches.
ClickDo started from a humble one-room start-up origin and grew to the tech giant it is today. Fernando later started SeekaHost to compliment the SEO services offered by ClickDo™.
The fact that the remarkable growth of both companies has occurred in less than a decade is a testament of the remarkable focus and drive of the gifted Tech Entrepreneur Fernando Raymond.
A Brief History of Fernando Raymond's Journey
After completing his postgraduate studies at the University of Worcester, Fernando moved to the city of London.
From the get-go, Fernando was certain that London was the ideal place to start his business. He knew that London was a major city in the tech and innovation sector and would, therefore, offer an ideal start-up platform. However, he was not yet quite sure of which niche in the vast technology landscape that would best suit his unique talents.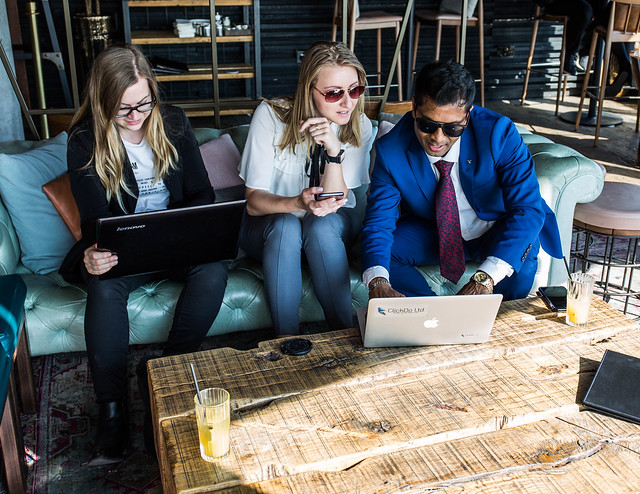 So, Fernando Raymond did what he was already competent in. He engaged in intensive research into the various tech trends at the time. His search came to an end when he came upon an article that ultimately validated a hunch he had began to have.
This was an article in a Forbes magazine titled 'Search Engine Optimization or SEO is the Future. Fernando made the decision that SEO was the way for him.
Being a recent university graduate, Fernando Raymond invested the meagre resources in he had into renting a small room in Queensbury for his start-up.
Starting SEO Consulting
This initial attempt at starting an online business in London was the business blog, FernandoBiz.com
Fernando used the blog as a platform upon which to share his views on how small businesses could grow by establishing a notable online presence.
More and more small businesses in London began paying attention to the sound advice offered on the business blog. Within a short time from the founding of his blog, Fernando started receiving monthly commissions from businesses that were applying his SEO strategies
The growing popularity of Fernando's business blog spurred equally rapid growth in the number of clients seeking his SEO services. This is when Fernando decided to build a fully-fledged SEO marketing website. He enlisted the help of two of his friends.
Kasun, a self-taught web designer based in Liverpool
and Logesh, a recent computer science graduate
This marked the founding of ClickDo as a digital marketing company. The subsequent growth of ClickDo due to increased demand in SEO services necessitated the hiring of more staff. Ultimately the affiliate company SeekaHost was founded at almost the same time that ClickDo moved from Queensbury to Canary Wharf.
Services Offered by ClickDo and SeekaHost
Fernando founded ClickDo to offer SEO digital marketing services. The acronym SEO stands for Search Engine Optimization and encompasses a variety of approaches aimed at boosting a business's online presence.
The prime focus of SEO strategies is the search engine.  By increasing the online presence of a company, ClickDo makes a business more visible to new clients. An increase in the number of clients a business has resulted in an increase in the business's revenue and ultimately to steady growth.
The SEO consultancy services offered by Fernando Raymond through ClickDo are tailor-made for businesses located within and around the city of London. This narrows down the list of search engines that Fernando Raymond focuses on to the main four. These are Google, Bing, Yahoo and MSN.
The four basic categories of the SEO digital marketing services offered by Fernando are:
SEO Consultancy Services
Content SEO
Content SEO essentially involves the organic structuring of the content on a client website to boost its online visibility.
On-site SEO
On-site SEO to focuses on every page that makes of a client's website and involves making the URLs relate to the content on the pages as well as the meta descriptions attached to photo, video and audio content on the pages of a client's website.
Technical SEO
Technical SEO is involved with reducing a client's website loading and site response time as well as ensuring cross-platform compatibility with a wide variety of devices capable of supporting web browsers.
Off-site SEO
This aspect of SEO strategy involves building external and internal links to and from a client's website.
Emulating Fernando Raymond's Journey
In addition to the core SEO digital marketing services, Fernando Raymond has created two offshoots to ClickDo. These are
This is an online e-learning platform accessible from the SeekaHost University website. Once on the platform, learners get access to online courses SEO digital marketing strategies. The online courses are comprised of video tutorials some of which are given by Fernando Raymond himself alongside other competent SEO professionals. It is worth noting that SeekaHost University offers the entire spectrum of digital marketing strategies in addition to standard online SEO training courses.
Through this platform, Fernando offers hands-on training to learners on how to start their own SEO startup. Fernando firmly believes that others can emulate his personal journey in SEO marketing. Therefore, he offers free hosting to SEO start-ups founded on the SEO Blueprint platform through his web hosting company SeekaHost.
Fernando Raymond's View on SEO consultancy in London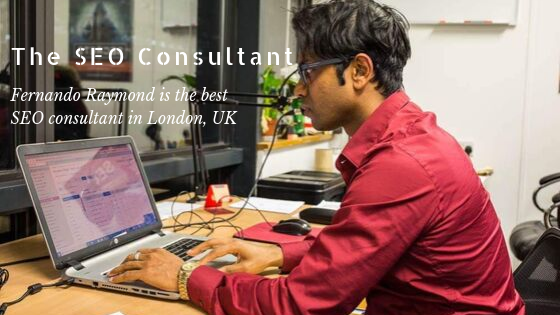 Fernando firmly believes that the potential for growth of SEO digital marketing in London is unmatched by any other city in the UK. This is because the city of London has experienced strong and steady growth both in new digital tech and non-digital company start-ups.
This Bonafede tech entrepreneur is still convinced that London is a city that offers a vast and fertile field for the growth of SEO digital marketing.
See how SEO consultancy by Fernando can help your local business in London rank higher on Google.
Author Profile
Guest Blogger & Outreach Expert - Interested in Writing Blogs, Articles in Business Niche | News Journalist By Profession in the United Kingdom