How to Create a Content Marketing Strategy Step-by-Step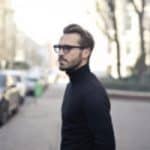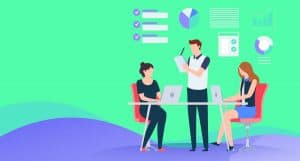 Did you know that content marketing generates 3x as many leads as outbound marketing and costs 62% less?
And did you know that small businesses with blogs get 126% more lead growth than businesses that don't have a blog?
I'm sure you've heard stats like that. After all, you're determined to start content marketing and want to have a strategy.
The problem is that other people have heard the same stats and they're doubling down on content marketing. According to the Content Marketing Institute, 51% of B2B marketers will increase their spending on content marketing in the next year.
If you get one thing, get this. Your competition is increasing and you need to outsmart them with your strategy.
It's not wise to just pay more. You need to have a concrete strategy and try to take the smart and effective approach to get results from content marketing.
With the advent of AI in the public domain, you will have to consider its impact on content and this topic is covered in more depth on the SeekaHost Business podcast:
Discover how to outsmart the competition by creating a concrete content marketing strategy in this post.
Are you ready for the first step?
Identify Your Goal
Before you do anything, have a clear concrete goal about why you want to do content marketing.
Do you plan to increase brand awareness? Increase your authority? Increase the number of people who start a free trial?
Create S.M.A.R.T. goals, Specific, Measurable, Achievable, Realistic, and Time-bounded goals.
So don't just say that you want to increase the number of people who signup for a free trial. Determine the number and have a specific timeframe.
So for example, you could say that you want to get 5k trials a month after 6 months. That would be a clear goal. If you don't have the budget to do so, then decrease it a little to make it realistic and achievable.
Spend some time here and then move on to the next step.
Understand Your Customer
To achieve your goals, you need to get people to be exposed to your content and consume it.
The only way to attract them and magnetize them to keep asking for more is to make them feel like you understand them very deeply and that you know how to solve their problems.
To develop this kind of empathy, you need to understand their problems/frustrations and their needs.
So if you're in the b2b category, most of the time your customer would like to have more leads to their business, that is their goal.
Depending on what you do, there are problems that they face along the way that your business could solve. Think about what keeps them awake at 2 am.
That is their problem and frustration.
After that, determine their needs to solve their problems and achieve their dreams.
You can start planning it if you already know your customer. If you don't, you can contact your customers and ask them directly what is their struggles or even talk to them on the phone (which is better) and keep asking for more details.
You could also read Quora questions or see their posts on related FB groups/forums. Find out what they're having problems with and what they want to solve.
Where Does Your Customer Hang Out?
After you're done finding the problems and needs of your customer, now you need to find out where they hang out.
You may have already discovered a few of their favorite hangouts from when you were doing your research to better understand your customer.
Starting with that, create a list of digital places where your audience likes to hang out. Answer the following questions to complete your list:
Whom do they follow online when they're looking for information?
What are their favorite blogs?
What are their favorite podcasts?
What are their favorite YouTube channels?
What communities, FB groups, Reddit subgroups, forums, etc. are they part of?
This will be enough to know where your audience goes to get information. This is essential to complete the next step.
Analyze Your Competition
After you're done figuring out where your audience hangs out, you need to do a quick analysis of your competitors' content marketing strategy.
You should know who your competition is and where they have the strongest presence. In fact, you probably have at least a couple competitors in the places where your audience hangs out.
If you don't know your competitors yet, you can use tools like Ahrefs or SemRush to find out competitors who rank for keywords your audience may be searching for and that you want to rank for.
After you find your competitors, do a quick analysis of their content marketing. What content are they already providing for the audience you want to reach for? What content is doing well for them?
You don't need to do a deep analysis when you're just formulating your strategy. But this will help you to have an idea of what works and what doesn't. This will help you with the following steps.
Do a Content Audit
After you're done doing a quick analysis, do a content audit and Grammar analysis of your own content. And by content I mean anything from blog posts to videos to e-books to social media posts and anything in-between.
This is a time-consuming step, but after you're done with it, you'll have a clear grasp of where your company stands, so that you have a complete understanding of the foundation you're working from so that you can build on it to reach your goal.
You'll also be able to identify leaks in your content marketing efforts so that you could plug them and prevent them from happening again in the future.
Start by determining what is aligned with your business and your goals and what is not.
Then find the low-performing pieces and high-performing pieces of your content.
You can use tools like:
The content that is high performing and aligns with your business is what you should be modelling all future content after. The ones that are low-performing and not aligned need to be removed from your site, or at the very least you should take notes so that you don't create similar content anymore.
The ones that not performing well but are aligned with your brands are content you can fix for quick results without much work. You may need to optimize the content to rank higher, etc.
It will take you a lot of time, but after you're done, as I said, you'll have a clear understanding of what you'll need to do moving on for better results because you already know what's working and what isn't.
Brainstorm Content Ideas
Since you've already done a quick analysis of your competitors and you know the pains and needs of your customer, a few ideas should be popping into your head of possible content ideas.
Start brainstorming the ideas that come to your mind. Just put them down on paper and then you can decide which to go with and which to ignore.
If you're having trouble coming up with ideas, then use a tool like Buzzsumo to find trends in your topic or find popular content on blogs in your industry.
After you're done, you can cross off the things that aren't well-aligned with your business and the ideas that are similar to the ones that were low-performing in your content audit.
Determine the Format of the Content You're Creating
Now that you have content ideas brainstormed in front of you, the next step is to determine the format of the content you're going to be creating.
You can create:
Blog posts
E-books
Videos
Podcasts
Infographics
Guest posts
You could also re-purpose existing content so you can use the same content twice. Have this in mind and plan from there when you're deciding on the format and what to create first and so on.
Create An Editorial Calendar
You now have a lot of content ideas that you can use to reach your goal.
What you should not do is take time every day or every week to decide on what content to create for that day/week. Doing that would cause you to constantly run in circles.
You need to have a clear plan of what to create and when. When you see the big picture, you can determine if you're headed on the right path or not.
This way, you can be more efficient, since you can create multiple pieces of content together, and you can have themes for content to publish every month so you can keep your audience's attention and make them visit your site more frequently.
A great tool to use that I've been using for some time is Trello. You could also use Google Calendar, but I prefer the calendar view in Trello. Read here about how to apply it.
You Now Have a Complete Content Strategy
As you can see, every step will lay the foundations to help you with the next one, till you have a clear plan of what content to create and when.
The process is time-consuming, but as I said, your competitors are doubling down on content marketing and the best way to beat them is to be smarter than them when you create your strategy.
Have you created YOUR content strategy yet?
You can see how some successful bloggers in the UK do it here:
How Money Saving Expert Martin Lewis Started a Website with £100 Which He Sold for £87 Million
Author Profile
Guest Blogger & Outreach Expert - Interested in Writing Blogs, Articles in Business Niche | News Journalist By Profession in the United Kingdom