6 best Domain Name Suggestion Tools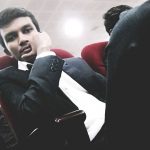 Once your website is built, it must undergo the naming ceremony. This means that you need to choose an appropriate and unique name for your website which will be referred to as 'Domain Name'.
Short domain name generator tools
You are free to use your creativity or can save your time by making use of the domain name generator tools. The online market is populated with many such tools but we have researched and selected some really 'must-try' domain name suggestion tools that can give you the desired result.
Note: Before you employ any such tools and finalize your domain name, you must be strictly aware of the crucial factors you must keep in mind when you chose your domain name. In a nutshell, be short, specific, keyword-oriented, and easy to spell and remember.
So let's walk through the 6 best domain name suggestion tools.
These tools will offer you with
Directly buying the domain from the concerned service
Listing all the available domain or the ones sold out
Shopify
Those craving for naming e-commerce websites, Shopify is the apt tool for you. You can expect quiet relevant and accurate domain name suggestions by the means of this tool. Though the limitation being that it covers up purely .com domain.
Domainsbot
The users normally find this tool quiet simple and perfect to use. Based on your keyword choice, you are being provided with quiet appropriate domain recommendations. On searching for a niche oriented keyword, domain listings from other providers are also listed along with their respective cost. Resultant, you get the option of selecting the apt keyword domain.
Namemesh
This domain name suggestion tool is free of cost. The main highlight being that one can find new domain availability for new extensions. Here one can precisely mention the length of domain name and also verify the availability for other domain extensions too.
Nameboy
This being yet another popular domain name suggestion tool which helps you get the desired domain name by keeping your keyword in focus. It lets you generate unique names by working with combination of keywords too.   You can fetch around 30 distinct results to choose from. The different domain extensions available are .com, .org, .net and .info. Nameboy will keep your domain names quiet simple and easy.
NameTumbler
This tool lets you enter combination of multiple keywords for building relevant domain name.
It makes use of TLD (Top level domain) extensions like .com and .net, enabling you get the most desired output.
Domainr
Next in the list is Domainr tool that basically works somewhat similar to search engine. Using the search bar the user can enter a single keyword or multiple keywords and it will populate the result in the drop down list. The results that are marked green in color represents domain names that can be purchased in the current day. It supports various domain name extensions that are branded.
Albeit, these domain name suggestion tools save your time and are hassle free but when making the final selection go for the most ideal domain name as it will represent your website's identity.
Author Profile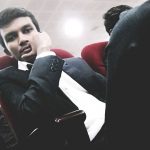 SEO Consultant | Online Marketing Consultant (Facebook Ads, Google Ads, Remarketing) | ClickDo Ltd
Latest entries