Ecommerce SEO: How to drive more organic traffic to your online store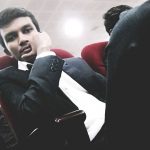 Marc Swann is Search Director at the SEO and digital marketing agency Glass Digital. He's been in the SEO industry for over 10 years and has worked with a range of high-profile brands including House of Fraser, Cotswold Outdoor, and Jessops. Here, he shares his top tips for creating an SEO strategy that is bound to drive more organic traffic to your ecommerce site.
In the first half of 2019, 2,868 stores closed in the UK — that's the equivalent of 16 per day (PWC). This was the highest number of closures in five years, and the industry is only expecting this trend to continue (Retail Gazette). As a result, more and more businesses are deciding to take their work into the eCommerce space.
Of course, there are a lot of advantages to having an online shop, rather than a physical one. The overheads tend to be a lot smaller, and you can potentially reach a much larger audience. But, with so many shops shutting down and more and more companies entering the online space on a daily basis, it's becoming a lot harder to stand out and drive traffic to your website.
To help you improve your online visibility, attract more people to your site, and ultimately make more sales, I'm going to outline my top eCommerce search engine optimization (SEO) tips here.
Ensure your website provides a positive user experience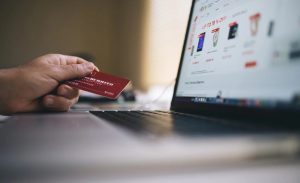 Google themselves have said you should "focus on the user and all else will follow". So, if you want your webpages to rank highly on Google's search engine results pages (SERPs), the first thing you need to do is ensure your website is providing online shoppers with a positive user experience.
There are a number of things you need to consider to make sure this is the case. Firstly, you should keep in mind that people are likely to get frustrated if your website takes too long to load — in fact, 47% of consumers expect a web page to load in two seconds or less, and 40% will abandon a page if it takes too long to load, according to Neil Patel. So, it's important you take steps to increase your page speed if you find your site is quite slow.
You should also make sure that your site is designed in an attractive but simple way, and your navigation needs to be easy to use, so people can find exactly what they're looking for without any trouble. This will all go a long way towards helping your site to rank on Google's SERPs, and should also help to encourage more conversions.
Produce high-quality and valuable content
"Content is king" is a phrase that's thrown around a lot in the digital marketing industry, and it's true. Publishing high-quality, relevant, and optimized content on your website can have a hugely positive effect on your Google rankings. So, it's well worth spending time creating relevant articles and resources for your site.
Creating content marketing pieces for your website will allow you to show potential customers just how much you know about your industry and the products you're selling. It will also allow you to solve some of your customers' problems. As a result, you'll be able to show your expertise, authoritativeness, and trustworthiness — all of which are very important in Google's eyes.
Create a Google My Business listing, and keep it up to date
If you aren't fazed by the fact that a lot of high street stores have closed down over the last couple of years, you may be planning to open a physical store, or you might already have one that you're planning to keep running. If so, it's important that you set up a Google My Business listing if you haven't already.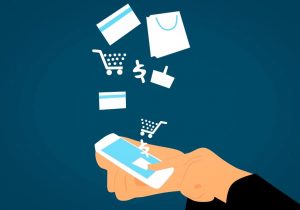 This will allow you to manage your presence on a range of Google's platforms, including Search and Maps. Plus, it's an easy way to fill prospective customers in on important details, such as your shop's address and opening times. People will even be able to leave reviews, which could help to encourage new people to visit your establishment.
Build links in an ethical way
Although Google will consider a wide range of factors when deciding how to rank your website for a particular query, most SEO professionals agree that external links are one of the most powerful ranking signals.
Unfortunately, some companies have been known to use black-hat link building techniques in an effort to mislead Google's algorithms and improve their rankings. But the search engine caught on to this a long time ago, which means a lot of the traditional techniques that were once commonplace have been discounted.
Instead of simply submitting your site to lots of directories, or swapping links with other businesses, you need to take more care, and look for ways that you can add real value to another website. For example, could you provide them with a guest blog when you give them expert tips, or could you give a testimonial to another company that you've partnered with?
Just make sure you're always following Google's guidelines when you're link building, or you could be penalised, which will have the opposite effect of what you're looking for.
As more high street shops close and businesses continue to move online, the ecommerce space is only going to become more competitive. Take these tips on board, and you should find it much easier to boost your Google rankings, attract more people to your website, and make more sales.
Author Profile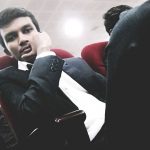 SEO Consultant | Online Marketing Consultant (Facebook Ads, Google Ads, Remarketing) | ClickDo Ltd
Latest entries