How User Experience Has Become The Mainstay Of Digital Marketing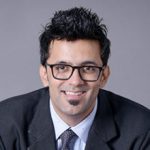 The user experience is quite an essential component of digital marketing these days.
It has a great influence on the time spent by a user on a specific website and if it is a conversion or not. Hence it is apt to state that UX is the backbone of digital marketing.
This has made sellers, as well as marketers, understand the importance of aligning UX with marketing to create a powerful amalgamation that gives the business advantage.
Both come under the marketing budget as their aim is to procure as many users for their app or website and get the maximum conversions.
This makes it crucial for marketing professionals to collaborate with UX designers and vice versa.
Though marketers have a sense of the basics of designing they can also understand the psychology of users and their buying pattern or behavior.
On the contrary, designers can develop interfaces that take care of these needs. Therefore, both need to work together as well as in their respective areas to achieve overall success. 
A few measures can be considered to enhance the potential of both UX design as well as marketing:
1. Product Promotion
Irrespective of whether the focus is on marketing or user experience, the goal is to promote products to maximize sales. This is why the design team has to work with the marketing team to develop campaigns that are result-oriented and meet the goals. For example, take a look at this Perimeter 81 review, the review itself has all necessary details like pros and cons about that service.
2. Experiences are vital
Marketing does not mean just promoting the products offered by the business but also refers to sharing the experiences provided by these products. This can be done well by way of reaching out to prospective customers via different channels like digital, print or even mobile. The marketers can look into the promotional aspect, whereas UX designers can look into the delivery of a seamless experience.
3. UX is not limited to interfaces
In contrast to the belief, UX does not limit itself to the developing interfaces. User interfaces are just a section of this discipline.
UX design services also mean understanding the user expectations and delivering as per their requirements so as to build a relationship with the users.
4. Research is important
When we talk of digital marketing, we must understand that it focuses a lot on methods of research that are quantitative in nature. Design research, in fact, is qualitative. The reason being that market research is undertaken for a particular product in a specific market, hence the user experience is a lot more research-intensive because the designer has to apprehend the exact requirements of the possible customers to ensure that they have the right design to satisfy them and their requirements.
5.  It is important to conduct User testing 
When we discuss the UX of an application or website, a great deal is based on attaining perfection. User testing is quite important in this because it lets designers identify the flaws and get them corrected immediately. Simultaneously, it could also positively impact digital campaigns because the marketers will be in a better position to understand the buying pattern and behavior as well as user psychology. This is why user testing is essential as it enhances the UX as well as strengthens the business' marketing campaigns too.
6. Success and collaboration go hand in hand
Collaboration is a must between the UX designers and digital marketers and is essential for the success of any business. Both areas are quite tough in their own ways and very important as well. On one hand, if UX creates value for the customers, marketing, on the other hand, induces the same customers to convert, thereby improving the sales figures of the business. 
UX is can empower the digital campaigns to generate more traffic, more conversions and enhanced ROI for the business. Both of these, are crucial to a business and the success of a business depends on both these factors.
Conclusion
UX is crucial for the strategies of digital marketing whereas digital marketing offers analytical inputs about users which can be utilized to improvise the user experiences on the internet and mobile.
There are a lot of tools available online, of which reliable marketing tools include Google Analytics, Tableau Public, Google Tag Manager as well as Facebook Insights.
The services they offer are result-oriented and you can count on it to present the best results.
Author Profile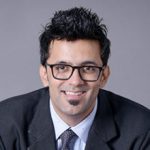 Jitendra Vaswani is a top blogger and, Digital Marketing Practitioner & international keynote speaker currently living digital nomad lifestyle. He is the founder of kickass Internet Marketing blog www.bloggersIdeas.com where he interviewed marketing legends like Neil Patel & Rand Fishkin.
Latest entries