10 Step By Step to Ways To Speed Up WordPress Website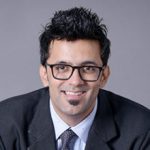 In a world where data is shared on webpages, blogs and the like, speed is all that matters. Pages loading faster is very important as it enhances the user experience, boosts the number of views on your pages, and also helps the SEO of your WordPress site.
So, are you looking for ways to speed up your own WordPress site? However, why is speed so important?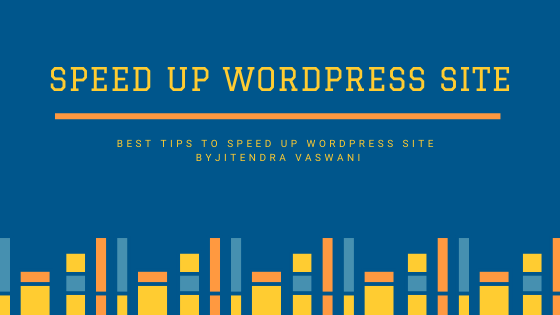 As per a study done by StrangeLoop that consisted of large sites such as Google, Amazon, and the like, a delay of 1 second in the loading time of the page could lead to a loss of 7% in conversions, about 11% lesser views on the page, and about 16% fall in the customer satisfaction. Also, websites that are slow are penalized by search engines by way of pushing them at the lowest in search results which would lead to lower traffic. 
A few tips are shared below that will enhance the performance of your WordPress site and also speed up the website.
What are the reasons behind the slow down on the WordPress website?
For beginners, it is quite tough to understand technical jargon. The speed test report will have numerous recommendations for improvement. It is important to know the reasons that could slow down the site.
The main reasons that could possibly lead to a slowdown in a WordPress website are:
(I) Web Hosting 
When the web hosting server has not been configured properly it affects the speed of the website.
(ii) WordPress Configuration 
In case the WordPress site does not serve cached pages, it will lead to an overload in the server thereby making the website crash or slow down completely.
(iii) Page Size 
This pertains to images that are not modified for the web.
(iv) Bad Plugins 
In case of the use of a plugin that is poorly coded, it could slow down the website.
(v) External scripts 
External scripts like advertisements, font loaders, and the like can affect the performance of the website.
Step By Step to Ways To Speed Up WordPress Site
Once there is an awareness of the reasons behind the slowdown of the WordPress site, let's check into the reasons that could speed up the WordPress website. They are as follows:
1. Select a good web hosting provider
The main aspect that has an impact on website speed is the hosting provider. A good idea would be to host the website on a hosting provider that is shared and provides "unlimited" bandwidth, emails, space, domains, etc. However, we must understand that shared hosting providers usually fail to present good loading times especially during peak traffic hours, and also fail to offer 99% uptime in any month. The performance is affected as the same server space is being shared with numerous websites. With time though and advancement in technology, cloud servers are available at a reasonable price.
2. WordPress theme/framework should be lightweight
WordPress themes that come with many dynamic components, widgets, icons, sliders, etc., might be quite attractive. However, you must remember that a lot of elements and a high page size will affect the web server speed. A good option is to make use of themes that are lightweight, for instance, the default themes of WordPress. 
3. Minimize the image size
When it comes to increasing the size of the webpage, an important factor that contributes to it is images. What you need to do is minimize the image size without the quality getting compromised. There are a lot of plugins that are well known for image optimization such as Optimole, EWWW Image Optimizer, and WP Smush. 
4. Reduce the size of JS and CSS files
Make use of the PageSpeed Insights tool of Google and run your website through it. This tool will most probably inform you about minimizing the CS and JS file size.  By doing this, you can ensure the site-loading speed improves. Autoptimize is a popular tool that helps in optimizing not just CSS or JS files but also the HTML of your website.
5. Make use of innovative caching mechanisms
The caching plugins of WordPress have made the process of adding some cache rules to the WordPress Website quite simple and easy (for instance, the W3 Total Cache). When such plug-ins are integrated with some advanced caching mechanisms such as Varnish, it would definitely enhance the website loading speed.
6. Make use of a CDN
People visiting your website might be from all over the world and it is a fact that the site-loading speed differs in case the visitors are not located close to the site hosting. A lot of Content Delivery Networks or CDN are available that ensure the site-loading speed is kept to a minimum for visitors from different countries. A copy of the website is kept by the CDN in different data centers that are located in different areas. The most popular CDN services are Cloudflare and MaxCDN.
7. GZIP compression
Compressing files saves you a huge amount of disk space. Similarly, GZIP compression is available and used for the web. This reduces the usage of bandwidth as well as the time that is taken to get entry into your website. GZIP compresses many files and due to this, whenever your website is accessed by a visitor; their browser has to unzip the website first. This process reduces bandwidth usage to a significant extent. Plugins such as PageSpeed Ninja can be used as it enables GZIP compression.
8. Deactivate plugins
Having unnecessary plugins on your website at WordPress will only add a lot of junk. It also increases the backup size and puts a lot of load on the server resources when the backup files are generated. It is recommended to remove the unwanted plugins and also check alternatives to using third-party services for the purpose of automating tasks. Two such web services are IFTTT or Zapier.
9. Minimum external scripts 
Using external scripts only increases the total loading time. The best way is to make use of minimum scripts and include only the essentials like tracking tools (e.g. Google Analytics) or maybe, commenting systems such as Disqus.
10. Disable pingbacks
Pingbacks, as well as trackbacks, are the two main components of WordPress that send alerts whenever your blog gets a link. Though useful,  there are options such as Google Webmaster Tools for this job. Enabling pingbacks strains the server resources. This needs to be disabled to speed up your website.
Conclusion
What we must understand here is that the main advantage of lowering the loading time of your website is that the visitor experience is improved significantly, irrespective of whether they are making use of PCs or smartphones.
Moreover, it leads to an improvement in your rankings in SERPs. Minimizing the bandwidth usage of the hosting and a faster speed pertaining to site-loading will benefit you not just in the short run but also in the long run.
Also Read: How Site Speed Depends On Hosting?
Author Profile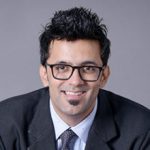 Jitendra Vaswani is a top blogger and, Digital Marketing Practitioner & international keynote speaker currently living digital nomad lifestyle. He is the founder of kickass Internet Marketing blog www.bloggersIdeas.com where he interviewed marketing legends like Neil Patel & Rand Fishkin.
Latest entries