Does changing website host affect SEO and drop your hard earned Google ranks?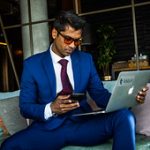 Business websites owners ask me does change website host affect SEO and could impact in dropping their web sites ranks. I must say no, but still there are arguments due to many SEO consultants have said, it could affect Google ranks.
First of all, why you want to change your web hosting provider? – Is it due to speed or you want to host your business websites in a London hosting servers, which are the best when it comes to hosting London based business websites? I've written about it and shown it helps the performance of a website and SEO.
Many people search online for answers about if I switch my web host, will it affect my search engine ranking? – How to migrate web hosts without losing SEO? And even some want to know the Ultimate Checklist When Switching Hosting For SEO and there is an excellent article by Ignite Visibility at https://ignitevisibility.com/ultimate-checklist-when-switching-hosting-for-seo/
The report by Moz on Does Changing Hosting Provider Affect SEO gives a comprehensive answer. However, nothing helps to justify that changing the web hosting can do not harm if the website migrated the right way leaving now damage and downtime.
At ClickDo we've moved hundreds of websites to our sister company and UK's best web hosting services provider SeekaHost. We have never encountered any adverse effects on SEO and 100% of websites we moved to London dedicated hosting servers only improved SEO due to the increased performance of the business websites.
There is another article by SEO Mark about Does Web Hosting Affect SEO, and it also shows how and what to keep in mind when switching your host. SEO Mark is a good SEO we see popping up on Google and believes he knows what he is talking about.
If you are still considering and have questions about if I change my website will I lose my google ranking, you can ask on SeekaHost live chat support or open a ticket at UK WordPress support services by creating a free account.
You can change web hosting and keep the domain name with the same registrar or even move the domain name as well to SeekaHost if you want. It will all be done smoothly and not impact your SEO ranks.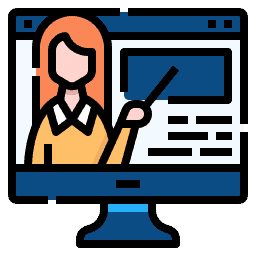 One of the other questions people ask from us does change IP address affect SEO, and the answer is no, and we change IP address daily for hundreds of WordPress websites that hosts on our cheap PBN hosting packages. If you want to know what are PBN, read the PBN hosting review page to get more information about it.
If you want to learn how to migrate a website from one server to another, there are many tutorials on the YouTube, and this article by WP beginner on how to Move WordPress to a New Host or Server will give you in-depth tips.
Read Step-by-Step Guide to Migrate Your WordPress Site to a New Host by WP Explorer article at https://www.wpexplorer.com/migrating-wordpress-website/.
Hope you got some ideas now about moving your websites from one host to another hosting provider.
With that being said, if you are looking for a great web hosting to host your UK business website, you can check our business packages and we do the free migrations and assure you 100% SEO to be the same.
Also, we give free access to the online training course for anyone who switches to SeekaHost with annual hosting plans.
Finally, I must say, changing the host will not impact your SEO ranks as long as the move is done right by experts. And changing web hosting service providers should not be a tidies task for you.
Ask us via a call how to transfer web hosting from one company to another or how to transfer a website to a new owner and we can explain to you. For how to copy a WordPress site from one domain to another Gowdham can explain to you over a Skype call.
Author Profile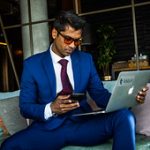 Founder & CEO SeekaHost™ helping 100 million people get online with the most affordable domain names and web hosting services. Featured on Forbes, Entrepreneur, Reader Digest and many more publications.