Top 10 Business Bloggers in the UK to follow for Business Advice in 2020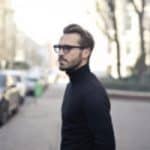 There are many good business bloggers in the UK and most of them started with a blog and grew them to create them to success.
The SeekaHost Founder and CEO Fernando Raymond started his first blog back in 2013 by learning how to start a Blog and then grew it to a business blog that got him started with the leading digital marketing agency ClickDo and then invests in SeekaHost web hosting services.
The best business blogs in the UK are definitely there to help you uncover the best information and advice that's valuable for your business.
When you are looking for inspiration for your business, it sure pays to seek information from those with relevant experience, who can pass on vital business knowledge to you. Whether you're running your own business, or in a management role, or perhaps working in a marketing department, the following best business Bloggers in the UK will be helpful to your business.
We've taken the time to hand-pick 10 of UK's best business bloggers in 2020 and their blogs to make your search for business information and advice easier.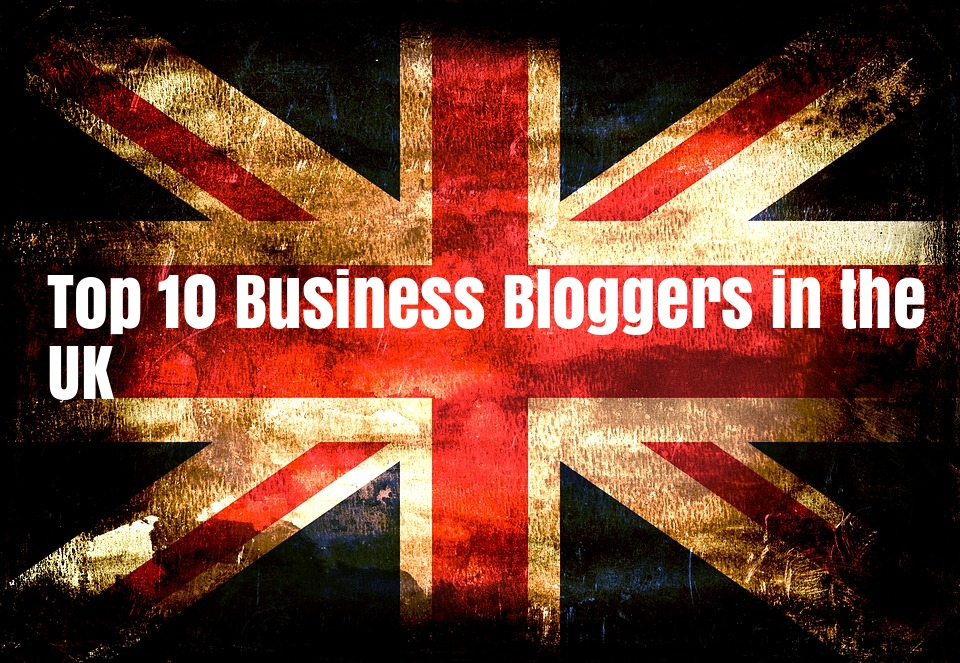 Top 10 Business Bloggers in the UK
The following bloggers are chosen based on certain criteria, such as those that keep their content updated and engaging, with social proof and track record of performance! Kindly note that all pictures used are from public domains, any copyright issue reported will get immediate removal.
1. James Murray
James Murray is a top business blogger from the UK, founder and editor-in-chief of BusinessGreen, having led the editorial coverage for the past decade.
He started BusinessGreen in 2007 and has overseen the website's expansion and development of BusinessGreen's commercial offering since then. With background in journalism, his comments is widely known on the green economy, clean technology, and the climate crisis.
BusinessGreen covers how to plan and undertake successful green initiatives that cut costs and enhance the brand values of organisations. And as the UK's leading source of information for the green economy, it delivers the latest news and analysis on green business and environmental issues.
Blog & Social Stats
Blog: https://www.businessgreen.com/
Twitter: 60.4k Followers
Facebook: 3.7k Likes
2. Derin Cag
Derin Cag is a top UK business expert and founder of Richtopia, which claims such notable audience including Richard Branson, Elif Şafak, Paulo Coelho, Guy Kawasaki, Brian Tracey, and many more.
Richtopia launched in 2014 has featured across various media outlets including Forbes, HBR (Harvard), Fortune, CNBC, and CNN to name a few.
Derin Cag is the co-founder of Marketing Runners and Blockchain Age, and he is a renown growth hacker, and author of several e-books. Also, he is a guest lecturer at INSEEC Group / University of Monaco.
Blog & Social Stats
Blog: https://richtopia.com/
Twitter: 65.5k Followers
Instagram: 10.2k Followers
Facebook: 6.7k Likes
3. Sarah Arrow
Sarah Arrow is a top business blogger and successful digital marketing consultant, with a huge loyal following in the UK.
She successfully raised the profile of her business without ramming sales pitches down her audience's throat. And perhaps, she is among minority of women who would not only show but prove the potential of blogging for business.
Her blog Birds on the blog, came about from Women chatting whilst at work and not talking about kids, or cooking but only business.
Blog & Social Stats
Blog: https://birdsontheblog.co.uk/
Facebook: 2k Likes
4. Julia Chanteray
Julia Chanteray runs a small advisory business, based in Brighton, working with clients all over the UK, and internationally, as a business advisor.
Her works concentrate on businesses with less than 30 employees, and even those with just one or two workers. These sort of small businesses are the ones that she can give the biggest boost.
And she blogs at The JOY of Business, where she also help people to get the right strategy to build a successful business and support them to put that strategy into action.
Blog & Social Stats
Blog: https://www.thejoyofbusiness.co.uk/
Twitter: 4.3k Followers
5. Russell Bowyer
Russell Bowyer's In Business Blog is one of the most authoritative sources for business information available for UK entrepreneurs.
The blog also feature an active platform on which the audience can share ideas on business and issues affecting their businesses.
Besides providing general advice to businesses, the added space for followers to share business ideas, makes it a great platform for entrepreneurs.
Blog & Social Stats
Blog: https://in-business.org.uk/
Twitter: 6.8k Followers
6. Neil Usher
Neil Usher is behind the popular UK business blog, Workessence, which covers in-depth articles about the world of business and general work ethics from different perspectives.
The blog is active since October 2011, as a business advisory, focusing on people-centered workplace and change.
Neil is a property and workplace professional with 27 years' global experience in the mix of media (music, film and broadcasting), consulting, technology, and engineering sectors.
Blog & Social Stats
Blog: http://workessence.com/
Twitter: 4.9k Followers
7. Erika Watson
Erika Watson is top UK business expert and runs Prowess, which is a blog for women who're starting or growing a business or social enterprise and those who support women.
Prowess provides quality business information, and tools for the local women's networks and businesses.
If you are a woman and need resourceful articles to help your business to flourish, then Prowess is the place to go.
Blog & Social Stats
Blog: https://www.prowess.org.uk/
Twitter: 6.8k Followers
8. Joanne Dewberry
Joanne Dewberry is a popular UK Business Blogger, with her blog covering social media marketing, how to craft a successful business, and women in business.
She started first business, Charlie Moo's back in 2008, which specializes in Handmade Fabric Party Bags, wooden and traditional fillers.
In 2010 she began to add a range of new Moo branded products including wrapping paper and cake toppers. While on her blog, she works with business brands, both small businesses in a variety of creative ways to grow their businesses.
Blog & Social Stats
Blog: https://joannedewberry.co.uk/
Facebook: 3.1k Likes
9. Helen Lindop
Helen Lindop is behind the blog Business plus baby, which help parents to spend more time with their kids, and still do work they love and make good money at the same time.
She covers all the information you needed to start a business from home, especially to help other mums like herself.
The blog includes information on online business like internet marketing and running an e-commerce business without spending a fortune. It focuses more on building a solid, and long-term business model for better financial future.
Blog & Social Stats
Blog: https://businessplusbaby.com/
Facebook: 1k Likes
10. James White
James White is one of the UK's leading Prospect Conversion Expert and has helped several small businesses meet sales success.
He knows exactly what it takes to meet business success, having worked for over 20 years as a sales and marketing expert, including managing an online software business.
His career as a Sales and Marketing Director span some large computer networking firms, like 3Com, where he built relationships and delivered results with a multi-million pound budget.
Blog & Social Stats
Blog: https://www.jameswhite.business/
Twitter: 1.3k Followers
Now you know the top UK business bloggers and it's time for you to start a blog that matters.
Starting a blog on WordPress is one of the easiest and fastest ways to get online and build a business blog.
With a business blog, you can earn money online and that's taught the Blogging Blueprint course created by Fernando at SeekaHost University.
You can start a Blog on WordPress using the best Blog Hosting Control Panel at www.seekahost.org
Author Profile
Guest Blogger & Outreach Expert - Interested in Writing Blogs, Articles in Business Niche | News Journalist By Profession in the United Kingdom