Top 10 Lifestyle Bloggers in the UK You Should follow in 2020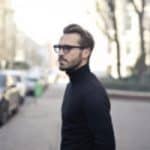 Those with eye for beautiful things in the United Kingdom, will most definitely appreciate this list of Top 10 Lifestyle Bloggers in the UK!
Lifestyle bloggers inspire by sharing a range of topics, including travel, family, home, food, fashion, and beauty. They inspire through interests and their everyday lives, which appeal to diverse audiences, who perceive their ideas as relatable and genuine.
The top lifestyle bloggers command a whole lots of influence, and so have become a central part of influencer marketing campaigns for many brands.
Here, we've compiled a credible list of the 10 most influential lifestyle bloggers in the UK that you should follow in 2020!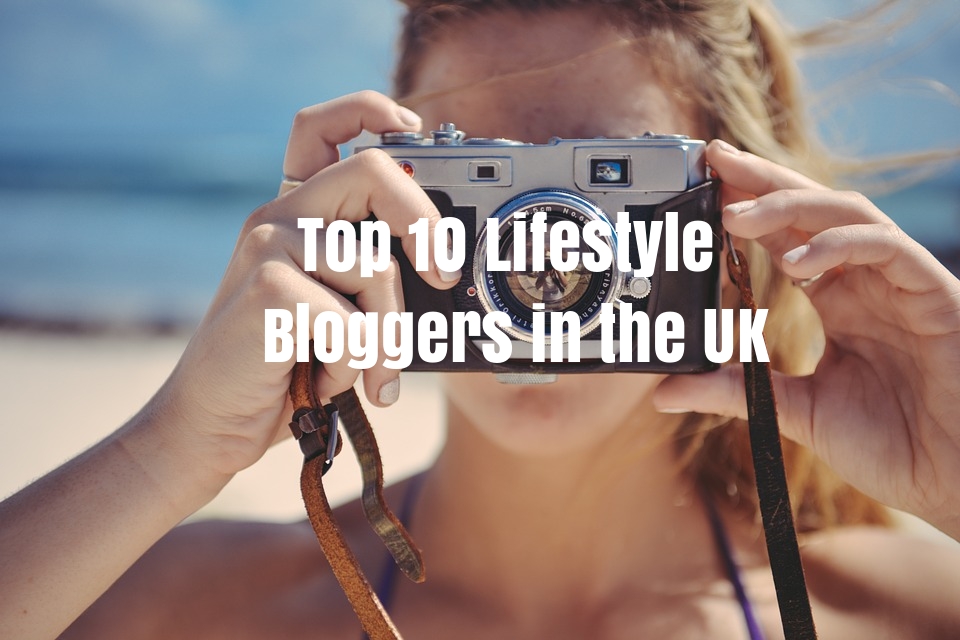 Top 10 Lifestyle Bloggers in the UK
It is pretty difficult to decide who to follow among the growing list of lifestyle bloggers, so we've handpicked the most credible and influential in the UK for you to follow in 2020! Kindly note that all pictures used are from public domains, any copyright issue reported will get immediate removal.
1. Simon Duffy
Simon Duffy is behind the hugely popular lifestyle blog Ape to Gentleman which tends to help men carry on with the evolutionary process, moving from apes to suave gentlemen.
The blog mainly feature posts on fashion, reviews, and grooming, along with select interviews, and competitions. In his word, Ape to Gentleman, is the online evolution of a traditional men's magazine, dedicated to timeless yet contemporary style, intelligent living, and value.
Simon has partnered with several leading international brands in their various marketing campaigns, as well.
Blog & Social Stats
Blog: https://www.apetogentleman.com/
Twitter: 13.4k Followers
Instagram: 33.3k Followers
Facebook: 16.9k Likes
2. Amber McNaught
Amber McNaught is from Scotland and through a lot of hard work, she took to full-time blogging.
Her blog Forever Amber is a lifestyle blog that covers topics ranging from fashion and beauty to travel, with specialties in beauty for pale skin and seasonal outfits.
The blog is among the top UK lifestyle blog featuring outfit posts, beauty product reviews , lifestyle advice and many more.
Blog & Social Stats
Blog: https://foreveramber.co.uk/
Twitter: 8.9k Followers
Instagram: 16.1k Followers
Facebook: 5.1k Likes
3. Di Coke
Di Coke is a hugely popular Lifestyle blogger in the UK, with her blog Superlucky.me haven won several awards.
The super uniqueness of the blog makes it appealing to anyone who loves to enter competitions, with latest fun promotions, advice and inspiration for would-be winners. Di Coke has also published 'the ultimate compers guide', SuperLucky Secrets, as both an ebook and paperback.
SuperLucky.me also features an invaluable segment for promoters, with steps on running competitions and fair prize draws.
Blog & Social Stats
Blog: https://superlucky.me/
Twitter: 15.9k Followers
Instagram: 4.8k Followers
Facebook: 11.3k Likes
4. John Robertson
John Robertson is a top UK Lifestyle blogger, with his blog The Everyday Man, covering UK Men's lifestyle, fashion and fitness routines.
The blog launched in 2012, and is now among the leading online men's lifestyle publications in the United Kingdom.
It focuses on all aspects of men's interests and lifestyle, including: travel, fashion, arts & culture, music, grooming, health and fitness.
Blog & Social Stats
Blog: https://theeverydayman.co.uk/
Twitter: 11.5k Followers
Instagram: 23.3k Followers
Facebook: 4k Likes
5. Amanda Cottingham
Amanda Cottingham is behind the blog, The Ana mum diary, which is a top ranking UK lifestyle blog.
The blog cover topics such as travel, design, food, fashion and of course, her lifestyles. Initially, the blog focused on documenting her personal life, but eventually it has evolved to cover so much more.
It serves as an outlet for Amanda's passions, where she showcase her best photography, and allow her readers in on some of her style secrets.
Blog & Social Stats
Blog: https://theanamumdiary.co.uk/
Twitter: 7.8k Followers
Instagram: 4.7k Followers
Facebook: 1.5k Likes
6. Ricky Willis
Ricky Willis is a popular lifestyle blogger, with his blog Skint Dad proffering solution to everyday life spending.
He was fed up with being skint and struggling to make ends meet, so in 2013 the husband and wife team Ricky & Naomi Willis launched Skint Dad to help others in the same boat.
If you're looking to cut back on your daily spending like food bill, and save for a rainy day, or finding inventive ways to rave up your income, Skint Dad has the answer!
Blog & Social Stats
Blog: https://skintdad.co.uk/
Twitter: 13.4k Followers
Instagram: 13.8k Followers
Facebook: 107k Likes
7. Lily Pebbles
Lily Pebbles is a hugely popular London-based content creator and Author of #TheFWord, also Co-host of the #AtHomeWith podcast. She started her blog in January 2010 when she was studying Marketing, Advertising and PR in the university.
She was encouraged by her lecturer to start the blog, and was excited to give it a go herself.
The blog is more about everything and anything about lifestyle, and for over seven years now, she spent time posting mostly about beauty; it's a hub for all things lifestyle.
Blog & Social Stats
Blog: https://www.lilypebbles.co.uk/
Twitter: 246k Followers
Instagram: 432k Followers
Facebook: 117k Likes
8. Olivia Purvis
Olivia Purvis runs the popular lifestyle blog, What Olivia Did which covers beauty, music, cooking and current trends, as well as her ramblings and adventures.
She started her blog in 2010 after realizing that Blogger was the only site allowed on the school computers, What Olivia Did has grown into an outlet for everything from her personal style, travel, food, music and beauty, as well as interviews with inspiring women.
Olivia also runs an online platform called The Insecure Girls' Club, which acts as a space for women to network to embrace their vulnerabilities and empower themselves.
Blog & Social Stats
Blog: https://whatoliviadid.com/
Twitter: 48.1k Followers
Instagram: 185k Followers
Facebook: 17.2k Likes
9. Emma Campbell
Emma Campbell is behind the hugely popular Powder Rooms (formerly What Emma Did blog), which has become one of UK's leading lifestyle, wellness, fashion, beauty and self-care online hub.
The blog covers topics that relate to ladies all around the world, with Emma Campbell herself, a Makeup Artist covering Manchester and Cheshire.
The long-running blog Whatemmadid.com, created back in January 2010, after celebrating 10 years online, was re-launched as Powder Rooms.
Blog & Social Stats
Blog: https://powderrooms.co.uk/
Facebook: 5.6k Likes
10. Gemma Seager
Gemma Seager launched her blog Lipstick, Lettuce & Lycra in 2012, at the age of 33 to chart how she got in shape and taking up running.
In 2017 she merged the blog with her existing award-winning vintage fashion blog, Retro Chick, to create a whole new place that reflects her new inspirations.
Lipstick, Lettuce & Lycra is more about finding balance, and moderation in things, by learning to love yourself and not giving a stuff what you look like, then putting on red lipstick and heading out for cocktails.
Blog & Social Stats
Blog: https://www.lipsticklettucelycra.co.uk/
Twitter: 12.1k Followers
Instagram: 6.2k Followers
Facebook: 2k Likes
Author Profile
Guest Blogger & Outreach Expert - Interested in Writing Blogs, Articles in Business Niche | News Journalist By Profession in the United Kingdom