How to Start an Affiliate Blog with WordPress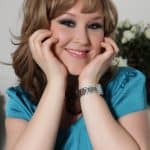 Did you know that you can make money with your WordPress blog? One of the most popular ways to do it is through affiliate marketing.
This article will show you a step-by-step guide to create a formidable affiliate blog with WordPress. Let's start!
What is Affiliate Marketing?
It's a way to earn profit by promoting products or services on your blog. You place an affiliate link of a specific product in your post and earn a commission if your visitors click on it and buy the product.
The commission is usually paid in one of two ways: either a percentage of the sale or a flat rate. For example, Beaver Builder offers a 25% commission on all sales, while Hubspot offers flat commission rates ranging from $250 to $1000 depending on the product tier.
Right now, you might wonder what makes affiliate marketing so popular. Well, not only is it easy to start, but it's also a good source of passive income.
However, it doesn't mean you'll start earning overnight with this method. You should put a lot of work and persistence in order to succeed. First things first, you need a blog with a lot of traffic.
How to Create an Affiliate Blog with WordPress?
Excited to start your affiliate blog? Check out the steps below, and you'll understand exactly how to do it!
1. Pick a Niche
Picking a niche will help your target audience stick with your blog – especially if you provide content that caters to their needs.
The first thing you should do is understand your audience. Make sure the content fits their interests. For example, if you own a web development blog, it's reasonable to promote a web hosting provider in your content.
When targeting a niche, try to provide a solution through content. For instance, choose a topic where you're able to solve an issue using the product you promote.
Once you've decided to target a niche, pick a blog name that would reflect it. For this task, you might want to use a name generator like Nameboy – check out this guide to see the list of best blog name generators out there.

2. Find the Right Affiliate Programs
Now, you should pick an affiliate program related to your niche. Put a lot of thought into it since it'll determine how much you'll earn.
Let's try and see your audience's perspective. If your post promotes a low-quality product, what would happen? Obviously, your blog would be unreliable.
That's why it's better to promote products you've personally tried. So, you can give an objective review – which your audience will appreciate.
Another thing to mention is how the product fits in your content. If it doesn't align with your blog's theme, don't pick it. After all, your visitors won't purchase an irrelevant product.
There are plenty of affiliate programs you can sign up for. As a starter, check out the Amazon Affiliate Program. It provides over a million products for you to promote.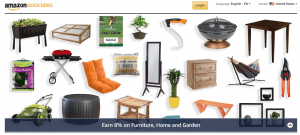 3. Purchase Hosting and a Domain Name
To install your WordPress blog, you need to purchase web hosting and a domain name. Web hosting is where all your site's data is stored, while the domain name is your site's address.
Choosing a reliable web hosting provider is essential since it will affect your site's performance. Here are some factors you should check out:
Type of hosting – there are many types of hosting available, such as shared hosting, VPS hosting, and dedicated hosting. Pick one based on your site's needs.
Server speed – your site can load faster if the provider has features like SSD storage and supports CDN (Content Delivery Network).
Security features – make sure your site is well-secured with an SSL certificate and DDoS
Uptime rate – to avoid downtime, pick the one that offers over 9% uptime.
Customer support – check out the hosting provider's reviews to see if the customer support is reliable (whether by live chat, email, or 24/7 phone support).
Furthermore, many hosting providers also offer free domain name registration. So, you can pick your blog's address right away.
4. Install Affiliate Marketing Plugin
Once you've installed WordPress, you can start adding themes and plugins to your blog. Since you're creating an affiliate blog, you need an affiliate marketing plugin.
To help you choose the right one, we'll show you some excellent affiliate marketing plugins below:
ThirstyAffiliates – makes it easier to insert affiliate links into posts. This plugin is free to use, but if you want to get features like an affiliate links scheduler and advanced statistics reports, you can purchase the pro version, which starts at $49/year.
URL Shortener Pro – allows you to shorten your affiliate links, so it'll be easier to share. You can download this plugin for free, but purchasing the pro version (which starts from $29/year) will get you features like advanced stats.
5. Publish High-Quality Content
Always provide helpful content to your visitors. Offer new insights they won't see on other blogs. Regardless, the objective remains simple – you should give them a reason to click on your affiliate link.
For example, if you're helping your audience learn how to set up the perfect look for their website, you can recommend premium website themes. Put links from themes affiliate programs, such as Themify and MyThemeShop.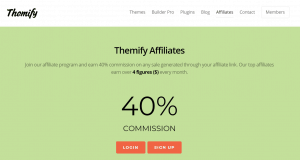 Let's take another example. When you're reviewing the list of best web hosting providers, you can put links from some web hosting affiliate programs. However, keep in mind that you should always be objective; otherwise, your blog will lose credibility.
Don't forget to tell the audience that you place affiliate links in your content. That way, they'll know that you'll earn a profit once they click on the link and make a purchase. It's required by FTC (Federal Trade Commission) – which is mandatory if your visitors are from the USA.
Conclusion
If you want to earn money from your blog, you can try affiliate marketing. In this article, you've learned how affiliate marketing works. We've also shown a step-by-step guide to create an affiliate blog, here's a quick recap:
Pick a niche – choose your blog's theme and make sure it fits the target audience's interest.
Find the right affiliate programs – pick an affiliate program related to your niche
Purchase hosting and a domain name – choose a reliable hosting provider and register a domain name to install your WordPress blog.
Install affiliate marketing plugins – use an affiliate marketing plugin to help you manage affiliate links in your content.
Publish high-quality content – create engaging content while giving the audience a reason to click on your affiliate links. Also, don't forget to be transparent and let your audience know where you're earning a profit.
That's it! Good luck with starting your affiliate blog!
Also, learn how to start a WordPress Blog.
Author Profile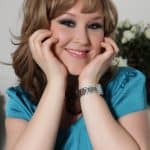 Blogger and Educator by Passion | Senior Online Media & PR Strategist at ClickDo Ltd. | Contributor to many Business Blogs in the United Kingdom | Fascinated to Write Blogs in News & Education I have completed a journalism summer course at the London School of Journalism and manage various blogs.