Why SeekaHost is the perfect starting point for an online business from home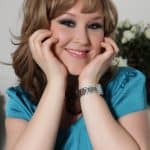 Have you been thinking about launching your own blog or website, but haven't really dared to get started?
Are you worried that it is too hard or expensive?
Come to our SeekaHost website where you'll find a wealth of information and tips from how to register your ideal domain to find the best hosting package. Jump on the bandwagon of the digital economy now, before it's too late. Share your ideas, talents, services or products via multiple channels and grow your brand, content, and business.
What's special about SeekaHost?
With the help of Fernando, CEO of ClickDo and Founder of SeekaHost, I started my own blog and part-time business as a web content writer. He knows about everything relevant such as how to set up a blog and manage it, digital marketing techniques, SEO and content writing/copywriting, which is why he delivers easy, fast and reliable web hosting with SeekaHost.
I use SeekaHost to host my blogs and have managed to grow and monetize them.
So, how can you start a side hustle with SeekaHost?
1. Register your domain (see video below) and get web hosting from SeekaHost – the first year is discounted for start-ups and beginner, so get in there!
2. Through the tutorials and guidance of ClickDo, you can set up your own blogs, design them and start writing. Check the amazing training courses ClickDo offers and see mine for SEO-friendly content writing.
3. When you're ready to introduce your blog or website to the world, learn about Facebook Remarketing and using other social media platforms like Twitter, LinkedIn, and Instagram and to promote your brand.
4. If you need more help, feel free to get in touch with SeekaHost's tech support or Fernando. ClickDo can also offer you some great support with their services like web design.
How can you monetize your blog or website?
Depending on the nature of your blog or website, there are many different ways of making money online. You can create passive incomes from
1. Blogging, web content writing, editing, and digital marketing.
2. Freelancing for other business owners by providing services to them.
3. Affiliate marketing or creating online courses, e-books and so forth are also options to generate a passive income.
As you can see there are so many ways and options to start a side hustle from the comfort of your own home – all you need is a computer or even a smartphone as you can see in our recent article here: https://www.thewidestweb.co.uk/how-to-make-money-online/
If you're looking for more in-depth information to make money online and the skills that are required nowadays to do so, have a look at our guide: https://www.clickdo.co.uk/make-money-online/
Why you should give it a go!
Even if you're on a budget, domain registration and web hosting with SeekaHost are very affordable. You can also receive discounted access to ClickDo training courses and consultations if you choose SeekaHost as your #1 web host.
The digital presence or products you create and build will certainly deliver you a return in the future. And the beauty of it all is that you're doing something you enjoy from the comfort of your home or even while traveling! See how I made it happen last summer: https://medium.com/@manuw1982/my-digitally-inspired-nomadic-summer-baae4428bc4c
Live your dream and kick-start your online side hustle with SeekaHost.
Author Profile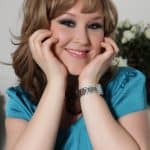 Blogger and Educator by Passion | Senior Online Media & PR Strategist at ClickDo Ltd. | Contributor to many Business Blogs in the United Kingdom | Fascinated to Write Blogs in News & Education I have completed a journalism summer course at the London School of Journalism and manage various blogs.