Dedicated Server Hosting: 7 Benefits of Choosing A Dedicated Server for Business Website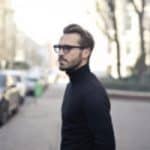 Businesses opt for a dedicated server to have full control over the server and be able to choose components such as operating system and hardware.
And many web hosting providers, like SeekaHost have started offering a dedicated server hosting such as their London dedicated server hosting that also offer benefits of local SEO for UK businesses.
While the most common hosting option is the shared hosting, whereby a single server's resources is shared by a number of websites. But such scenarios is often fraught with risks in the form of slow website loading, and security issues. So, any company that is looking for more power and control will have to go for a dedicated server hosting.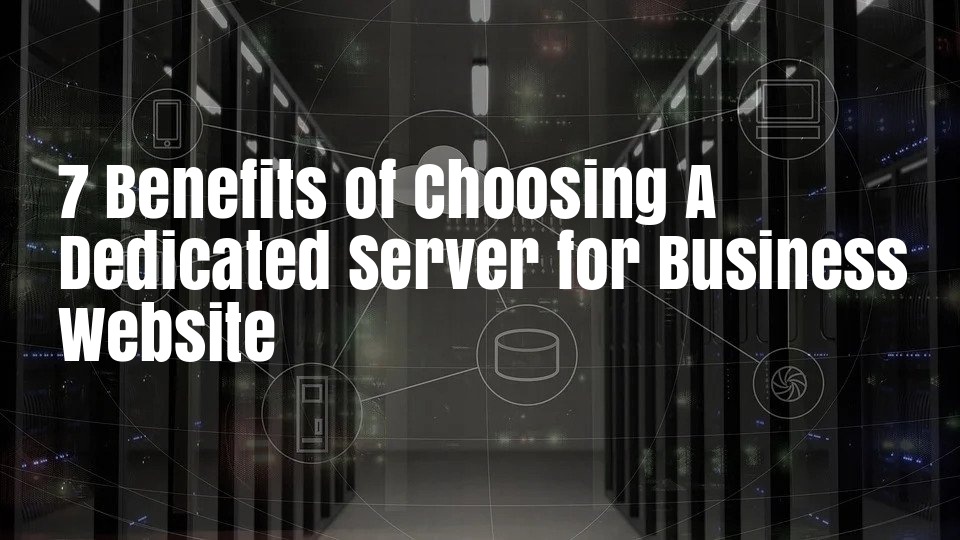 In this article, you'll learn the 7 Benefits of Choosing A Dedicated Server for Business Website!
7 Benefits of Choosing A Dedicated Server for Business Website
There are several benefits of using a dedicated server, but we've broken down the major 7 on this post lists, as follows!
1. Flexibility
Running on a dedicated server allows full flexibility for customizing the server to your unique needs for RAM, CPU, disk space and software.
A dedicated server also allows businesses to have a customizable server environment that fits all their needs. They can even choose the platform or software that really meets their need, thus affording them more control on how their dedicated server is configured.
That's a huge advantage for going for dedicated hosting as it allows for greater control over the server and hosting, which is because you can manage the configuration of the server.
2. Reliability & Performance
Choosing a dedicated server hosting guarantees maximum uptime for your business website. For such business website requirements as high traffic, a dedicated server offers more stability and reliability than shared hosting plans.
Shared hosting is often saddled with reliability issues, but dedicated servers can give that maximum reliability.
This is especially so because you don't need to worry about other websites sharing your bandwidth. It also ensures that server crashes are more unlikely and allows your business website to withstand large volumes of traffic.
3. Unique IP Address
A dedicated server comes with its own unique IP address, which means that you don't have to worry about the actions of other websites potentially resulting in the blacklisting of your IP address.
As each server has its own unique IP address; this is especially important if you're a large e-commerce site that requires SSL for credit card processing, as it ensures maximum trust.
So this means no more sharing of IP address with multiple websites, as is the case with shared hosting, where any of your neighbors may be a spam site, which could mean getting your websites' ranking pushed down.
4. Top-notch Security and Power
A dedicated server helps to beef up your business' websites security. Furthermore, as dedicated servers are PCI DSS (Payment Card Industry Data Security Standard) compliant, which is an important requirement for companies that accept card payments.
Also, you can have total control of your firewall settings, which helps to boost security and safety standards without impacting on the website performance.
With a dedicated server, bad scripts running on other websites or spikes in bandwidth usage would not slow your own server down. And you are sure that you aren't sharing space with any malicious website or a potential spammer.
5. Reduction in overheads for Server Equipment
With a dedicated server, even if you don't necessarily have the time or resources required to manage it yourself, there won't be issues as it is fully managed.
Therefore, using a dedicated server hosting can be a low-cost way of gaining access to resources without shouldering the cost of building and maintaining that equipment which in turn, helps to increase your return on investment.
These benefits, if compared to a shared hosting plan, you will be 100% certain that a dedicated server solution will always have access to the specific set of hardware resources your business needs and a guaranteed level of service performance for your customers.
6. Scalability
A Dedicated server hosting allows you to manage the system configurations, which means that you can upgrade your server space as your business grows, without needing to migrate to a new server or host.
Again, when you go for a dedicated server hosting, you get the full resources of a single server. So, you don't need to worry about clogging up of the server's CPU and RAM.
For businesses requiring more security, storage and IT support, they'll need a power-packed Dedicated server hosting to support all these needs. And choosing a quality service provider for the same is also very important, not only does the business get a higher level of support but also in many cases, they can offer a better overall return on investment.
7. And It's All Yours!
With a dedicated server you have full control over the server environment to customize RAM, CPU, disk space, and software according to your needs. You can also change your operating system and platform which may come handy in managing different projects.
Dedicated hosting provider, like SeekaHost, handles the cost of building and maintaining the server equipment, thereby reducing the overhead for any business purchasing server space, and improves their return on investment.
These benefits and more come at a cost, which makes dedicated hosting far more expensive in comparison to shared hosting. But business websites that deal with lots of traffic, or need strict security, and customization requirements may find that a dedicated server hosting is truly the best option.
Conclusion
The benefits highlighted above make choosing a dedicated server hosting a great option for a business website. As the enhanced security and reliability that it provides optimized performance levels means that your website load time is as fast as possible to ensure your customer's satisfaction.
Are you looking for managed Dedicated Servers in London? SeekaHost offers the best service in that vertical, and as the leading London web hosting company, we provide high performance Dedicated Server Hosting in London that is managed 24/7 by experts. You can have your servers managed by us as well as have full control or manage it yourself, the choice is yours to make.
Author Profile
Guest Blogger & Outreach Expert - Interested in Writing Blogs, Articles in Business Niche | News Journalist By Profession in the United Kingdom