How Web Hosting Servers Helps SEO Boost For Local Business Sites?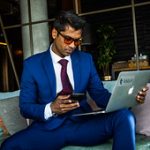 Are you interested to know how to get your London based business rank higher up on Google? – If the answer is YES, I want to share with you some case studies and two client websites that moved to the first page after hosting with SeekaHost London based dedicated hosting server.
Let me know first expose the websites for you as a client is one of our great clients at our sister company ClickDo. https://www.snappyrubbishremovals.co.uk/ and another one is https://www.expresswasteremovals.co.uk/ which are both in the rubbish removal industry in London. Which is a very competitive niche and ranking for "rubbish removal london" is anyone who operates in that industry wants to achieve.
If you got to Google and search for "rubbish removal london" you can see both sites popping up on the first page of Google and should be climbing higher and higher till the top.
So you saw how both sites were ranking on the first page of Google.
After a lot of thinking and me convincing the SEO advantages, clients decided to move to the London server hosting. And here they are ranking nicely on the first page of Google.

You can read more about hosting you London based websites and another case study at How Angel Orthodontics Reached to Top of Google for "Orthodontist London" more
So how can London web host help SEO?
It's the closest proximity and performance that help the budge.
For a London based local business, it's that their customers are also based in London if they offer a service like rubbish removal, cleaning services (We've hosted https://www.end-of-tenancy-london.co.uk/ and it ranks for "end of tenancy cleaning" on the first page of Google, which is uber competitive keyword.) and anything in similar.
And if I tell another site is, https://www.expertpayrollservices.co.uk/ which ranks for "payroll services" and "payroll services london"
Let me share a review from Sinu and if you listen till the end he explains about SeekaHost:
Hosting your business website that is a London based business on a London based dedicated server is a micro factor that can support SEO, and if you to really score in SEO and win when going after competitive keywords this helps.
So think about it, should you invest in a London web hosting to host your business website to boost SEO? – If the answer is yes, we are proving you with London server hosting for less than £12 per month which is just £139 per year.
You can pay monthly or annually.

And it comes with managed WordPress options to host your business sites.
At SeekaHost, we do not BS you saying buy an SEO package for a few pounds like another web hosting company. Instead, we give you access to the online SEO training course and for all our London web hosting packages, we give you the access to the Local SEO blueprint so you know how SEO works.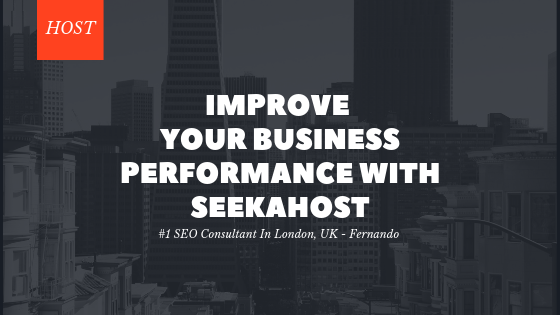 If you have any more questions ask us to live or email to me directly to know everything about London server hosting before buying from us.

Author Profile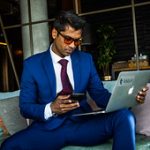 Founder & CEO SeekaHost™ helping 100 million people get online with the most affordable domain names and web hosting services. Featured on Forbes, Entrepreneur, Reader Digest and many more publications.