The 5 Best Website Speed Test Tool: Analysis and Their Features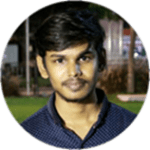 Do you want to test your website speed performance? If you are looking for the best website speed test tools, then read this article.
In this article, I have shared some of the top free & paid website speed test tools. These tools would not only help you identify the speed of your website, but will also suggest the best ways to improve the site speed.
If you search, you will find tools for which you have to pay, but in this, I have included free alternatives also.
You no longer have to contemplate getting these tools, as I have made the list of the 7 best tools to monitor and analyze website performance.
SEO of your site is hugely impacted by slow server response time. With these website speed monitoring tools, you can improve server response time.
1. Pingdom
Pingdom offers a 30-day free trial to get insights into website performance monitoring. Get synthetic and real user monitoring and outperform your competitors. Whether you are a digital marketer, web hosting provider, or developer, you have all the tools to keep your site healthy.
Salient Features offered by Pingdom:
Monitor site speed and performance from over 100+ locations worldwide.
Get page speed analytics to troubleshoot faster and make your site speed fast.
You can test new user registrations, logins, checkouts, and even vulnerabilities.
Know how your site is performing with real user monitoring in real-time.
Check out user experience based on device, browser, and geographic location.
Compare website performance over a week, month, quarter, or even a year.
Enter site URL, and test page load time from any location.
Pingdom Pricing
Synthetic monitoring: Starting at $10/month
Real user monitoring: Starting at $10/month with up to 100,000 pageviews.
Google PageSpeed Insight
Google provides free to use PageSpeed insights tool to monitor and analyze your website. Simply enter the site URL and hit Analyze to improve your webpage speed on all devices.
Salient Features offered by Google PageSpeed Insight:
The PageSpeed score helps you analyze with recommended suggestions.
Improve the speed of your browsing with Google Public DNS.
Learn more about the protocols & standards to make the site page load faster.
Optimize your website with the open-source PageSpeed modules.
Google's infrastructure helps you boost your site's speed with open-source libraries.
Learn about performance metrics like first contentful paint, first CPU idle, and more.
Google PageSpeed Insight Pricing
2. WebPage Test
WebPage Test is an open-source website performance platform to measure performance metrics in real-time. It could test millions of sites per day with simple or advanced testing.
Salient Features offered by Webpage Test:
Compare multiple URLs with each other visually
Select test configuration settings like Desktop, Mobile 3G, Mobile 4G, and more.
Test user's real experience by filtering global locations, modern devices, and the latest browser versions.
Get analytical data of your webpage with metrics like DNS, TCP, TLS, and more.
Advanced testing can be enabled or disabled like JavaScript, SSL certificate caches, HTML, CSS, etc.
WebPage Test Pricing
3. Site24x7
If you are looking for an all-in-one monitoring solution, then check out this website speed test tool. The Site24x7 tool offers tools to monitor website, server, cloud, network, application, and real-user. There's a 30-day free trial, after that, you have to purchase its subscription.
Salient Features offered by Site24x7:
Using 100+ global locations, you can monitor the performance of DNS, HTTPS, FTP server, SMTP server, POP server, and more.
Monitor server performance Windows, Linux, more, and identify issues that are caused.
Synthetic monitoring allows you to optimize login forms, shopping carts, and more.
Monitor app components like Java, PHP, and more that might cause errors. Also, monitor network devices like routers and switches.
Cloud monitoring allows you to monitor Azure, Google, and more cloud services.
With real-user monitoring, you can analyze and segment performance by browser, GEO, and more.
Site24x7 Pricing
Starter: $9/mo
Pro: $35/mo
Classic: $89/mo
Enterprise: $449/mo
The forever-free plan allows you to monitor 5 websites/servers.
4. GTmetrix
Analyze website speed, analytics, optimization, and more with GTMetrix. It is powered by Lighthouse and helps you identify the root cause of website speed slowing down. You can test your site performance by choosing different countries, browsers, connection speeds, and more.
Salient Features offered by GTmetrix:
Get summary report breakdown with Lighthouse metrics, and various analysis options.
You can track your webpage performance by scheduling it.
When an error occurs, or the site underperforms, you will be notified.
Test your page load time on multiple devices like iPhones, iPads, and more.
Check page speed in 32 different locations to ensure optimum loading speed for visitors worldwide.
GTmetrix Pricing

Basic: Free
Solo: $10/mo
Starter: $20/mo
Growth: $40/mo
5. Uptime
With Uptime, you can test the website speed at one click by selecting a location and entering the website URL. You can monitor your entire domain with multiple web pages, and more. If you want to check your site's server response time from different locations around the world.
Salient Features offered by Uptime:
Monitor website uptime from over 30 different locations, It helps you find the root cause to prevent uncertainties.
In under a minute, you can gain insights into your page speed and analyze the performance.
Get alerts when a transaction fails on your site with visitor interaction simulation.
With real user monitoring, you can provide a seamless experience.
Share the reports with historical data, average response time, and more.
Check domain blacklisting and malware databases.
Uptime Pricing
Basic: $16/mo
Superior: $50/mo
Business: $95/mo
Enterprise: Get the best quote
Conclusion
I hope the list of the 7 best website speed test tools will help you boost your site's SEO. With these site health monitoring tools, you can identify the root cause and rectify the errors.
Moreover, many of these tools are free to use, so you don't have to spend a penny on them.
Author Profile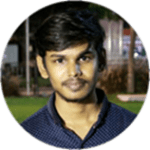 Technical Support Consultant at SeekaHost. Learning is an Attitude, Hope My Blogs Be One Among, You Assimilate.