9 Top UK Wellness Influencers Running a Healthy Online Business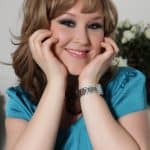 Influencers worldwide in various niches such as the health and wellness industry are accelerating the exponential growth of the influencer market, which is expected to reach $2.85 billion by 2025.
The wellness influencer industry appears to be doing better than ever, with 17% of businesses allocating at least half of their marketing spend to influencer marketing using top female influencers and male influencers for their branding campaigns.
What is a Wellness Influencer?
Influencers in health and wellness are crucial in motivating and advising people who wish to recover control over their physical, mental, and emotional well-being in a demanding, continuously evolving society. There may not be a better example than the COVID-19 pandemic, which inspired many individuals to evaluate their environments and lifestyles and rediscover a renewed respect for a healthy, balanced way of life.
We've put together a list of the most followed UK-based wellness influencers that help inspire their readership every day. We highlight their web presence including their blogging platforms, their social channels and how they utilize these as influencers.
The listed UK wellness influencers range from doctors to mental health specialists to reality stars, and they all serve as sources of inspiration for their fans. If you see yourself following in their footsteps by setting up a website with your domain name, then take note of how they work in the online world with their healthy online business.
1. Gemma Styles
Harry Styles, assuming you haven't been living under a rock, is one of the biggest performers on the globe, but Gemma Styles' Instagram profile is humble and grounded, making it a recommended follow for anyone trying to put their welfare first.
Check out the highlights from her "refill your cup" Instagram story if you're having a bad day. She has more than 8.8 million followers on her Instagram account.
Website: https://www.gemmastyles.com

Social Media:
Instagram: @gemmastyles
Followers: 8.8 million
Twitter: @GemmaAnneStyles
Followers: 3.9 million
2. Carly Rowena
Carly Rowena is your go-to Instagram fitness influencer since she works hard for all mothers. Carly has more than 4.5 million followers on her Instagram.
Carly frequently shares a range of at-home workouts and gym-friendly activities on her popular YouTube channel and Instagram page. Along with a ton of free content, Carly also offers several workout cards, and an e-book called the "Get Gorgeous Guide" for those who want to step up their game and feel the heat.
Fear not, as Carly also has a variety of pregnancy workout cards if you start the year expecting a little bundle of joy but are still eager to keep in shape.
Website: https://www.carlyrowena.com

Social Media:
Instagram: @carlyrowena
Followers: 4.5 million
Twitter: @CarlyRowena
Followers: 807
YouTube: Carly Rowena
Subscribers: 419K
3. Dr. Alex George
Like most of us, Dr. Alex George has experienced many setbacks since leaving the Love Island Villa. The frontline hero has grown to be one of the most well-known figures in mental health management and support, inspiring individuals throughout the UK to talk openly about their challenges and prioritize their mental health.
His Instagram is jam-packed with articles that can improve how you think about your mind and body and Dr. Alex has accumulated more than 1.9 million followers here with his engaging content.
Website: https://weareprescribd.com

Social Media:
Instagram: @dralexgeorge
Followers: 1.9 million
Twitter: @DrAlexGoerge1
Followers: 1000
YouTube: Dr. Alex George
Subscribers: 108K
4. Niomi Smart
Niomi Smart, a British vlogger, blogger, and internet personality, has a tremendously strong influence on social media these days. She makes excellent use of that popularity to inspire her fans.
Her content, which includes everything from fitness to skincare to beauty to food to positive thinking, might keep us occupied for the entire day (maybe while sitting beneath a tree on a gorgeous summer day). She is influencing more than 1.4 million followers on Instagram
Website: https://mysmartskin.co.uk/
Social Media:
Instagram: @niomismart
Followers: 1.4 million
Twitter: @niomismart
Followers: 509
YouTube: Niomi Smart
Subscribers: 1.52 million
5. Dr. Hazel Wallace
Dr. Hazel Wallace is a renowned British nutritionist as well as a writer. The famous book named 'Food Medic Books' is penned by her. Dr. Hazel Wallace was born on December 4, 1990, and brought up in London, United Kingdom.
She has been reported to have had a huge interest in medical education from her childhood. She completed her graduation from the University of South Wales. Hazel works for the health of females and writes columns for Psychologies magazine.
Website: https://thefoodmedic.co.uk/

Social Media:
Instagram: @thefoodmedic 
Followers: 585K
Twitter: @Thefoodmedic
Followers: 28.6K
6. Steph Elswood
English Influencer Steph Elswood is well-known for sharing pictures of nutritious foods, active lifestyles, and fitness on her profile. She grew up and was born in England.
She originally started sharing photographs of her working out on Instagram in June 2012. She dances and works as a personal trainer. She currently serves as an influencer and brand ambassador for a variety of businesses, including MyProtein and Puma Performance.
Website: https://www.sasstainable.co.uk

Instagram: @stephelswood
Followers: 242K
Twitter: @stephelswood
Followers: 11.5K
7. Faya Nilsson
Faya Nilsson is the founder of the Fitness On Toast website and a writer that specializes in fitness. It was created to provide recipes, nutrition facts, and exercise tips.
She was the subject of a May 2013 piece in Fabric Magazine. She was nominated Best Lifestyle Blogger at the UK Blog Awards by Cosmopolitan.
Website: http://fitnessontoast.com/

Social Media:
Instagram: @fitnessontoast
Followers: 122K
8. The Lean Machine
Closely associated personal trainers and nutritionists Leon Bustin and John Chapman use their online social media accounts on Instagram and YouTube to promote exercise and good health. Leaders in the fitness sector, the couple posts training videos to their joint Instagram account that can be done at home or in the gym. They also release workout videos and dietary guidance on their YouTube channel.
The two demonstrate that it is possible to have a healthy, active lifestyle while being a parent as a new dad. They offer their best advice on how to exercise whether you have a kid while traveling, on vacation, or even when taking a road trip around New Zealand.
Website: https://theleanmachines.com/

Social Media:
Instagram:@theleanmachinesofficial
Followers: 103K
Twitter: @TheLeanMachines
Followers: 34.7K
9. PMAC Fitness
Peter Mac, also known as PMAC Fitness, is a well-known celebrity personal trainer and a top Instagram influencer in the UK.
Peter earned his certification as a personal trainer in 2007 and has since amassed a very impressive clientele in the health and fitness sector. Peter is an expert in nutrition, boxing, spinning, body conditioning, and yoga.
Many renowned celebrities receive personal training from the London-based trainer. Clients include Giovanna Fletcher, Reggie Yates, Kimberley Walsh, Rochelle Humes, and her husband Marvin. Peter uses his widely followed Instagram account to encourage and motivate his fans. He frequently records his client's training sessions; thus, his feed is full of instructional workout videos. Peter regularly shares client progress images to show how effective his training programs are and to inspire others to keep going.
PMAC Fitness is more than just a well-known celebrity personal trainer; he shares his skills and knowledge by offering a variety of six-week programs on his website shop that each focus on a particular area, such as eating, abs, bum, running, and HIIT, and all at reasonable pricing.
Website: https://pmacfitness.com/

Social Media:
Instagram: @pmacfitness
Followers: 81.1K
If you don't have enough of wellness and healthy living yet, head over to our top fitness influencers list for more action or get started today with your very own wellness and health blog by purchasing a domain in your name.
Author Profile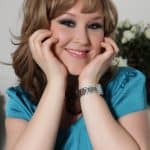 Blogger and Educator by Passion | Senior Online Media & PR Strategist at ClickDo Ltd. | Contributor to many Business Blogs in the United Kingdom | Fascinated to Write Blogs in News & Education I have completed a journalism summer course at the London School of Journalism and manage various blogs.