10 Tips for Running A Successful Startup Business in the UK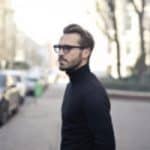 Starting up a business is hard work, and to succeed in it, is even harder; more so, when your business is in the UK!
Why? You may want to ask! The UK had over 300,000 failed startups in 2016 alone, with failure rates reaching as high as 49% in some areas, according to the Office for National Statistics (ONS). The number of UK startups death increased from 283,000 to 328,000 between 2015 and 2016, a rate of 11.6% compared with 10.5% death rate in 2015.
The statistics on its own didn't contain much details; to learn from the failure you'll need a deeper understanding. But the line between success and failure is often more blurred, as small businesses and startups in the UK need to make the right decisions from the outset.
If you're getting a new business off the ground it's important to know the right steps you need to take. In this post, you'll learn some of the key steps to consider for your startup success.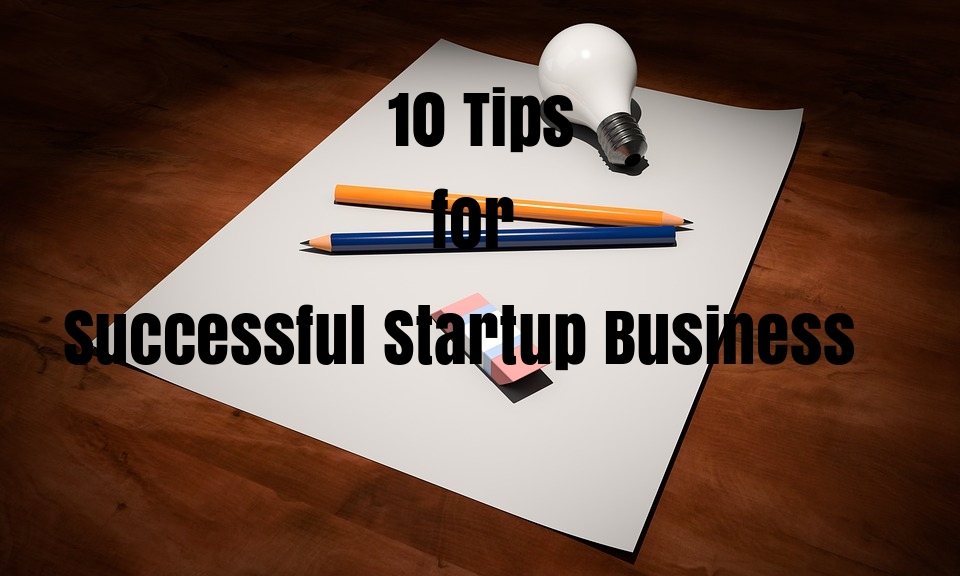 10 Tips for Running A Successful Startup Business
The tips cover business structure, formation, and launching, and given that getting a startup off the ground need several tactics, it will greatly benefit new entrepreneurs.
1. Developing Your Product/Service
This step is fundamental to your startup success, because a great product or service is what will decide the growth rate of your business.
You must make sure to test the products extensively before launching, and make sure that people actually have need of it and will value it at the given price.
And remember that your idea must not necessarily be new, as trying to sell a new product is an uphill task. As a pioneer is not always the best, you have to know your market and convince them on the need for your product.
But even if your idea is entirely new, you don't have to fret about it – just give it the right push – think on how you can make the people want it, by education them on the features or benefits.
2. Defining Your Business Structure
The success of any business often comes down to its structure, no matter how good are the product or services. So before you join UK's burgeoning ranks of entrepreneurs, you'll need to choose a befitting structure from either a sole trader, a traditional partnership, a limited company, or a limited liability partnership (LLP).
The last two offer greater personal protection but no option is an outright recommendation, it will hugely depend on your business settings and particular needs, so research the options to see what works best for your business.
In this regards, you may need to seek advice from experts like the Business Support Service, which is one such organisation with the right information on guidance for those starting up a business.
3. Business Name Registration
You need to get the right name for your business. Companies House will most definitely show you which names have already been taken, so you can now try to come up with a name that is available. And there are several websites that can help you in generating a business name based on keywords.
Getting the right name for your business can have a big effect its success, like choosing a name that is easy to remember, name that can easily be optimized to rank on search engines and a name that anyone can easily pronounce.
Additionally, this is the Internet age, so make sure the name you choose has all social media channels and the URL available for registration, especially .co.uk if you are targeting UK customers, this is very important for your online marketing campaigns.
4. Analyzing the Market
Getting started without analyzing the market is like jumping into the sea, without knowing the real dept or whether there are Crocodiles in it. Carry out as much research as possible on your choice market. Try to find more about the market, like areas such as the real level of demand, your competitors and the market size.
And just as you'll toe-dip before plunging into the sea, you should test your idea out first without risking everything. You can continue your regular job while you are still starting up. Only use your spare time to develop or carry out research on your business.
It is necessary to understand the market as it will be essential if you are seeking for funding and to keep track with your plans for growth.
5. Launching Your Business
The real launching of your business is where you decide whether you'll be starting at home or with an office, which is best for you.
While home is a lot cheaper, an office environment is far more professional and better for staffing/meeting clients.
You can also consider a Coworking space, which is great for startups and the pricing for serviced offices are very cost-effective.
6. Getting Your Business Online
Getting your business online should have normally been part of launching, but we believe it is worthy of having a separate heading as it is now a fundamental need for any startup to succeed.
And as a UK business you should understand why hosting your business website with a local web hosting company is mandatory.
Additionally, make sure you do your research by visiting your competitor's websites to get an idea of how to design your website. You can get a skilled website designer to help build your brand's online presence.
7. Marketing your Business
Again, you must not under-estimate the power of the Internet, no matter the nature of your business, the fact remains that your customers are online. So the first point of call is to invest in online marketing like PPC & Social media campaigns, to reach your target customers.
PPC (Pay Per Click) campaigns are now the standard of advertising in the digital space that most businesses find themselves today. You can hardly scroll the search engine results without seeing the powerful effects of PPC advertising.
Online advertising is cheaper, and allow businesses to scale up quickly and you can easily analyze it for success. So focus more on how to grow your business as soon as launching it.
8.Raising funds for your Business
Most UK business owners depend on personal financing for the funding of their businesses, but with good business credit, getting a business loan or securing large contract will become easy for you.
There are different funding options available, such as loans, grants, investors and crowdfunding. So you should consider which is right for your business at the current stage of growth.
With good business credit standing, your business can reap many benefits, and a strong business credit file helps convey your company's reputation to potential investors. Improving your business credit and company reputation is the laying of strong foundations for building a successful business.
9. Getting a Partner on board
There is a saying that two heads are better than one. And that is even more so, when it comes to running a startup, seek out for advice from experts, or someone who is in the same field.
It is also recommended that you consider giving a share of the profits or equity in your company to someone who is resourceful to your business in return for the partnership.
Start by finding your weaknesses, what do you do badly, divide it into areas such as marketing, financial, and general management. And look for a partner in the said area. Be honest, but also be realistic!
10. Planning Ahead
So many businesses fail within the first year, you'll need to make sure you're focused, and constantly check your success/failure rate by keeping proper records.
Always keep a firm handle on finances and have good idea of what your revenues, both margins and gross profits are, especially when you are just starting up!
No doubts, starting a business is not an easy task, but following after the laid-down process can make it a lot more predictable. And making a success is only a matter of doing the right things at the right time.
Author Profile
Guest Blogger & Outreach Expert - Interested in Writing Blogs, Articles in Business Niche | News Journalist By Profession in the United Kingdom