Simple Steps to Migrate Your Website to a New Business Hosting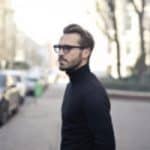 Are you trying to move your website from your old host to SeekaHost?
Well, you've come to the right place because I'm going to show you exactly how to do it.
Let's get straight into it.
Go into your Cpanel and find "file manager". Go ahead and click on it.
Next, click on the site you want to migrate. You want to then right-click and compress the WP-content folder.
This may take a while if you have a big website. Make sure you refresh your browser and you'll see the compressed WP-content folder. Go ahead and download it.
You then want to right-click and download the WP-config.php file.
Now you want to go back to your Cpanel screen and find phpMyAdmin. Click on that.
Next, you want to locate and click on the database which your site is located in. You then want to click on options to find out if you've selected the correct site.
You want to click on the database name so it highlights everything. And then tick the "Check all" box.
You then want to click on the "Export" option and click "Go".
At this point, you need to log into your new host.
Click on "Addon Domain" and enter the name of your website you want to move. Then click "Add Domain".
Now go back to the Cpanel screen and open "File Manager". Locate your website.
Click on the "Upload" option and upload the zip folder you compressed earlier on.
Now you want to refresh your screen and you'll see the zip folder. Click on it and click the "extract" button.
Go back to the Cpanel home screen. Click "MySQL database" and create a new database name. After this is done, make sure you record your database name somewhere so you don't forget it.
Now you want to add a new user to your database. Scroll down, create a new username, generate a password and select the database you just created. Make sure you record this as well.
Go ahead and click on "All privileges" and click "Make Changes".
Now you want to go back to the Cpanel page and open "phpMyAdmin".  Now you want to click on "import" and upload the database file.
Click on your database name and click search. Type in, "public_html" and click, "select all". Click "Go".
Click on anything that has 1 match or above.  Click "Browse".
You will now automatically scroll down. Click on the "edit" option.
Now you want to change the old user name which was tied to your old hosting account into the new user name.  The new user name is the name you created in the database section. Go ahead and make any old usernames into the new usernames. After you've done this, you can click "Go" to save.
At this point, you want to open the "wp.config" file which you downloaded earlier. Go ahead and change the old database name into the new one. Do the same for the database user ID and password.
Go back to your Cpanel and open the "File Manager". Upload the "wp.config" file. If you're trying to upload and get the option of overriding the file, click "yes".
Now you want to log into the website where you originally purchased your domain.  Find the domain name server setup section and change your old server details to your new one.
And you're done. You'll have to wait about 24 hours for everything to refresh and then delete your browser's cache.
Learn how to start a WordPress website in 5 minutes.
Shared hosting VS dedicated hosting.
Author Profile
Guest Blogger & Outreach Expert - Interested in Writing Blogs, Articles in Business Niche | News Journalist By Profession in the United Kingdom