A Buyer's Guide: Choosing a Cheap Web Hosting Service for Your Business Website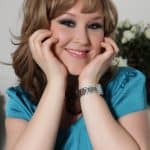 In today's digital age, having a strong online presence is crucial for the success of any business.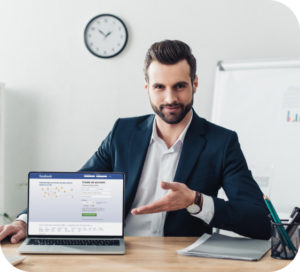 One of the foundational elements of a successful website is reliable web hosting. While there are numerous hosting providers on the market, not all of them are created equal or offer the same hosting features at the same price.
Some like SeekaHost may even offer free hosting that provides sufficient features to start a business website with:
This article will guide you through the key considerations when buying a cheap web hosting service for your business website.
1. Define Your Web Hosting Needs
Before embarking on your search for a hosting service, it's essential to understand the specific requirements of your business. Consider factors such as the size of your website, expected traffic volume, and the type of content you'll be hosting. This will help you choose a hosting plan that aligns with your business goals and website requirements.
If you require support with working this out, you can contact the support team and they'll advise you on the most suitable hosting plans for your needs.
2. Look out for a Website Uptime Guarantee
Website uptime is a critical factor for any business website or online shop. The last thing you want is for your website to be inaccessible to potential customers.
Look for hosting providers that offer a high uptime guarantee (ideally 99.9% or higher). This ensures that your website remains online and accessible to visitors at all times even if the traffic spikes.
3. Check the Bandwidth and Storage
Bandwidth and storage are essential components of any hosting plan to ensure the successful performance of a website. Bandwidth refers to the amount of data that can be transferred between your website and users. Storage, on the other hand, determines the amount of space available to store your website files, databases, and multimedia content.
Ensure that the hosting plan you choose offers sufficient bandwidth and storage for your business needs.
4. Get good Support and Customer Service
Reliable customer support is crucial, especially if you're not tech-savvy and worried that you may need immediate help at times. Look for hosting providers that offer various support channels, including email, live chat, and phone support.
Additionally, check if they have a knowledge base or community forum where you can find answers to common questions quickly or if they offer to speak with a web consultant.
5. Check for scalability Options
As your business and website grow, your hosting needs may change. It's important to choose a hosting provider that offers scalability options.
This allows you to easily upgrade your plan or add resources as your website traffic and content increase.
6. Ensure adequate security Measures
Security is a top priority for any business website. Ensure that the hosting provider offers robust security features such as SSL certificates, firewalls, regular malware scans, and data backups.
This will help protect your website and sensitive customer information from cyber threats.
7. Research Additional Features
Consider any additional features or tools that may be included with the hosting plan. This could include features like a website builder, content management system (CMS) support, email hosting, and one-click installations for popular applications like WordPress.
Why Choose SeekaHost?
SeekaHost is a leading web hosting service provider in the UK, offering premium business hosting services since 2018. Our expert team is dedicated to handling business websites and ensuring their optimal performance.
We regularly share web hosting insights on all our channels – here is one video that explains how you can easily find the cheapest web hosting quickly:
Here are some reasons to consider SeekaHost:
High Uptime Guarantee: SeekaHost offers a 99.9% uptime guarantee, ensuring your website is accessible to visitors at all times.
Scalable Hosting Plans: SeekaHost provides scalable hosting solutions, allowing you to easily upgrade your plan as your business grows.
Expert Support: SeekaHost's knowledgeable support team is available 24/7 to assist you with any hosting-related queries or issues.
Robust Security Measures: SeekaHost prioritizes website security, offering SSL certificates, firewalls, and regular malware scans to protect your business website.
Conclusion
Choosing the right web hosting service is a critical decision for any business. By considering factors like uptime guarantee, bandwidth, customer support, and security measures, you can make an informed choice.
Why not give SeekaHost and its premium business hosting services with a track record of excellence since 2018 a try with the most affordable options?
Author Profile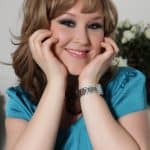 Blogger and Educator by Passion | Senior Online Media & PR Strategist at ClickDo Ltd. | Contributor to many Business Blogs in the United Kingdom | Fascinated to Write Blogs in News & Education I have completed a journalism summer course at the London School of Journalism and manage various blogs.