Importance of Website for a Business To Grow Online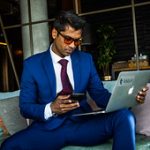 Why do you need a website for a business?
Today's modern day lifestyle has changed the needs and desires of a common man drastically. This has overgrown exponentially with the support of technology. Running one's own business or starting a new business in the UK requires skills, dedication, and hard work, all the more when you are doing it physically in a showroom or shops.
I've started many businesses in the UK and it all begins with an idea that was initiated and took online with a website. My first website was fernandobiz.com and then many websites that lead to the ClickDo.co.uk and SeekaHost.
Recently there has been a drastic change in the techniques of online marketing, selling and growing your business and Internet has brought upon that huge visible change. One can not only easily buy and sell over the Internet but can avail vivid collection of products with some of the other big bang sale going on. Moreover, it's indeed time saving as the only thing you require is your mobile or laptop and a good Internet speed (Of course you won't get anything without paying!). Read about laptop lifestyle remote working jobs.
How does it happen?
Well, it's not a hidden fact that the only mode of online interaction is through Website. Internet users can get maximum information about your company, its products, sales, and offers by actually visiting your website, that also in a convenient and most comfortable manner. The more you enrich your website with useful and updated content, the more customers you will attract. So those planning to startup or update their websites let attend to the importance of Website for a Business.
5 factors why a website is important for your Business
Great Information Repository
Websites act as a great pool of information for the customers. Just click a product and there you get all brief details about the same. Customer can not only compare the products and offers within a website but also can compare it with the different website across the Internet. Here in lies the importance of a website in decision making for the customers.
For deriving Revenue
If you have really worked on your website and made it efficient and effective (how to build most impact creating website @ SeekaHost) there are high chances that visitors will go for it more frequently, make purchases and even recommend it to others too. Eventually, building up revenue for your company.
Building a bond with the customer
Though there is no one to physical attend a customer at the Online stores but therein comes the importance of a website for your Business. With 24/7 customer support, live chat and emails you can instantly get touch with your customers and resolve their queries. You can even analyze how often your product is being clicked by a particular customer.
Feedbacks, Reviews, and Ratings
The online world is tricky and unreliable because of numerous fraud and malicious acts that are prevailing worldwide. But based on Reviews and Feedbacks, which is really an exclusive beneficial feature of any website, customers get a clearer idea of that particular brand or company, whether it be a travel based, clothing or any electronic store.
Handling Competitors
Well apart from generating revenue and establishing trust, websites are also important to keep an eye on our competitors. SEO strategies play a vital role here. Using link building, content creation you can remain at a higher rank in Google search. And generic customers get attracted to the sites appearing at a glance. So invest wisely in a good SEO.
To conclude, one must precisely comprehend the importance of building a good website that will be highly beneficial for the popularity and growth of your business. Once you are convinced then only you can think about your customers.
With that being said, if you are ready to get a great mobile friendly SEO optimized done for your business, you need the UK's best business web hosting and experts to create a bespoke website design. Read more at https://www.clickdo.co.uk/bespoke-website-design-services/ and ask us any questions and we can help you.
Author Profile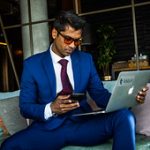 Founder & CEO SeekaHost™ helping 100 million people get online with the most affordable domain names and web hosting services. Featured on Forbes, Entrepreneur, Reader Digest and many more publications.