How Artificial Intelligence Assists Web Hosting Development In 2020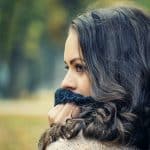 Web development seems to be the centre of attraction for the digital marketing world.
The process of web development has been growing faster than it was predicted. The demand has been multiplying, and the providers are trying to meet the ever-growing demand.
Web designers have been working continuously to establish and refine the solid user experience in the online world since 1993 and the ClickDo web designers are delivering various types of web designs for many different businesses.
The demands in the 21st century, however, changed significantly.
Website owners need to improve the content and user experience for visitors of local business clients. And for that, the traditional web hosting services and web development methods need to undergo massive change, and companies must think about revolutionary approaches to reach the level of perfection required these days to remain competitive.
This is where the idea and concept of Artificial Intelligence come into play, which will redefine the conventional web development concepts and improve the users' experience immensely.
So, asking what Artificial Intelligence is, and why it is so crucial for the web development process today needs attention.
Artificial Intelligence is the advanced segment of the computer system world, which specifically deals and masters in intelligent machines that will work and perform better than human beings. The development of Artificial Intelligence leads to activities that include planning, executing, problem-solving, and voice control options. Studies suggest that business productivity would increase by 40% with Artificial Intelligence.
Artificial Intelligence is significant in our daily lives. The technology will be highly helpful in day to day services for humans. It has been estimated that the global market of Artificial Intelligence is expected to be worth around $126 billion in the year 2025. At present, it is $22.59 billion in the US market alone.
How Is Artificial Intelligence Assisting Web Hosting Development?
Artificial Intelligence is improving web hosting development in several ways.
How? Have a look over the researched information.
1. Supporting The Process Of Coding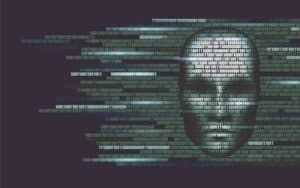 Artificial Intelligence would be of great importance for web-hosting development. How? It would help the users to automate several tasks and find the right solution.
Artificial Intelligence would enable users to develop the process of coding from scratch and build up smarter apps that will have a faster loading time and quick turnaround at the same time.
Learn more about different types of web hosting for your websites or blogs here:
https://university.seekahost.com/how-to-choose-a-type-of-web-hosting/
2. Chat-bot – The Better User Experience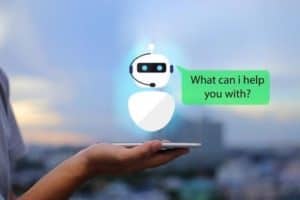 Chat-bot technology has shown its power to enhance the user experience to a higher level and takes engagement to a whole new level by simulating a real conversation.
It would also allow adapting to the responses in real-time and take considerable actions accordingly. Chat-bots improve visitor's participation by responding to the queries and provide relevant assistance.
3. Artificial Intelligence In SEO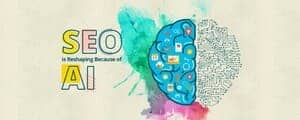 It is common knowledge that web hosting provides an SEO boost for local business sites. Data analysis and data mining for the process of SEO data can quickly be done with Artificial Intelligence.
Artificial Intelligence provides a smarter and intelligent platform to get information as to what customers are looking for.
4. Quality Assurance
Artificial Intelligence algorithms are specifically designed to do repetitive tasks that are humdrum, boring, and exhausting. You don't need to worry as the Artificial Intelligence would let you have a coffee, a brief nap, or any other task you wish to do but can't because of the workload.
Artificial Intelligence eases your workload and provides you with excellent quality at the same time. However, performance and speeds are not likely to be enhanced or improved. You can set your mind at ease that the data storage, meaningful and productive inferences are well protected.
5. Perfect Research Experience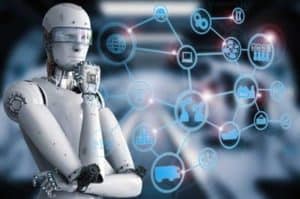 Many dissertation writers and industry experts of different domains would agree that in the entire process of writing, the most challenging part is researching.
Artificial Intelligence performs better and more effectively in the research process and gives a whole new developed and better experience of researching. This process is also known as Machine Learning for most people.
The task of researching requires reading, and while reading and writing, there could be several distractions like the advertisements on the websites and disturbances in the surrounding. But Artificial Intelligence offers a whole new touch, bringing the level of difficulty to anything is just a piece of cake.
The mentioned details seem challenging and might sound troublesome, but don't worry as Artificial Intelligence is on the rescue mission.
6. Increasing Voice-Based Optimization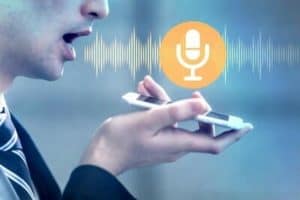 Web development trends are loaded with another exciting feature for websites that is voice-based optimization.
Most of the customers or precisely the visitors on the websites are working on more than a gadget. They could be using their laptops, mobile phones, tablets, or even PCs, which is why web developing teams need to optimize the features that are user-friendly and supportive of various devices.
Websites have increasingly used the voice search feature, but recent technological advancements in the field of Artificial Intelligence introduced Voice Engine Optimization (VEO), which can improve your business ranking.
7. Personalized Content
Content rules everywhere. Yes, it is 100% true, articles, blogs, press releases, etc. are all adequate to attract and compel the traffic to your website.
Your web content and blog post content is your arrow to prey. It must be useful, informative, and friendly at the same time. Your content marketing strategy comes into play here to gain more and more traffic.
The whole plan of a web hosting and development team is to make the user experience smooth and exciting. In this regard, Artificial Intelligence is the key to your success. It will allow you to create the best experience for your visitors, which is why Artificial Intelligence is termed 'customer-centric.'
If you are a business with a website that provides academic writing services and can't keep pace with the increasing queries for personal statement writing service UK, you are on the verge of losing many prospects. Artificial Intelligence is your yacht here. It develops customer-centric features that entertain several at the same time, and your business flourishes and shines.
8. Artificial Intelligence – The Designer
Artificial Intelligence has transformed the process of web development in each of the areas we discussed. Web designing is an essential part of the web hosting development process as it can design itself substantially.
Artificial Intelligence offers the tool, called ADI (Artificial Design Intelligence), which is fostering a fundamental change in the way websites have been created.
The first example of a single-window web design in Artificial Intelligence is 'The Grid,' which was named with its automated web creator, 'Molly.' There are other updated Artificial Intelligence designers in the market, such as Wix and Bookmark.
9. Marketing Through Artificial Intelligence
Website owners should utilize ways to capture a wider audience and always come up with new digital marketing tactics and strategies. Artificial Intelligence plays the part and gives predictions about the latest marketing trends that would do the job.
The smart innovation of marketing gives you insights into what your customers are looking for and planning to buy? What devices are customers using to search? And also, what is the ideal time to incorporate your marketing when people are searching?
10. Determining Customer Behavior
You know that it takes months and years to find the customers and a minute or a second to lose one.
So, it is crucial to have a customer-centric approach in this digitalized era. If your strategy is for customers, and you want to drive profit to gain competitive advantages, then Artificial Intelligence is a savior for you.
Customer attention, behavior, and retention have become the epicenter of the modern digital business world. Technology drives customers, and Artificial Intelligence brings a unique transformation and revolution in the web hosting world.
Websites powered or supported with Artificial Intelligence are catering to the needs of the customers in a better way. Using AL, you can conduct a statistical analysis of your website or product to be more precise. It also gives you the decisive information and correct data analysis to plan.
Conclusion
As discussed, Artificial Intelligence is transforming as the years are passing. It has worked in the best possible ways for websites with the tools it offers.
Web development and web hosting companies are using Artificial Intelligence to construct more efficient smart web applications using this outstanding technology.
Hopefully, this article will give you a well-established idea of Artificial Intelligence and its working in web development and web hosting and you will soon see the latest SeekaHost App to find smarter web and blog hosting tools.
Author Bio
Amanda Jerelyn is currently working as Marketing Manager at Dissertation Assistance, a credible platform for excellent writing services. She has gained a reliable reputation with her outstanding write-ups on health disorders, daily life, and wellness. She likes to share her views and school of thought through writing.
Author Profile
Blogger by Passion | Contributor to many Business Blogs in the United Kingdom | Fascinated to Write Blogs in Hosting, Business & Startup Niches