Top 5 WordPress page builders to create brilliant WP sites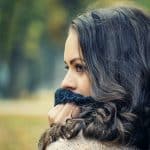 While there are many CMS in the market, no one can claim the popularity enjoyed by WordPress. Being an open-source CMS with extended capabilities and tons of user-friendly features WordPress is a go-to option for building an appealing website with professional features.
Trusted by beginners and advanced users alike, the WordPress allows for extensive creative flexibility with its friendly interface and quick steps. Moreover, there are several WordPress-specific products in the market to further enhance your WordPress site-building experience.
One such product is WP Page builder plugins. As the name suggests the WP page building plug-in allows you to create your WordPress webpage right from the scratch or by customizing the pre-built templates.
The introduction of Gutenberg Block has improved the web page designing capabilities for the users belemut they still need web page builders for creating impressive web pages with distinct character.  Thus it offers you robust capabilities for building striking websites with a professional look and beautiful visual character.
The huge number of page builders in the market makes it difficult to choose the one that fits your requirements and creative needs. So we prepared a list of 5 selected WP page building tools that are easy to use and offer best functionalities:
Beaver Builder
is a thoughtfully built page building tool to facilitate the building of versatile website layouts without touching code. The plug-in offers you a comprehensive toolset and extended capabilities to create your website the way you want- right from scratch.
For the users who need a little creative push, it has a rich palette of brilliant page templates to choose from. You can either insert your content in the relevant placeholders and immediately publish your site or play around with the extended customization features to tailor/fine-tune specific elements of the template to suit your creative objectives.
The plug-in seamlessly supports and promotes awesome UI/UX design guidelines. By wisely employing this page building plug-in you can create SEO-friendly websites with a distinct authoritative appeal and excellent visual personality.
With its graphical interface, you can enjoy maximum control over your content. 
The Divi Builder
Loaded with a wide array of features and powerful capabilities, the Divi builder is a super-efficient drag and drop page builder specially designed for non-technical users.
The plug-in offers you a friendly ecosystem to build excellent layouts to create a refined user experience and build a distinct visual brand identity on the internet.
To help you enjoy maximum designing flexibility the plug-in offers a powerful collection of 3 section types, 40+ builder modules, and 20-row types.
Extended customization features, intuitive interface, and simple steps allow you to create excellent designs tailored to your specific needs.
Its front end editing features facilitate spontaneous changes to the design without moving to and fro between editing area and website. It helps in reducing the time to market, especially if your website has advanced designing requirements.
Elementor
Elementor is a widely respected name in the field of free drag and drop page builders. Simple steps, intuitive functionalities, a user-friendly interface, and decent capabilities make it stand out of the crowd.
It boasts of a comprehensive assortment of beautiful templates to pick the one that suits your requirements. You can also export them to the various website via page builder.
It offers uniform capabilities across diverse devices irrespective of size, interface, and device type. The responsive websites created with elmentor look great on different both conventional and compact devices.
It comes with Zapier integrates allowing you to seamlessly integrate our website with any external application for extended functionality.
The canvas feature takes the caps off your creative imagination by enabling you to create powerful landing pages without header/footer that encourage viewers to focus better on the conversion-oriented content.
The built-in maintenance mode allows you to easily take the site off the web and publish it back after repairing it/performing maintenance tasks.
Themify Builder
This is another versatile page builder that allows you to translate your creative imagination into reality with maximum ease and zero hassles. You don't have to go through any technical complexities for building your desired site the way you want. Just upload your desired layouts and insert your personalized content & images in the provided placeholders and your own branded, professional website is ready.
The plug-in is compatible with a wide variety of WordPress themes without any restrictions in terms of flexibility or scope of customization.
Easy module building capabilities from its backend interface through drag and drop functionality is a great feature for the users who need to immediately build and publish their website without compromising on the visual appeal. It also allows for real-time editing to streamline and speed up the process. The huge collection of add-ons can take your capabilities to the next level. 
PageLayer
Pagelayer offers intuitive editing functionalities and assures extended flexibility to help users take care of various basic and advanced aspects of building a website. Being truly responsive, the Pagelayer offers uniform functional value across multiple devices. It offers real-time, inline editing ecosystem with quick revisions and undo/redo features.
You will get a wide range of styling features, widgets and beautiful icons to fine-tune the aesthetic aspects of your site and create masterpiece websites. Its powerful typography option invites the readers to engage better with your content.
The plug-in comes packed with an impressive range of widgets to help users fine-tune their web design with zero restrictions. It allows you to exercise your creativity without being restricted by technical limitations.  
Conclusion
Creating a brilliant WordPress website is not an easy task but the page building tools make things less difficult for you. These drag and drop plug-in allow you to use powerful tools for building the site that is perfectly tailored to your needs.
It is very important to check the reviews and capabilities of any page building tool before purchasing it. You should ensure that it fully aligns with your present and future needs and comes at a reasonable price tag.
Author Profile
Blogger by Passion | Contributor to many Business Blogs in the United Kingdom | Fascinated to Write Blogs in Hosting, Business & Startup Niches