Plesk Control Panel: How To Access & Login To Use To Add Domain?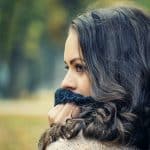 Looking for what is Plesk control panel and how to access it, login and add domains to host.
What is Plesk?
Plesk is a leading web hosting panel that is equipped with diverse functionalities for maintaining different aspects of your web hosting.
Plesk has emerged as a preferred choice for website owners as it is more competent, cost-effective, and flexible than many other control panels. Besides, it also offers several extensions to manage your digital journey as the business grows.
In this guide, we will present actionable instructions on how to access the Plesk control panel and its key functions.
How to login to Plesk Control Panel?
·         Go to the address bar in your browser and type Plesk control panel URL (it seems like https://your.domain.com:8243)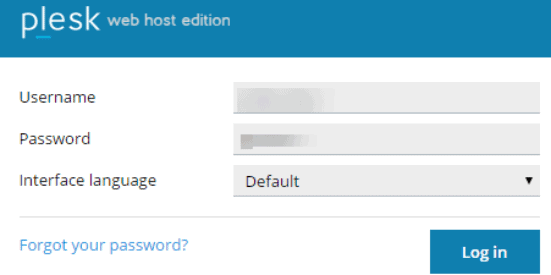 Press enter to open the login screen for the Plesk control panel.
·         Enter login credentials provided by your hosting provider
·         The first-time users can select preferred language from the interface language dropdown menu.
·         Click Login 
 How to add the domain to the Plesk control panel?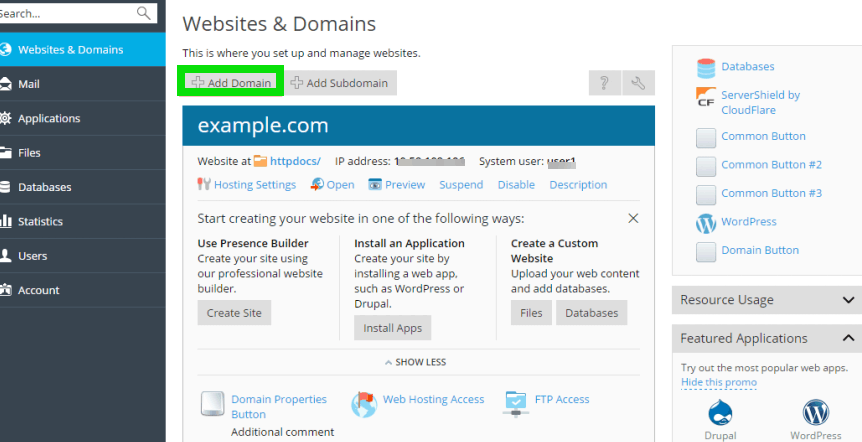 Login to Plesk control panel and click websites and domains > add domain
Note:  When selecting "Recommended option" connect related DNS settings and the domain name with a name belonging to your registrars. Go to the registrar's NS records and enter the IP address of your Plesk name server.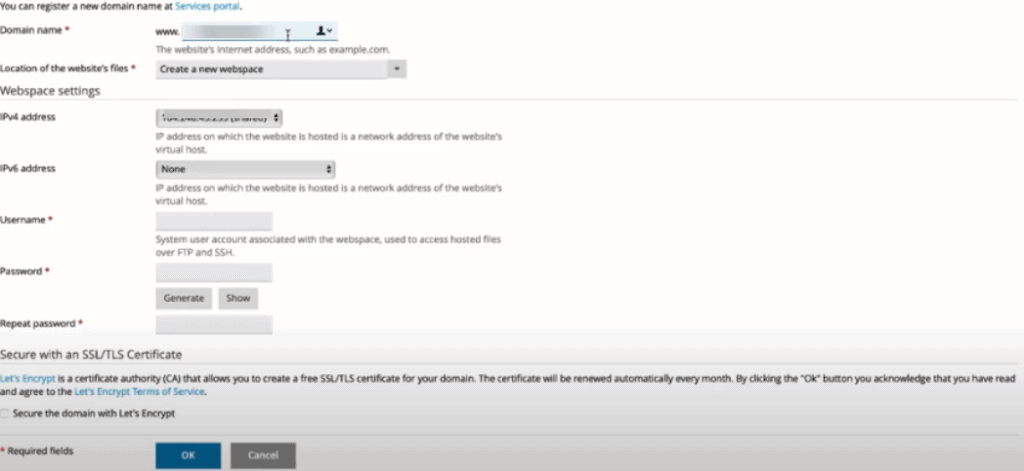 For getting IP address to visit the website and domains Click domain name DNS settings

For example, if your NS record is yoursite.com. NS ns.yoursite.com,
Look for the A record with ns.yoursite.com
For Instance, 
ns.yoursite.com. A 182.0.2.14
·         The value that results, i.e., 192.0.2.12, is the required Plesk name server's IP
·          Enter Add-on/new Domain to be added in the web hosting account
·         Select your preferred hosting type to be created. Pick your preferred website hosting for hosting a website for this domain (optional)

Scroll down to see DNS settings. Go to options and select your preferred DNS server- local or external- for the new domain.
·          In mail setting select the below options for using email services
·         Scroll down to see hosting settings document root to enter website home directory path
·         Click ok
·          To confirm that the new domain has been created/added successfully scroll down to the bottom and look for the domain name in the list. Now you can start uploading web content to the add-on domain webspace.
How to use the Plesk control panel?
Plesk control panel includes different tools to help you accomplish various tasks easily and quickly. Here we will present a brief description of key tools: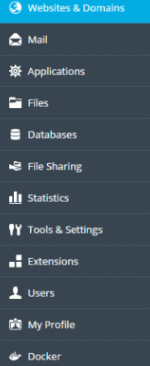 ·         Plesk Interface:  Here you can see the current user names and selected subscriptions. You can change user account properties and subscriptions to be managed.
·         Help Menu:  Here you will find the help menu to access context-based online textual and video tutorials
·         Search: Here are the search fields having a logically organized navigation pane. Different tools are categorized as per their functions. For instance, the website and domains page holds the tools for web hosting settings management while on the main page you can find all the mail accounts management tools.
·         Websites and Domains: Here you will find effective tools for removing or adding domain names, subdomains, and aliases. It also allows for web hosting setting management, database creations, modifying DNS settings, protecting site communication with TLS/SSL certificate, and manage different database users.
·         Mail:  Tools for adding/ removing mail accounts and mail server settings management
·         Applications: web applications installation and management
·         Web-based file manager for uploading content to your site and management functions for files on the file system within your subscription
·         Databases: For creating/managing databases
·         Statistics: disk and traffic usage information with the link to detailed overview statistics
·         Users: Adding/removing users accounts for allowing others to login to the Plesk
·         Account: resource usage information regarding the subscriptions and details of permissions and hosting options. It also has the tools for updating and retrieval of arioso personal information like contact details. You can also back p your websites and subscription settings,
·         Access to the page relevant controls for your current page. Here you can see all the tools associated with the page that is opened.
·          Miscellaneous control and information for different miscellaneous tasks
Conclusion
Plesk control panel is a widely used control panel that allows you to easily manage your web hosting with simple and quick steps. Besides, it comes with diverse tools that enable you to customize your settings for optimum performance and getting the desired output.
In this guide, we explained how to login in Plesk control panel and a brief overview of different functions.
The readers are advised to carefully read and understand all the steps mentioned in this guide in order to use their Plesk control panel efficiently.
If you are looking for what is Plesk hosting, it's basically the web hosting plans we offer with the Plesk control panel where you can use it as explained above.
Author Profile
Blogger by Passion | Contributor to many Business Blogs in the United Kingdom | Fascinated to Write Blogs in Hosting, Business & Startup Niches