Top 15 UK Startup Business Blogs to follow for Business Ideas in 2020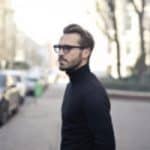 Every startup needs a viable business idea, but also, they'll need to keep abreast of changes in the business world for their business idea to stay relevant.
Startup business blogs are those that cover the changes in business, especially as it concerns startups, with startup industry founded on ideas — bold and disruptive – which might just be what you need to shake things up.
And most times, success only comes by following after the footsteps of those who have been there before you. So, where do you look for the inspiration? What are the best resources for your startup? If you've ever asked any of these questions, then look no further as the resources you need are here!
The good news is that there's an incredible amount of information and ideas out there for those looking to grow their business, from blogs, forums, interviews and podcasts. In fact, the sheer quantity of content is staggering, and a little overwhelming.
What is A Startup Business?
A startup is fundamentally designed for effective development to confirm a scalable business model.
While there is no generally accepted standard definition of what a startup business is, the most popular definition is that it is an entrepreneurial venture that is typically new, and fast-growing, which aims to satisfy a need by developing a business model around a product or service.
The actual business development starts with a search of an idea or a meaningful problem worth solving and building a committed founding team that align with shared vision to make the startup a reality.
Running a startup is one of the boldest initiatives anyone can take in life. It requires not only dedication, but also consistency and a lot of innovation.
In addition to innovation process, startups also need to have a strong and committed founding team from idea to value generating product and business model, and develop both of these together into a real growing business.
Why Startups?
A startup is an "optimal" vehicle to validate and bring new innovations to the market. And the more disruptive the innovations, the better and more successful. Startups encapsulate all relevant things for what's needed to build innovative businesses with minimum "wasted resources" combined with drive & motivation.
Startups help to create most of new jobs, and they attract talents and foreign direct investments. Almost all private sector jobs have been created by businesses that are less than five years old.
While companies between 1988 and 2011, that are over five years old destroyed more jobs than they created in all, according to Kauffman Foundation and the Institute for Competitiveness & Prosperity.
The more innovation, the more there are startups. And the more the startups, the more there are great scaleups and positive development in the society at large. That is the more reason developing a healthy startup ecosystem is a holistic practice.
Below are the Top 15 UK Startup Business Blogs to follow for best business ideas!
Top 15 UK Startup Business Blogs
These Startup blogs are based in the UK, with business ideas that are fully replicable for UK businesses!
1. ClickDo Business Blog
2. Startup Donut
3. Startup Direct
4. OnStartups
5. The Startup Guys
6. London Business News
7. Startup Today
8. TechRound
9. Just Entrepreneurs
10. Mike Mcgrail
11. Tartlemedia Blog
12. The Nurture Network
13. Richtopia
14. The Startup Girl
15. Startups.co.uk
5 Helpful Resources for Startup Businesses
Every Startups need to invest in content creation and marketing, which move can make or break their digital strategy, without a well thought out content strategy the chances of online success is zero.
We've listed some resources to help with content marketing for startups below:
MarketingProfs is one of the best resources available to startups that cover the latest trends in content marketing.
It include the vast tools used by marketers, teams, and entire organizations in the world's largest corporations to cut through the marketing jungle to find the right expertise you can trust.
If you're looking for the latest marketing tips and news, MarketingPros has got you covered.
Startups and small business owners are often limited by their marketing budget, that's where DIY Marketers focuses on.
The creative marketing strategies that help your Startup to reach more customers for far less of costs and it is fun too.
It offers low-cost marketing tools, tips, and strategies for startups and small business to grow their business at a budget.
Moz Blog is foremost in inbound marketing and SEO discussions.
If you're after improving your startup website or general better ranking in search, social, content, and brand marketing, the Moz Blog is a great resource.
It offers expert marketing tips, tricks, and advice for startups and entrepreneurs at every experience level.
Buffer is in the social media marketing space, with an incredibly intuitive platform for businesses, agencies, and people to manage and grow their social media presence.
The Buffer blog covers latest social media tools, analytics, and strategies for social marketing, including Twitter, Facebook, Instagram, etc.
Also, Buffer discusses their startup journey and the content marketing tactics that grew their business.
HubSpot has inbound marketing as the key to startup growth. In fact, the term 'inbound marketing' was coined by them and they literally wrote a book on it.
Also, they preached about developing inbound marketing tools and tactics to not only sell to business customers but to grow own business. HubSpot's blog resources give content creators a powerful platform for building authority around topics and generating traffic to their site.
Hubspot is a billion-dollar company offering amazing suite of marketing, sales, customer service tools perfect for startups and established businesses.
Conclusion
Most startup owners are busy and rarely have time to read about latest happenings, trends, and advice on startup businesses that can cut their over all workload. Fortunately, the online resource bring the help of entrepreneurial advisors, investors, and business experts who are ready to share their own experience.
The above listed resources has all the top business blogs for entrepreneurs to get help. It includes some of the top UK business blogs about entrepreneurship, startups, marketing, product, and investments, among others. They'll give you all the tips, tools, and tactics you need to grow your business with greatest return on your time and effort.
Author Profile
Guest Blogger & Outreach Expert - Interested in Writing Blogs, Articles in Business Niche | News Journalist By Profession in the United Kingdom