15 UK Startup Success Stories that will Inspire You in 2020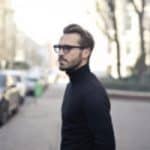 UK Startup success stories will inspire you through the business acumen of the illustrious startup founders!
There are plenty of UK entrepreneurs who have built their businesses from scratch into household names with relatively little or no capital. While their business acumen in dealing with situations that pertain to the business, such as risks and opportunities, led them to the favorable outcomes.
Discover SeekaHost's success story told by its CEO Fernando Raymond in this podcast episode:
Also read: 10 Tips for Running A Successful Startup Business in the UK
Many of the most successful brands today started from next to nothing, but with ingenuity, resourcefulness and determination, great businesses were born from the garden shed or even the good old sofa.
We've compiled the 15 Best UK Startup Success Stories to Inspire You in 2020!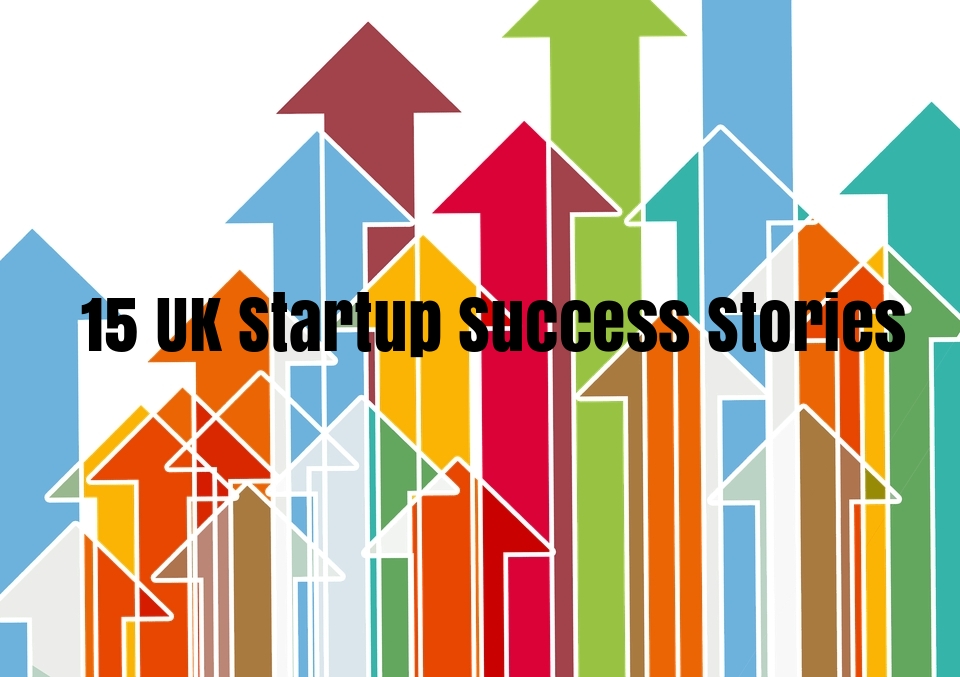 15 UK Startup Success Stories
These are business owners who from the brink of nothingness, but backed by ingenuity and determination, created successful businesses in the UK.
Jamie Ward is the CEO of Hussle (formerly PayAsUGym), a gym marketplace that has raised investments and carving out a niche in the growing gym industry.
It offers a more flexible approach by allowing users to sign up to a gym on monthly or pay as you go basis, instead of paying a fee to join and the monthly commitment that usually accompanies gyms.
The business recorded significant growth milestones, including securing 40 per cent of gyms in the UK and 100 per cent top line growth per annum.
Lex Deak is a serial entrepreneur and co-founder of KinderList children's gifts site which launched in November 2019. The online store for children's gifts and experiences, started with lists of over 3,000 products curated from about 100 partner retailers, like Argos, the White Company and Waterstones.
KinderList focuses on the sourcing of eco-friendly products and interesting, but unusual products.
With no direct experience in the toy market, aside background in affiliate business model through his building of an affiliate platform in financial services and a wishlist-based business about 10 years ago with a venture called Family Fridge which he pitched on Dragon's Den.
Deak's startup made a sales of over 300 products in its very first couple of weeks with zero marketing spend.
Today, KinderList is the foremost website in the UK that brings thousands of products from dozens of retailers under one roof online, with a universal wishlist tool that allow parents add products from any online store to their wishlists.
Lyndsey Simpson runs the recruitment and HR outsourcing business, the Curve Group, founded in 2004 with Lyndsey Simpson joining as co-owner in 2007.
The business started as a result of frustration with buyers from recruitment agencies and headhunters. So, the founders simply built the recruitment business they wanted to buy from and had firm foundations and structure to grow.
The Curve Group from a little or no returns in the beginning has made a turn over of £800,000 same year she joined, and in 2019 turn over was £24m.
Jamie Waller launched Just, a digital marketplace for data analytics and debt collection services, in 2019. The idea was born from his first business provided consultancy services to prove a case for the UK government that marketplace approach to recovering debt was the right solution.
The solution is based on the same principles for the private sector, that anyone that leaves court with a judgement against a debtor can access first class data and enforcement services every square inch of the country using Just and in most cases for free.
Armed with experience in debt technology and data, he built the second-largest debt enforcement company in the UK and the first-ever data and propensity technology.
On the success, Jamie said a positive difference to the world is the biggest success. And it's pointless working just for the money because, money isn't enough. Every entrepreneur must serve a purpose and his purpose is "to do things right" in an industry with lots of wrongs.
Rebecca Fitzgerald leads the team at StrawberrySocial, a social media management company, haven been working in social media related roles for about 15 years.
StrawberrySocial has over the years worked with ESME Loans, a digital lending platformfor small to medium-sized businesses, owned and backed by NatWest.
StrawberrySocial has grown to become a disruptor, and helping clients to define potential social media issues, what they are, and processes to handle them successfully with minimal stress to the brand.
Emma Watkinson started SilkFred in 2011, which is an online e-commerce platform for independent fashion brands, with about 600 brands selling on the platform.
She successfully raised £150,000 in seed money from three investors and went on raise a further £145,000 through CrowdCube to invest in marketing and growing the business.
Today, SilkFred business occupies 17,000 feet of warehouse in London's trendy Shoreditch area, with about 70 employees.
Guy Blaskey founded the pet food company, Pooch & Mutt in 2008, with the business mainly concerned on health food supplies for dogs.
After the family dog diagnosed with a hip condition, the treatment using a joint supplement developed for horses worked really well, but it wasn't perfect for dogs. So, his company launched two supplements in 2008 as a side project. These first two supplements became his discovery period and realising the huge opportunity in the pet market.
The business has averaged 60 per cent year-on-year growth over the past five years, with stockists including Waitrose, Sainsbury's and Pets at Home.
Andrew Bud is the founder of iProov, an innovative, personal data and biometric ID system for internet security authentication.
The system authenticates users for login and ID proofing, using biometric face verification by confirming the genuine presence of the user, to prevent spoofing.
The technology is used by banks and governments around the world for secure onboarding of customers, login and transaction, ensuring new and returning users are genuine. And guarding against any fraudulent attempts to gain access to personal data.
The company grew from scratch to revenues of over £75 million, with four billion transactions per year and was sold for £90.4 million.
Giles Fuchs is the CEO of Office Space in Town, which the company has been ahead of competitors, with flexible office spaces.
It has grown for last five years, with several new spaces and a shift in attitude among businesses looking to reduce risks of long-term property lets.
Officially started in 2009, the company has enjoyed a rapid growth, from an annual turnover of £21 million, with a multi-million-pound property portfolio.
Santosh Sahu is the CEO of On the dot, a delivery service believed to have succeeded where UberRush and Jinn failed.
The AI retail delivery consultancy, On the dot is on a mission to help retailers to surmount the challenging environment. It secured the backing of a private equity-backed same day parcel firm CitySprint to accelerate growth.
The firm has recorded a revenue of almost £4 million as at 2018.
Mark Roberts is the founder of Lightfoot, which uses advanced, real-time engine analytics to offer live, in-cab coaching to help drivers to improve.
As the idea of better driving is good for everyone, Lightfoot rewards its drivers with extra goodies.
The company successfully sold the idea to angel investors and bagged a million pound grant from the government.
Savannah de Savary is the founder of Built-ID, which aims to connect architects and consultants with potential clients on an online hub.
Built-ID is looking to transform the $45.3 trillion global property market through the innovative system of forging new ways for people to connect, create, collaborate and engage with built projects.
Built-ID, within the last few months before it launch, secured several clients who are to pay for the new Community Engagement Tool, as soon as it is ready.
Nakul Sharma is the CEO and founder of Hostmaker, an award-winning London-based rental property management company.
Hostmaker, launched in 2014, has grown to become the leading homestay management company in Europe.
Nakul Sharma succeeded to move his online property management service into a rentable short-term option for upmarket consumers. And secured millions in investment while signing up partnership with major hotel group.
Matt Turner is the MD of events company Clownfish Events, a creative event management company in the UK.
The original idea for Clownfish Events was a very niche company to offer the widest possible range of equipment within the events industry.
The company has successfully did that for six years and trading in 12 different segments, with a revenue forecast of £5 million for 2020.
Sachin Dev Duggal, is the co-founder of Builder.ai, which platform help firms to develop their own apps with little or no tech skills.
Motivated by such statistics like total number of app downloads expected to surge to 352 billion by 2021, according to Statista, Sachin Dev Duggal, wants to cut the cost of developing app for businesses to make it easier.
Builder allows you to create an application, with update 'insurance' and all the hosting packages, such as cloud, micro-services or whatever you need to keep the platform running.
Conclusion
These business models are novel, and should serve as inspiration to those looking to startup their own business; so if you're starting your own business in 2020, let us know how we can help you get online.
Author Profile
Guest Blogger & Outreach Expert - Interested in Writing Blogs, Articles in Business Niche | News Journalist By Profession in the United Kingdom