5 Best Niche Industries to Start A Business in the UK in 2020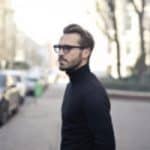 Starting up a new business in the UK is a difficult task, with almost all the industries already saturated and having just an idea isn't enough, you need better insights.
Whether your intent is to start a small or medium business, and build up slowly with the hope of ditching your day job at a point in the future, or you'll jump right into the business, getting a profitable business idea is key!
Through extensive research looking at latest industry trends, and what's recommended by industry experts, we've compiled the most exciting business opportunities in the UK for the year ahead.
How we scored the best Niche Industries to Start up Business? The 5 best niche industries suggested here are not specific businesses to start-up but more like the industry or sector to look more deeply into to find your perfect business idea.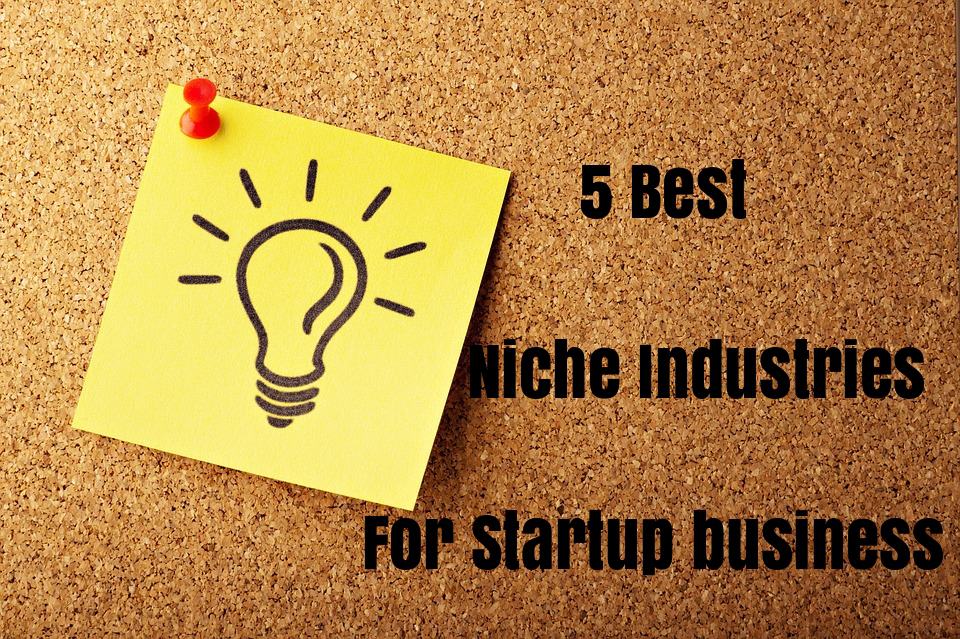 What Makes A PROFITABLE Niche?
Niche market is about tapping into the mindset of consumers to know what problems they need help to solve. The people with disposable income to spend on solving these problems. And those who are already fans of something, and an habitual spender on it.
The best niches are where you're solving a problem, and the best part is that the solution to the problem might be just as simple as leasing the latest PS5 collections. It's rarely a requisition-threatening situation.
It's rather more about meeting the simple needs and expectations of a target audience. And the business need not necessarily base on selling a niche product; it could be just offering specialized services like Search Engine Optimization (SEO) or helping parents organize the best birthday party for kids.
5 Best Niche Industries to Start A Business
The listed sectors are perhaps best because they're already showing a lot of growth potential and you'll have a good chance to succeed if you decide to start a business in the given sector or industry.
1. Co-working or Sharing Economy
Millennial, also known as Generation Y, is taking over the workplace, and with changing attitudes towards work and life which is typical of this age range, haven greatly influenced how organizations work.
The changes to work attitude includes need for flexible working hours and patterns, remote working, funky desk setups and expansive collaborative workspaces.
This new generation of workers and several of the older workers who are environmentally conscious are happier with the shared economy. The sharing economy is in high demand because of environmental concerns and as a necessity for a lot of people who're starting up their own business on a shoestring.
The idea is simply pooling and sharing of essential resources, which offers a great opportunity for people looking for a co-working space or freelancing hub in your locality.
It basically requires leasing a building and give it all the IT infrastructure and facilities that workers or freelancers can use, with the desk spaces booked either as a one-off booking or a continuous arrangement.
2. Online Tutoring
The internet has really opened up many money-making opportunities for people, especially those who have skills to share and earn from it. If you are highly proficient in any subject and ready to teach that to others, you could consider starting up an online tutoring business.
The scope is limitless, either you are a qualified maths teacher that wants to offer help to struggling students, or an awesome videographer with several years of experience shooting video for YouTube content creation, you could set up online tutoring service for people who want to learn the skills.
Alternatively, you can produce and sell your own video tutorials after you record your break down and explanations of maths formulas, video shooting skills, techniques, or whatsoever you can teach as a visual and audio instructions.
You could also set up a full video course (Web conferencing) for subscribers to join, which you can start at any time. This will allow them to learn through your video course in their own spare time.
3. Green or Eco-Friendly Business
The world is waking up to the environmental impact of plastics usage, with green and eco-friendly businesses as likely to continue the projected growth into the new year.
There are a couple of creative ways to capitalize on saving the environment, like creating a reusable or recyclable product, and incorporating such products into another business idea. For instance, you can follow the example of Quick Cleaning Services, the Quick Wasters who're experts in removal of environmental wastes – also waste management.
If you also decide to start any niche business using cutlery, compostable cups, and boxes, instead of plastics could be a great USP to set you apart from the competition.
Additionally, you could take inspiration from other companies that are already creating biodegradable products you may not even know are harmful to the environment, like gums (Chewsy) and glitter.
4. Mobile Services
Proliferation of mobile phones have made the demand for mobile services a growing trend, with the right mobile business idea you can offer your skills or services to people for a fee.
While many people are busy with work, they often lack the free time to get some certain things done. So if you're skilled in mobile services that you can offer to your customer and you'll need a little flexibility to cater for their needs.
The most sort after skills are IT support and repair services, so if you're skilled or have the training that allows you to offer customers these services, you'll need to prepare yourself in a professional manner to deliver mobile services.
5. Facilitating the Lending & Borrowing model
There's a growing demand for petite living – a life of fewer material possessions, what this means is that money is in businesses that help people borrow the things they need, which might only be used for a limited time, weekly, monthly, or per year.
From bikes to cars, apartments, and even pets, nothing excluded, as the idea of borrowing and not owning even extends to miscellaneous items these days, with urban living and working long hours makes owning certain thing not worth it.
All these business models are novel ideas, but you're most likely to make a success of a business you are passionate about. This post is to serve as food for thought, so if you're starting your own business in 2020, let us know how we can help you get online.
Author Profile
Guest Blogger & Outreach Expert - Interested in Writing Blogs, Articles in Business Niche | News Journalist By Profession in the United Kingdom