Web Property for Sale? – Get on the Property Ladder with a Website!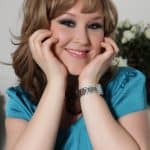 Dreaming of owning a home?
Never knew that owning a web property can generate cash to get on the property ladder?
Well, fear not, my friends!
The age of technology has given us a whole new world of possibilities, and one of those is using a website to bring in some dough and help you get onto that property ladder quickly!
This blog post shows how to utilise your web property to make cash and finally say goodbye to paying rent.
So, let's cut the small talk and get right to it!
What is a Web Property?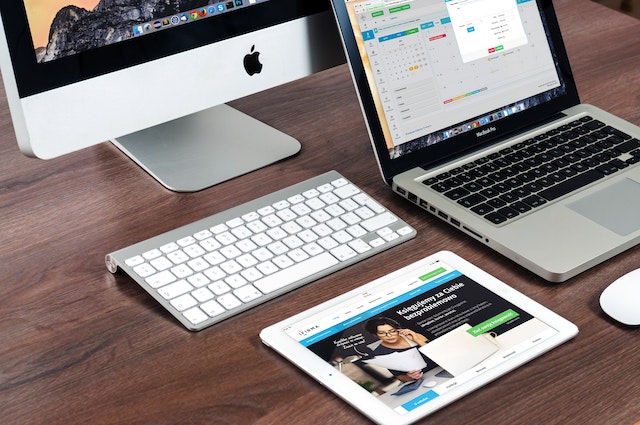 A web property is any platform you've got online – think websites, social media accounts, blogs and all that jazz, so any asset of an entity that is available on the internet. Now, if you're smart and savvy, you can use these puppies to generate some sweet income, build up your reputation or even attract potential customers and investors.
And that brings us to the property ladder – where you invest in real estate properties just like in web properties and watch their value skyrocket over time as in the case of moneysavingexpert.com.
The good news? Online platforms have your back, with marketplaces, research tools, crowdfunding options, and property management resources all at your disposal.
So, buckle up and keep reading because we will explore all available options.
5 Proven Ways to generate Income from a Web Property
There are several proven methods to generate income from a web property, which can help you get on the property ladder. Here are some popular options:
1. Selling Products or Services Online:
Set up an e-commerce website or online shop and start selling physical or digital products like a boss. No middleman, no problem. It's time to make some serious dough.
Platforms like Shopify and WooCommerce provide easy-to-use tools for setting up your online store and initially help with building a brand due to the wider reach and monetisation potential.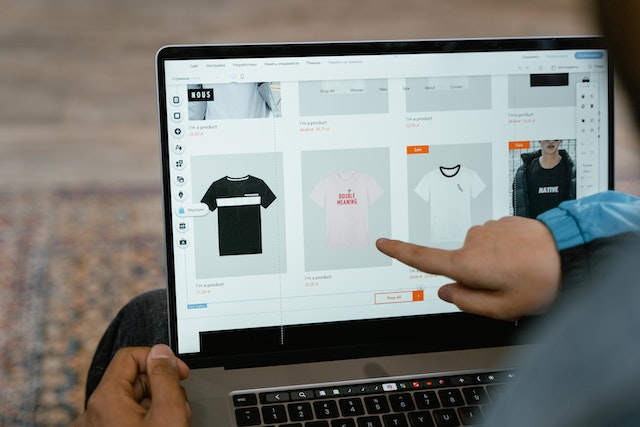 2. Displaying Advertisements or Sponsored Content:
Turn your website into a cash cow by displaying ads tailored to your audience through excellent platforms like Google AdSense. You can also team up with top brands for sponsored content and rake in some serious dough every time your visitors click or engage with those ads. It's like having a constant flow of moolah straight into your pocket!
Google AdSense has got you covered with its easy-peasy ad integration. You can swiftly insert ads on your site without breaking a sweat. On top of that, partnering with brands to flaunt their wares on your platform in exchange for some dough is also possible. Sponsored content never looked so good.
3. Subscription or Membership Model:
Attract loyal visitors to your web property by enticing them with exclusive content, premium features, or a coveted membership program. Not only will this add extra zing to their visit, but you'll rake in some sweet recurring revenue.
Platforms like Patreon and MemberPress offer tools to create and manage subscription-based offerings.
4. Online Courses or Coaching:
Monetise your genius by cultivating online courses or offering coaching in your web domain's speciality. This will allow you to pocket profit while disseminating informative insights to your followers.
Let's say your web domain is all about digital marketing. To up your game, you could put together an online class covering the ins and outs of SEO tactics or, for those who prefer personalised attention, provide one-on-one coaching to sharpen their marketing chops. Udemy is quite the happening hotspot for hosting online courses.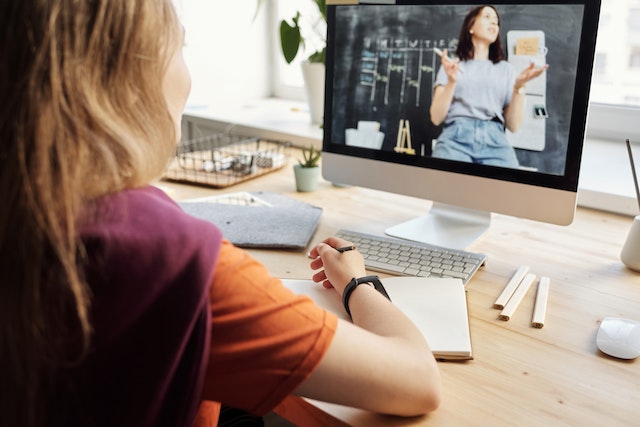 5. Accepting Donations or Crowdfunding:
Let your loyal fan base show you the money by offering the sweet option of donations or crowdfunding. Give them a chance to invest in your digital baby and watch it flourish under their supportive wing. It's a win-win for all parties involved – more content for them and more cash for you!
Say you're running an environmental blog and looking to make some green while promoting greenery. Accessible; accept donations to plant trees or collaborate with a crowdfunding platform to sponsor earth-friendly endeavours.
Platforms like Patreon or GoFundMe make it a cinch to rake in donations or host crowdfunding crusades to finance your online haunt.
How can a Web Property help to buy Real Estate?
Now that we understand how to monetise a web property, it's time to figure out how this can help with purchasing a real estate property.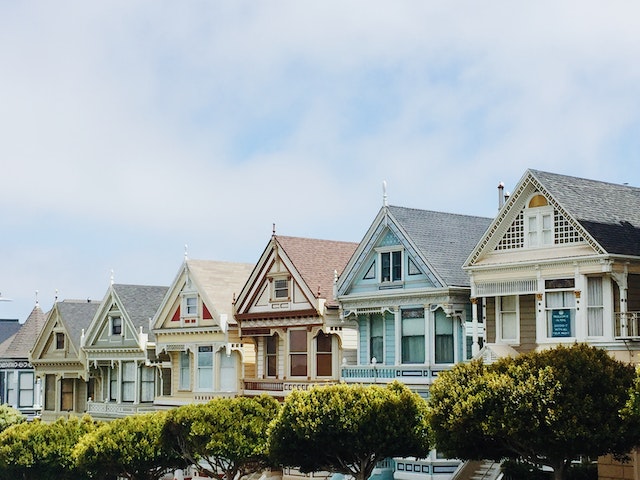 Digital market growth helps with the development of web property:
As the digital market endures to grow and develop, more people are participating in purchasing and managing digital real estate and assets. This venture doesn't require significant funding upfront nor poses the same massive risks as other markets as you can get started with a cheap website from just £4 per year.
Web Properties act as Virtual Assets:
Websites are becoming increasingly important for all kinds of businesses and even private persons as they provide a platform to reach potential clients or employers. A web property can be considered a virtual real estate that can be built upon to share information, communicate, and trade, which will generate returns either through employment or sales.
Establishing oneself in the Virtual World to invest in the Real World:
A website can also aid in establishing credibility and professionalism and provide a way for a person or business to be easily found online through search engines and other channels. Networking online, establishing and maintaining relationships virtually, and more are key to making money online to invest in real estate assets.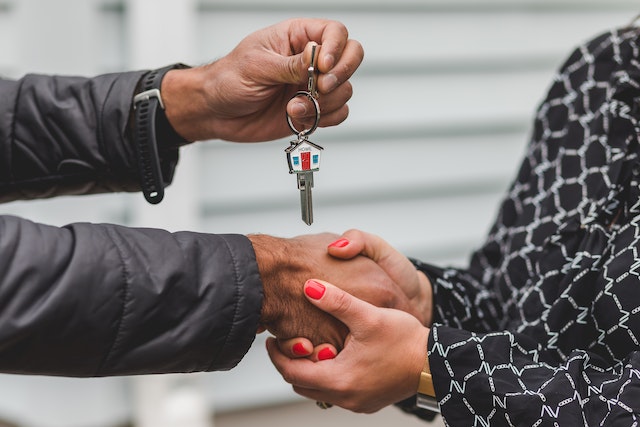 Investing in Web Property to Prepare for Real Estate Investment:
Web property investments can help you get on the property ladder by allowing you to build your wealth and experience in real estate investing without dealing with the hassle and cost of owning physical properties.
You can also use your web property income to save up for a future deposit or mortgage for your home.
Virtual property assets can be bought and sold just like physical property, but they exist only in the digital world. Virtual property can be used as collateral for loans, which can help people get on the property ladder.
For example, if you own virtual property worth $100,000, you could use it as collateral for a loan to buy a physical property worth $200,000. This would allow you to get on the property ladder with a smaller deposit.
There are also other ways to get on the property ladder, such as government initiatives designed to give people a leg-up on the housing ladder. Investigate whether you are eligible for Shared Ownership, Help to Buy and localised council versions of these schemes to get on the property ladder quicker. With a real estate property you can consider earning through short and long-term rentals via platforms like Airbnb for example.
Barriers & Opportunities for Getting on the Property Ladder:
There's no doubt that first-time buyers face tremendous obstacles.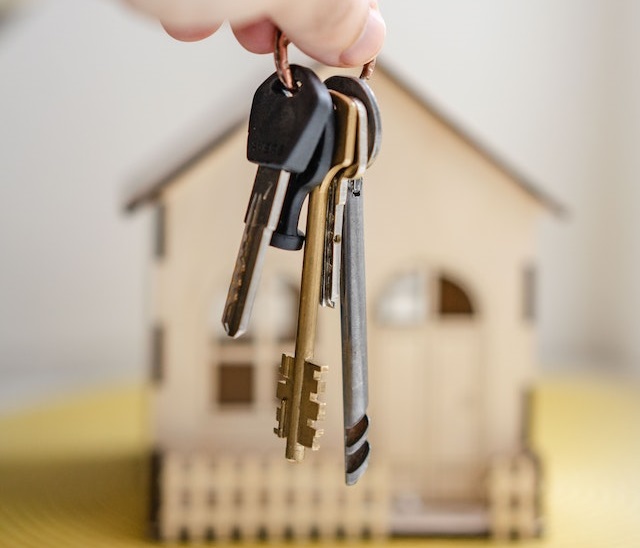 Property prices are presently at record highs, which means the deposit required to acquire a home is the greatest it has ever been in any generation about income. Mortgages are becoming more challenging to get as lending conditions tighten.
However, with greater flexibility around working from home while earning online with a web property, it may be possible to purchase further outside towns and cities, where properties tend to be less expensive.
It can be common to purchase a property that doesn't meet all your desires to afford to get on the property ladder. After all, it's an investment that is likely to grow with time and while you continue to monetise your web property, your real estate property simultaneously increases in value usually, subject to market fluctuations of course.
When you're ready to upsize your property, you can either sell your previous home and invest the return in a bigger/better property or you can continue to rent it out while you enjoy the rental income to invest in paying off the mortgage for the bigger/better property.
A similar model applies to a web property strategy or website strategy to build a web property portfolio successfully. You can discuss this with SeekaHost web consultants further if you wish.
Getting on the property ladder involves several processes such as saving for a down payment and engaging a competent agent, financial counsellor, or property broker who can advise you based on your position.
Equally, to purchase a website domain and host it to create a blog or website using the WordPress CMS (content management system) for example, you need to understand which options are the most suitable for you, especially if you want to scale later with domaining for example, read more about it here:
What is Domaining and how to utilise a Domain Strategy for Higher Profits?
Securing your web property with an SSL certificate is essential for protecting sensitive information, establishing trust, and maintaining data integrity. An SSL certificate protects sensitive information exchanged between the server and the client. Encrypting data establishes a secure connection and builds trust with your visitors.
At SeekaHost the experts have developed the WordPress hosting control panel, which makes searching, buying, and hosting domains super easy and fast at affordable prices. The platform is built with webmasters in mind that want to manage multiple websites in one place. They offer various tutorials on their YouTube channel and share their knowledge and insights via their SeekaCast.
How to navigate the traditional Model of Property Investment in the UK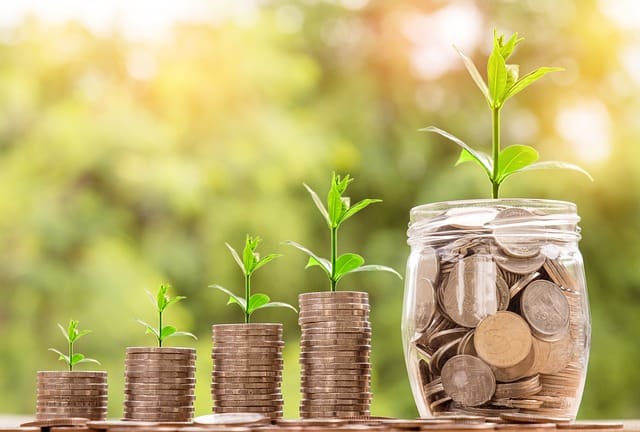 The traditional model of property investment in the UK involves purchasing residential properties for long-term ownership, rental income, and potential capital appreciation.
Learn how people can prepare differently for buying their first home with financial assets.
Traditional Approach:
Buying your own home is the most common way for Brits to invest in real estate. This is generally done by taking out a mortgage and gradually building up equity. The traditional method of real estate investing entails buying a property to rent or sell for a profit.
Investors oversee all aspects of the investment, including finding tenants and managing the property, and they frequently need sizable upfront sums to purchase the property. Investing in real estate traditionally can be profitable. But it also demands a significant time, money, and effort investment.
The Cost of Buying a Residential Home:
The average UK house price was £295,000 in November 2022, which is £28,000 higher than last year. Over the year, the average property price in England climbed by 10.9% to £315,000, £220,000 in Wales (10.7%), £191,000 in Scotland (5.5%), and £176,000 in Northern Ireland (10.7%).
The significance of Financial Investment:
Financial Investment refers to acquiring products or commodities for use in the future or during difficult times. To secure happiness for oneself and immediate family, one must carefully plan for the future.
Financial investment is an asset you put currency into with the hope that it will grow or escalate into a more significant sum. You can later trade it at a higher price or earn money while owning it.
Property investors have three primary options when it comes to investing in the UK real estate market:
They can put money into a rental property and make money by renting it out to renters.
Investors in real estate can purchase investment properties and resell them for a profit.
Real estate investors may own stock in a business that manages their portfolio.
For any investment financial funds are required. So, if you want to get on the property ladder with a web property, there are a few things to consider before getting started.
Considerations for Monetising a Web Property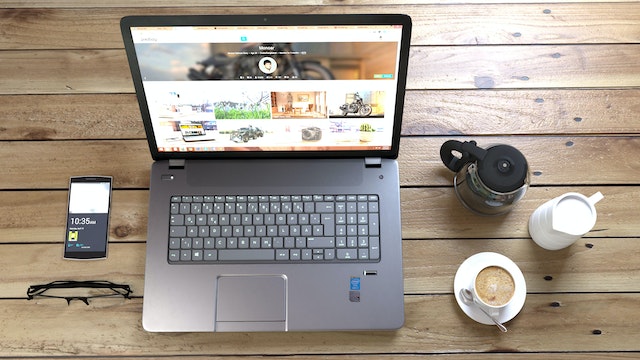 However, before any web property can generate money, you must build a reputation and increase its visibility on the web. Here are some ways you can achieve this:
Establish its authority and brand in a suitable niche
Provide valuable information or entertainment to the target audience
Engage with the community and gain loyal fans and followers
Collaborate with other suitable influencers or brands
Showcase positive reviews, testimonials, or partnership results
Now, this is not as easy as it sounds, and you may require support from professionals such as digital marketing agencies, SEO consultants, or PR agents, but you can also teach some of these skills yourself by taking digital marketing courses or getting some coaching from successful web consultants.
Once you've established a solid following and your web property achieves regular organic traffic of a minimum of a few thousand visitors monthly, you can think about ways to attract investors from a web property if you don't want to invest in it alone. But it would mean you'd have to share your income with your investors.
How to attract Investors for a Web Property for bigger Yields
There are fewer opportunities to win over a potential investor in person in today's industry because most of the networking and consumer interaction takes place online.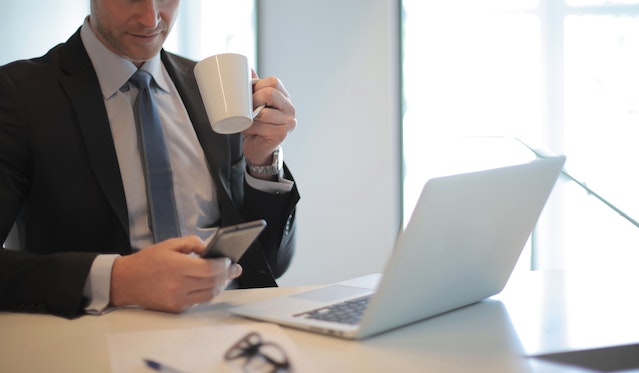 Typically, a potential investor's initial impression of your firm comes from your company website. It may increase credibility or cause alarm.
Invest in technology:
Embrace technological enhancements to enhance overall performance, productiveness, and competitiveness in your commercial employer operations.
Identify your ultimate purpose:
Clearly outline your prolonged-time period imaginative and prescient and targets to manual your decision-making and align your moves towards reaching sustainable boom.
Work round cash constraints:
Strategically control your price range by exploring rate-saving measures, optimising coin float, and searching for advanced investment options to overcome monetary barriers.
Pinpoint your ideal customer:
Identify your purpose market and apprehend their needs, options, and behaviours to tailor your products or services and efficiently achieve and collectively interact with your ideal client base.
Build a reliable crew:
Assemble a skilled and committed group that aligns with your enterprise's values, fosters a top-notch work manner, and possesses the important capabilities and expertise to guide your commercial organisation boom.
You'll have to ask yourself what you want to achieve with your web property and, based on that, choose the best option to monetise it.
For more online monetisation ideas, head here:
Ways to Build a Reputation for a Web Property:
Establishing Authority or Expertise in a Niche:
Consistently produce high-quality content that showcases your knowledge and expertise in a particular field and use SEO techniques such as guest posting for example to gain mentions and backlinks on related authority web properties.
Providing Valuable Information or Entertainment to the Audience:
By addressing their pain points, answering their questions, or providing entertaining content, you can build a loyal following that sees your web property as a valuable resource.
Engaging with the Community and Creating Loyal Fans:
Encourage interaction and discussion with your audience through comments, social media, or forums.
Collaborating with Other Influencers or Brands:
Collaborations with influencers or brands in your niche can boost your credibility and visibility.
Receiving Positive Reviews or Testimonials:
Encourage satisfied users or customers to leave reviews or testimonials about their experience with your web property.
A Web Property can contribute to a Real Estate Property
In conclusion, utilising web property can be a valuable strategy to get on the real estate property ladder. With the ability to generate income through e-commerce, advertising, subscriptions, online courses, and donations, individuals can accumulate financial assets to support their real estate aspirations. Establishing authority, providing valuable content, engaging with the community, and seeking collaborations are essential steps in building a successful web property that can generate an income to invest in real estate.
While web property investments offer opportunities for wealth building and real estate property investments, it is advisable to seek professional guidance and stay informed throughout the process to ensure a smooth and profitable journey towards getting on the property ladder without making a step back.
Author Profile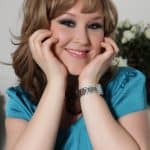 Blogger and Educator by Passion | Senior Online Media & PR Strategist at ClickDo Ltd. | Contributor to many Business Blogs in the United Kingdom | Fascinated to Write Blogs in News & Education I have completed a journalism summer course at the London School of Journalism and manage various blogs.