10 Advantages of having A Custom Email Address for Your Business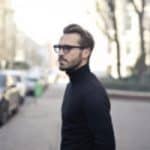 Using generic email address, whether you believe it or not, could be hurting your business significantly!
Most often, businesses that are just starting up ignore the need of having a custom email address, and it isn't just common to use a generic free email to get started before getting a chance to set up own domain, but having things fixed from the start can be highly beneficial.
If your business email address is not associated with your business website domain, people are less likely to trust the email. It also makes you look unprofessional when you use generic email addresses such as [email protected] or [email protected]. That is more reasons getting custom domain email addresses for your business is highly recommended.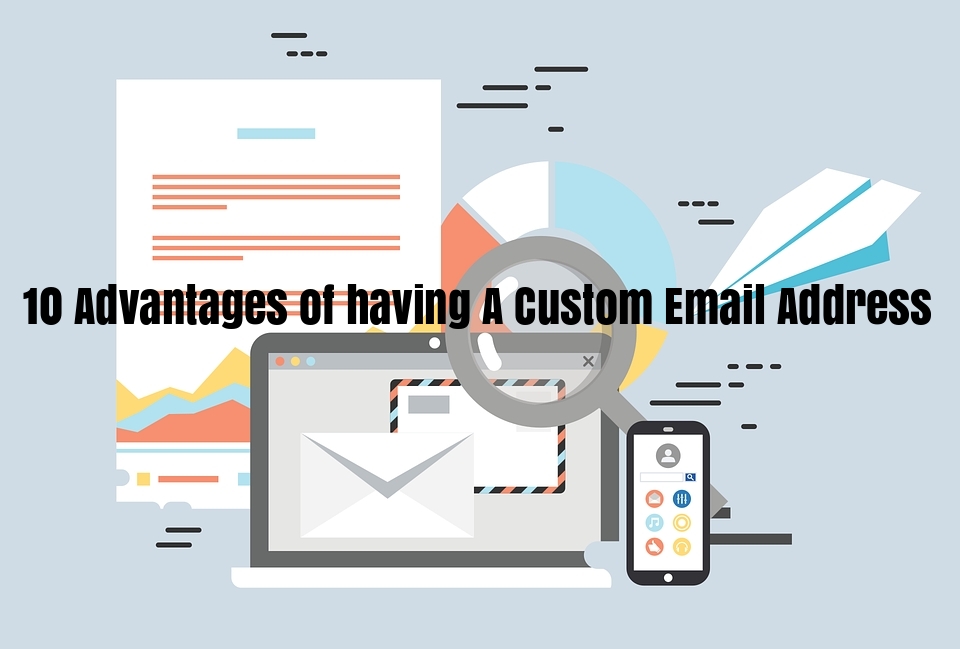 In fact, the advantages of custom email address makes having your own domain name awesome. No matter what the other benefits are, when you purchase a domain name, everybody is going to know how to find you online.
It gives your business an identity online, and some kind of expert status. Here are 10 advantages that come with having custom email address for your business.
10 Advantages of having A Custom Email Address
Below are the major advantages you'll get when you switch to a custom email address for your business.
1. Brand Recognition
The email address is obviously an extension of your brand, and having subject line and the sender's email address same as your business name and domain, is a great branding strategy. Your business email marketing campaign also has a much better chance of being seen as legitimate if sent from a custom email address.
Thus, email marketing as a way to promote products and nurture leads, will get better chances of reaching more customers because you are using a custom email address to send it.
2. More Credibility
Most people that engage with a business or company that has a custom email address tend to trust them more than those with generic email addresses. And it makes your business appear more professional and better prepared to handle customers' queries with dedicated emails.
If you've got a custom email address for your business, it increases customer confidence and your company will appear much more professional, no matter the current size.
3. Impossible to Impersonate
Having generic email makes it easy for scammers to impersonate your company email and scam your unsuspecting customers.
But having your own custom email makes it very difficult to fake, as the domain name belongs to you, no one can create an email alias under it without your approval, which permission is only possible with you.
4. Business Consistency
When your business email addresses are like @yourbusiness.com, you can even take them with you if you switch hosting providers. That means you can maintain consistency and some appearance of credibility and reliability when you use a custom email address.
And people simply trust a custom email address more than they trust a free email address, which relates directly to how they feel about doing business with you.
5. Easy Personalization
If your business have custom email, you can easily create a variety of addresses based on your personal needs. And no matter the website you have, having a custom email address that matches your domain allows you to have different alias under same domain.
You can create, for instance, one email address for each department that your business have. If perhaps, your business needs preferential address for billing, you can create a special email address for billing, sales, and even tech support.
6. Demonstrates Leadership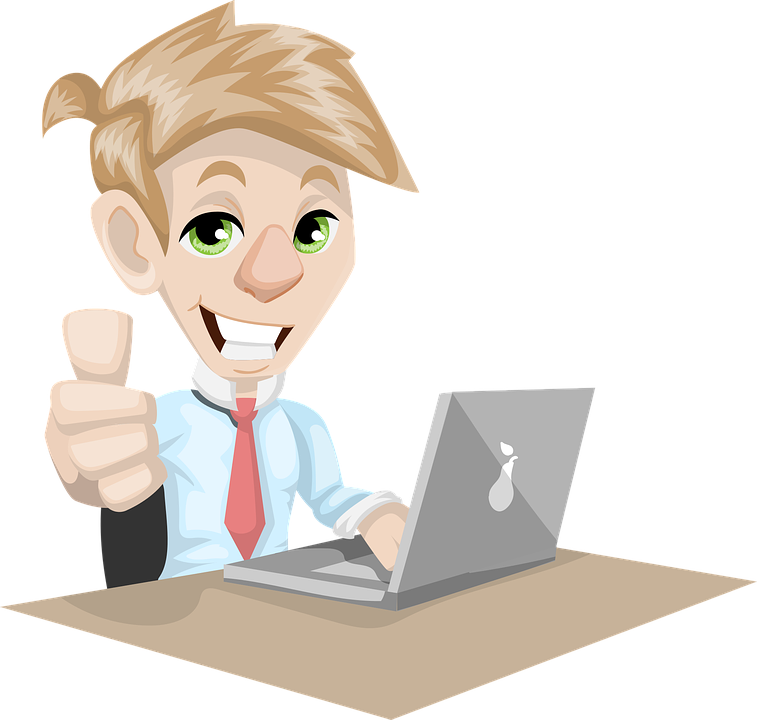 If your business is running custom email, everyone will perceive it as a leader. Usually, every other businesses resort to a @gmail or @yahoo account address. But you can set your business apart with a custom email address to help you increase brand awareness and demonstrate leadership.
It also makes your business look well-established and more professional, as everyone will see you as an expert in your area of specialization.
7. Simplicity
Most often, with the generic email providers getting a simple name address is difficult as all the simple addresses are already taken. But with your own custom email, getting simple name address is easy and very much possible.
It's also easier for people to contact you when your address is simple. You'll find personalized email address easier to remember if you need to give it out too, same for others. As long as they are familiar with your domain name, they can easily remember your email.
8. Flexibility
Custom email proves to be more flexible, in that since you own the domain, even when changing email address, you can have the old email switching to the new address.
You also have the flexibility to add as many staff emails as you wish and ensure consistency by using same [email protected] for all your team.
9. Security
The security of your business matters a lot! So getting a custom email makes it even more difficult for scammers to use email scams to spoil your business name, as an address based on your own domain name will be hard to fake.
And such email breaches like the popular Yahoo breach would not disturb your business.
10. Full Control of Your Emails
Assuming your employees are using their own personal email to communicate with your clients on behalf of the business, what happens when a particular employee decides to leave the company? It might lead you to losing years of business contacts built upon his email.
But if your business has its own custom email set up, you can always have a backup copy of all business emails and also able to deactivate an employee email address after the employee moves on. This makes it easy to even forward all new mails to that address to whoever takes over his position.
In conclusion, as a business owner getting a domain name should be a top priority! But as this can be a time-consuming process, you can explore free tools like domain name generators, such as Nameboy, which will help to automate the search for you, or you may have to search for your desired domain name on SeekaHost domain name search along with easy domain registration. Try it out!
Author Profile
Guest Blogger & Outreach Expert - Interested in Writing Blogs, Articles in Business Niche | News Journalist By Profession in the United Kingdom