Growing Your Small Business: 7 Top Strategies for UK Business Growth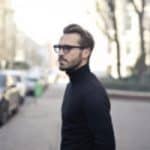 Business growth strategy involves more than just envisioning the long-term success of the business. You need to have a tangible growth plan, or risk losing your customers to increasing business competitors.
If you've ever wondered why half of UK startups only survive more than five years, and about one-third making it up to 10 years, that's exactly what we'll cover in this post; how you could ensure your company is sustainable for the long haul!
While startups or small businesses are usually fueled by ample enthusiasm, but this is rarely enough to take them much far, and to truly succeed in competitive markets like the UK, therefore it is prudent to have a tangible long-term growth plan in place.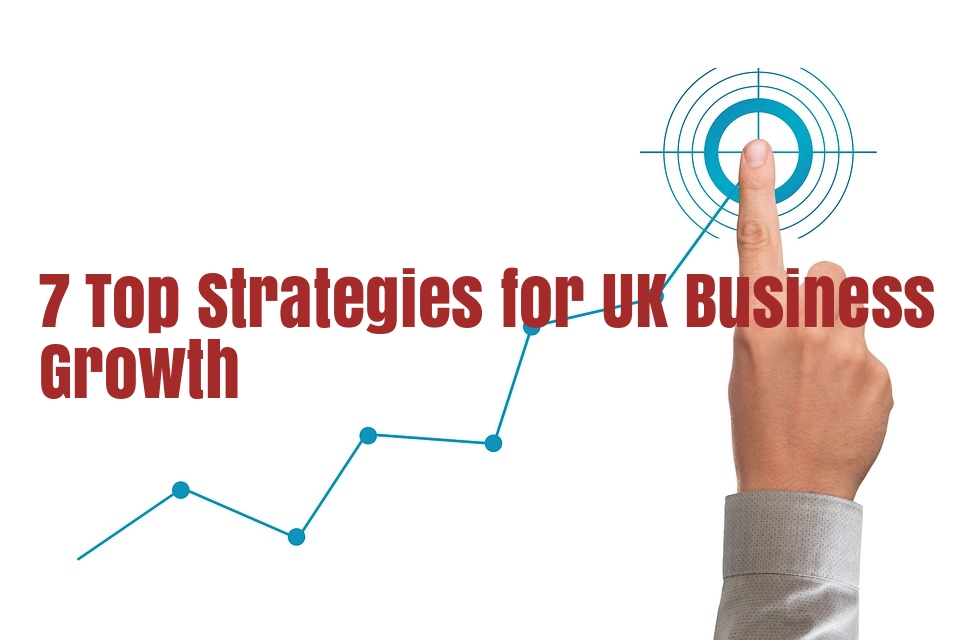 Without a long-term growth plan in place, a startup may reach a plateau sooner than expected; but this stage will eventually become a death knell, albeit it is possible to turn things around by quickly implementing some appropriate growth strategies.
7 Top Strategies for UK Business Growth
The below 7 Top Strategies for UK Business Growth will help you to position your business on key aspects of growth by knowing where to promote your business, what could hold back growth and how to explore potential alternative markets.
1. Create a Unique Value Proposition
Having a unique value proposition, in a nutshell, means a clear statement that offers relevancy by explaining how your product can solve customers' problems or improves their situation and deliver other specific benefits.
And it includes differentiation, which tells the ideal customer why they should patronize your business and not your competitors.
The business value proposition has to be the first point of call for visitors to see on your business website, however it should be visible also at major entry points on the site.
2. Know your Customers
The number goal of any business is to solve a problem for certain audience. You need to identify who these audiences are? Are they your ideal customer? Try to nail down your ideal customer from there, and revert to them as you also adjust your business to stimulate the growth.
For a small business to sustain long-term growth, it must identify why customers come for a product or service.
What makes your business relevant, differentiated and credible? Let the answer explain to other consumers why they should do business with you.
3. know where to Promote your business
The key growth multiplier for businesses in recent years is definitely Internet technology, though as expected, there are other factors that can impact this very growth strategy. The strategy of knowing where to promote your business is further broken into three, as follows:
Market Development: The market development strategy involves the promotion of existing products/services or launching them in a new geographical area. This might be as a result of your regular market been saturated or you're still struggling to attract customers in your locality.
Market Penetration: This strategy aims to increase market share for existing products, and it includes: advertising, product packaging, discounts on orders and other cost effective measures to beat competitors.
Alternative Channels: The use of alternative channels is perhaps the best strategy for business growth, and several small businesses are already using some online platforms for marketing, but alternating platforms may achieve better results.
Additionally, market segmentation is another small business growth formula that means simply dividing your market into various segments according to customer preferences, including locations, interests and other personal characteristics.
4. Define Your Business Key Indicators
You should be able to measure a change in your business, and if you have no way of knowing whether something is effective or not, there is no how you can make progress.
So, try to identify the key indicators that affect the growth of your business, then devote time and money more to those areas.
It is also recommended carrying out A/B test properly to ensure that making changes over time and comparing historic and current results is validated.
5. Focus on your Business Strengths
As a small business, it is best to focus on your strength instead of trying to improve on your weaknesses. This can help you to establish business growth easily as the playing field is your known terrain.
It really pays to leverage on your strengths, and build upon them to grow your business, especially in the early days.
6. Study Your Competitors
Always look at similar businesses as yours that are growing in leaps and bounds, try to see the unique ways that they are implementing their growth strategy.
Are the businesses positioned differently? Then ask yourself why your competitors are making alternate choices. The assumption that you're smarter than your competitor is rarely correct, when they are making bigger progress.
No matter your perceived industry, your competitions are likely excelling at something that you're struggling with presently. And don't be afraid to ask for recommendations.
7. Grow Your Talents
The say that the best team wins is even truer in business. Therefore, your workers have direct impact to your business outcome. How do they connect with your customers? How motivated and inspired are the employees by your company's value proposition?
Always try to hire few employees, but pay more. As the best hands will usually stick around even if you have need to cut back on their compensation during a slow period, if they resonate with the business.
Conclusion
Developing a business growth strategy is never a one-size-fits-all approach, and therefore, making strategic business decisions based on someone else's business success could be rather ill-advised. And blindly following a cookie-cutter plan could be counter-productive.
But you can adopt a specific business growth plan tailored to build your business, which will help to keep your customers coming back, as they are satisfied and fulfilled with their orders.
If you need further guidance on alternative business channels, or you need to adapt your plan to an online business model, you can consult SeekaHost Hosting Advisor to help smooth out your UK business' online performance, by redefining its online architecture and provide a one-size-fits-all strategy for your online business success.
Author Profile
Guest Blogger & Outreach Expert - Interested in Writing Blogs, Articles in Business Niche | News Journalist By Profession in the United Kingdom