6 Good Website Hosting Services Plans with Pay Monthly Packages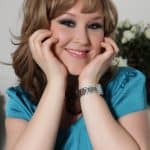 Looking for good website hosting services in the UK?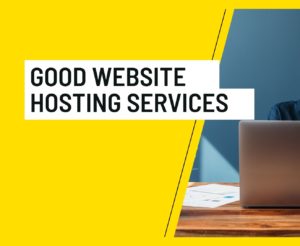 SeekaHost offers the best plans that you can use to get started and host your personal and business websites easily.
What is a good website hosting service?
Reliable with uptime and an easy-to-use control panel is vital when looking for a good host.
There are many hosting providers in the UK but not many are helpful when it comes to supporting customers with 24/7 assistance. Especially if you are a business website owner you need the best for your sites. And that's where SeekaHost comes into play.
SeekaHost was founded by London digital entrepreneur Fernando Raymond after using many hosting services. He wants to ensure that SeekaHost delivers the best hosting experience any business can trust with 100% uptimes.
Fernando introduced the London server hosting services for thousands of UK business owners after he hosted his client's sites on a London dedicated server. The proximity of the servers hosting the user's website helps improve load times and performance.
You can read about our managed WordPress hosting to see how local business owners in London host with London server hosting.
Which are the 6 Good Hosting Plans?
Personal web hosting – UK server
Business web hosting – UK/London servers
WordPress hosting – UK servers
VPS hosting – UK and international locations
Dedicated server hosting – London server
Private Blog/Site hosting – 14 server locations/countries
The above listed are some of the most used web hosting services in the UK by our clients.
1. Personal Web Hosting
When you purchase personal web hosting it includes access to the innovative SeekaHost control panel for WordPress sites hosting. If you prefer to use cPanel, Webmin or Plesk, we offer it all. On this page https://www.seekahost.co.uk/personal-web-hosting/, you can see the listed packages to choose from.
2. Business Web Hosting
Business hosting services are the ideal solution for small or large business websites. SeekaHost offers the best 3 plans that can be used to host anything from 1 site to unlimited business websites with 200GB webspace. See the business hosting plans. You can speak to one of our web support consultants to discuss the business hosting solutions and custom packages for your business sites.
3. WordPress Hosting
SeekaHost WordPress hosting is the UK's easiest use a WP hosting solution with the control panel. You can read everything about our WordPress hosting plans and start with a free 7-day trial. Choose from the 4 best WP hosting plans with a free email account for each. The best thing about our WordPress hosting services is the easy-to-use control panel and speed of getting online with a WordPress blog or website. It's the easiest to use WordPress hosting services and you can read more about our blog hosting control panel on Yahoo news.
4. VPS Hosting
The VPS is the ideal solution for anyone who is looking for High-Quality VPS Hosting Servers to ensure the fastest browsing experience for their visitors. You get the below specs:
Dedicated Resources
High-Speed Servers
Instant Provisioning
Developer Friendly
Guaranteed Uptime
Windows/Linux Servers
The SeekaHost VPS hosting services are the best when it comes to high reliability with performance and security. SeekaHost VPS Hosting packages give you enough options to choose from the resources based on your requirements.
Flexible Web Hosting Options where you can host both Linux and Windows-based operating systems, which you can choose by yourself.  Get unmanaged VPS hosting and customize it from the core installation as per your requirements.
Completely customize your server based on your project requirements in a secured environment. See more details about the best VPS hosting in the UK.
5. Dedicated Server Hosting
The dedicated servers are ideal for people looking for managed dedicated servers in London. As the leading London web hosting services company, we provide high performance dedicated servers that are managed 24/7 by our experts.
You can have your servers managed by us as well as you can have full control and manage it yourself. When you get a dedicated server, you have full access to the resources utilizing the capability to run your software.
Dedicated servers are the best solution to have all your data managed with a server you can rest assured is not shared with any other user or company and is therefore highly secured. So, the dedicated server offers the best speeds ideal for small businesses/agencies to host their client websites, data and run it via their own space. Read more about our dedicated servers in London
6. Private Blog/Site Hosting
Some customers may be looking for domains to be hosted by multiple people or to host multiple websites. The private blog or site hosting enables each of the blogs hosted to appear as owned by multiple people and not the same person. This is done through hosting each blog with unique IPs and different IP classes like A-Class, B Class and C Class. This type of hosting is often used by SEO consultants as it enables the owners of multiple websites to improve each website's SEO with link building. So, the only difference between this type of hosting compared to the other types mentioned here is that each plan offers individual IP addresses for each site and that all the sites can be hosted on servers in different locations (SeekaHost currently offers 14 different country locations). You can read more about it here.
Most private blogs used for SEO purposes are best hosted with shared, VPS and dedicated hosting depending on your requirements.
For our UK clients looking for UK IPs, SeekaHost can provide UK Class C hosting. The London server hosting is one of the best-sellers among SEO consultants and agencies but SeekaHost also provides other UK server locations such as Liverpool, Manchester, Birmingham, and Bristol.
Choose the best Website Hosting to make your Website shine online
Now you have an overview of the different website hosting options you can choose from with SeekaHost, and you should carefully compare all plans so that you use the best fit for your web hosting requirements.
Hopefully, this guide will help you narrow it down, but our expert team can give you additional advice and guidance so that you certainly get the best website hosting providing you with all the features and services you require.
Author Profile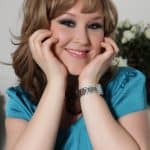 Blogger and Educator by Passion | Senior Online Media & PR Strategist at ClickDo Ltd. | Contributor to many Business Blogs in the United Kingdom | Fascinated to Write Blogs in News & Education I have completed a journalism summer course at the London School of Journalism and manage various blogs.