Private Blog Network Service: Building Blogs For SEO With Best PBN Hosting from SeekaHost™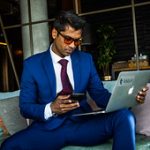 Are you an SEO consultant or interested in the SEO industry and looking for a reliable Private Blog Network Service for building your PBNs?
Then you're in the right place as this article will cover how to build a PBN Network, which PBN Hosting Providers and PBN Hosting Services are the best and how you can use a PBN Network for SEO.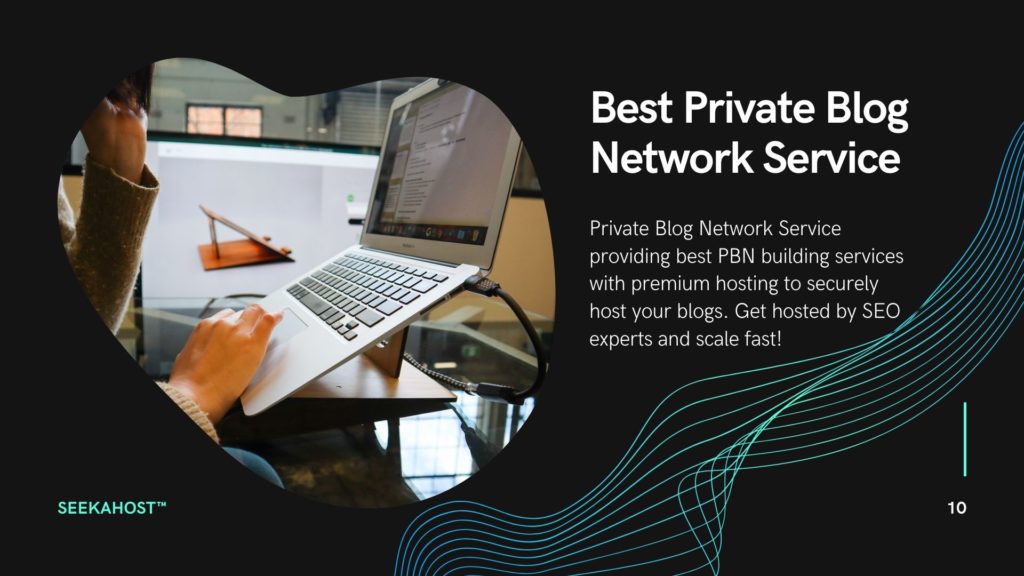 I've written many articles about private blog network SEO tips and how to strategically scale your blog networks.
As one of the first few SEO consultants who used PBNs, I've built one of the largest PBN tips and tricks Facebook groups and PBN networks myself.
And after that, I started the world's the largest PBN hosting services company at seekahost.com and on this page https://www.seekahost.com/pbn-hosting.php we offer over 2000 IPs.
Private Blog Network Service for SEO
Private blog networks are used by thousands of people to facilitate their SEO work in 2021.
There was a huge demand for PBN hosting and thousands of people bought hosting for their private blog networks from us. So, we just provided the hosting for the blogs and how to support to build PBNs.
Read what is PBN Hosting before going further.
Now more and more people in the US and UK are asking for us to recommend PBN Hosting and Providers as they scale their networks. We therefore compiled have many guides and videos on the SeekaHost.com blog and you will find some referenced and mentioned below.
There are many people you can find online who provide the PBN SEO setup services but not many are following the rules to build authentic private blogs for a PBN. It is vital to understand and know how to utilize PBNs for SEO before building private blogs as there are many factors involved to make them succeed on search engines.
The following factors are key elements of successful PBNs:
Good PBN Hosting with unique IP addresses

Managing PBNs effectively and tracking them for optimal performance

Knowing which SEO strategies and techniques to use with PBNs for the best results
We will cover these in the next chapters so that you are well prepared to build your own PBN network for SEO.
What is the best PBN Hosting Service?
Several big and small web hosting companies now offer PBN Hosting Services and you should do some research and comparisons. Check out the 12 best PBN Hosting Providers Guide to start comparing big web hosts like HostGator or Bluehost with smaller web hosts like SeekaHost and Easy Blog Networks.
Once you have compared the various PBN hosting plans, make sure you check that included are unique IP addresses or multiple IP addresses, no footprints, private name servers and multilocation servers. These are vital elements of the web hosting for your private blogs in order to make the SEO strategies work. To understand why, read more about how to build and host your blogs most effectively.
What you need for a successful PBN Network for SEO:
Choose a theme that is appropriate for the blog and its audience. If the blog has a news format, select a News theme that allows you to show different posts in different categories on the home page. Try to create high-quality and informative content, rather than just creating backlinks, which devalues rather than enhances the blog.
A logo highlights your brand. Try to create an individual logo for each private blogs to give it a recognizable character and that visitors immediately know what this is all about. Use design tools such as Canva for this purpose and make them all unique.
Invest time and money in the content of your blogs to avoid footprints. If you publish similar or the same content and always use the same keywords to create backlinks and stuff keywords, search engines will negatively rate your websites with lower domain authority and low ranks. Avoid linking PBN websites directly, especially if you have a small PBN network.
There are some basic pages that your website should be equipped with, such as an "about" page with about 400-500 words to explain to the visitor the purpose of the website. Change the title to "About us" or "Who we are" etc. on your different blogs. A contact page with some contact details to show authenticity. And other sites such as privacy pages, terms and conditions, disclaimer and more should be added.
This is the basic concept of building a PBN without leaving a footprint. If all your blogs are hosted at the same IP address, then it's a hint that they all belong to the same network or owner. Individual IP addresses for the blogs in your network present differences for search engine bots so they do not link them.
The private name server configuration is important so that all websites in your network vary in their name server details for the domain names. For example,  if your domain name is abc.com, your private name server is ns1.abc.com & ns2.abc.com. However, it is best to vary names for each domain and not disclose the details of the hosting provider.
Different Server Locations
This is an optional requirement to show more variation if you have more than 100 domains in your PBN network. If the IP files assigned to your sites belong to the same location, this can act as a footprint. If you have more than 100 domains on your network, you can select a PBN hosting provider like SeekaHost that can display variations in IP sites and server locations.
Easy to use Blog Hosting Control Panel
Imagine managing and regularly tracking 100s of blogs in several dashboards. You'd be a busy person. At SeekaHost the expert team have tested various PBN Hosting Control Panels and have found that they are not very user-friendly, especially for PBN owners with multiple websites. That's why they have developed and designed a unique blog hosting manager tool that allows its users to host all their private blogs with the best PBN Hosting inside one dashboard that allows them to
have all their WP sites in one overview
track all their WP sites via the panel by connecting tracking tools like Google Analytics and Clicky.
purchase, cancel, upgrade or downgrade their hosting plans at any time inside the app
download backups of all their hosted sites at any time through the panel
move, add or remove sites quickly and flexibly
customize their name servers
categorise all your hosted sites
You can see how it looks and works in this short explainer video:
Once you have checked all these points for your private blogs, then you can move on to using them for SEO.
How to use Private Blog Networks for SEO in 2021?
Build PBNs the right way for the best SEO Results
We advise people to build real and authentic WordPress blogs that provide value to the readers and not worry about blocking bots or other practices that go against search engine guidelines.
WordPress is the most popular CMS in the world and it is very good for SEO purposes as it allows users to utilize SEO plugins like Yoast SEO or All in One SEO to improve each blog's SEO performance on search engines. This is why at SeekaHost, besides PBN hosting we offer managed WordPress Hosting as another option in the SeekaHost App, which will provide users with many preconfigured functions like automated backups, added plugins and much more.
Included in both PBN Hosting and WP Hosting are unique IPs and C Class IPs for your blogs to act as unique blogs owned by multiple owners. That's how you should create a blog network that will generate several SEO benefits.
If the blogs are well built and follow the search engine guidelines, your blogs are safe and likely to thrive.
Do not install many plugins to block bots unless you want to stop your competitors fishing for where the links come from.
I own over 800 blogs, and all are built on WordPress and on unique IPs and domains are registered by many people. So, there aren't any issues.
All the blogs are well maintained and many of them are getting daily enquiries for guest posting to add to their content each month. All these private blogs are managed, audited and regularly maintained by my teams.
Have a look at the UK Business Blog https://business.clickdo.co.uk/ and which has gained a DA of 48 and monthly visitors of around 5k.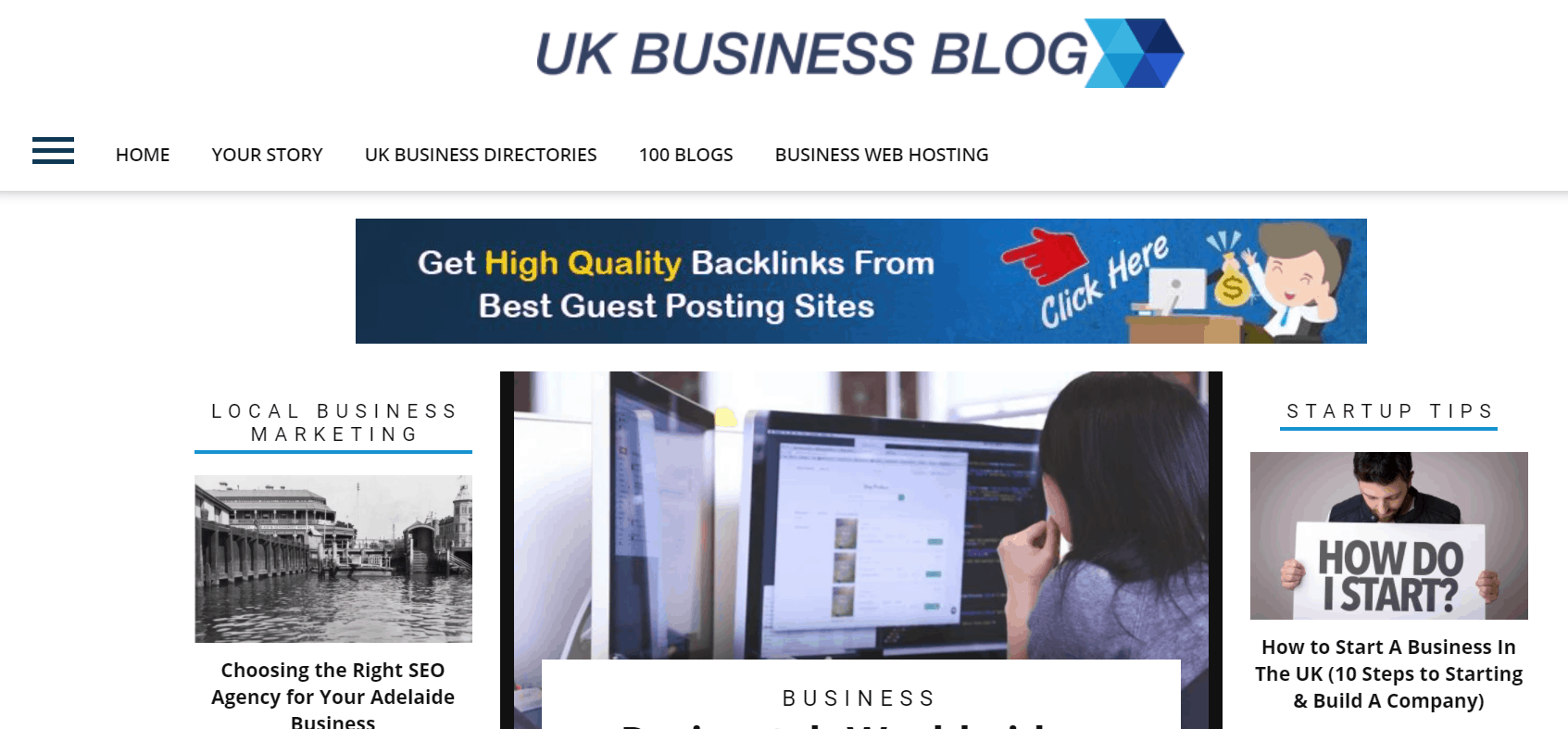 As you can see, it has a unique theme and features different related categories and list posts. The logo is branded and it is regularly updated with fresh and trendy content targeting a business audience. It features a contact and about page and visitors can also find it on FB or Twitter.
You can see how good the blogs must be built and that's how we build PBNs that meet search engine guidelines for the best SEO outcomes when building backlinks.
All our staff are well trained to build amazing PBNs with WordPress and they share their knowledge, skills and insights on the SeekaHost blogs and SeekaHost YouTube channel.
Our goal is to only create private blogs that will add value to the web and readers.
We never build PBNs that are for the sake of link building without a purpose.
You can check out some of our other PBNs below and we urge you to compare them and see for yourself how we make them unique and valuable:
https://the-bloggers-exchange.org/
All these blogs are related to blogging, online businesses and also wider general topics and can therefore be utilized in various ways for SEO like link exchanges where relevant, guest posts to promote certain services etc. They can also be used for guest posting, which is an additional benefit as this also helps with getting links to other authority websites outside of your PBN.
What's important when building PBNs?
Domains should be registered by multiple people or with different names. So, they act as blogs owned by different owners and not by the same person.
Host each blog on unique IPs. SeekaHost offers A Class, B Class and C Class IPs for PBN hosting.
Publish well written, high-quality unique content
Follow the SEO rules and search engine guidelines when building the blogs
Do some internal linking that adds value to the content with useful and relevant anchors
Use customized images and media on your blogs
Build them as authentic blogs and add value to the web users
Publish each week or at least monthly on your blogs and update the content
If you follow these 7 steps I've mentioned your blogs should be performing well on search engines and provide a good SEO boost.
But keep in mind, when placing contextual links on the blogs. Do not plug keyword-rich anchors and link to a ton of money sites without relevancy.
Most people get their PBNs power diluted or reduced by search engines due to wrong outbound links. That's a major case I've seen.
People just link from PBNs left and right with direct anchors and it looks like selling links without any relevancy.
PBNs are no different to a normal blog, but they have to be built and managed professionally.
Private Blog Network Building Services
For some this may be quite a difficult task. After all, building successful PBNs is a full-time job that usually takes a whole team to work. And knowing and applying SEO strategies and techniques is another ball game, which is obviously learnable with SEO training courses, but very time-consuming.
SeekaHost can help out with this problem. We offer our support with PBN setups and charge a fee of £50 per PBN to be setup professionally with top on-page SEO, including 5 well-written articles with optimised images, internal linking and SEO friendly content. Complete on-page SEO will be done as shown the online SEO expert course to ensure, just like the UK Business Blog, the WP blog will rank well on search engines for selected keywords.
So, if you need support with setting up your private blogs for an ideal start on the web and search engines, contact us via [email protected]
Can you buy expired domains for your PBNs?
There are many people who sell expired domains but you can easily learn how to find expired domains or else find daily dropped expired domains for free at the SeekaHost expired domains list.
You may read the Evaluating Expired Domains – 5 Things you should consider before buying Expired Domains by Praneet Thakur.
You can also read this PBN Hosting review and see why SeekaHost is rated as the #1 on the list when it comes to PBN hosting and PBN services.
Author Profile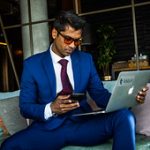 Founder & CEO SeekaHost™ helping 100 million people get online with the most affordable domain names and web hosting services. Featured on Forbes, Entrepreneur, Reader Digest and many more publications.