Private Blog Network Service: Building Blogs For SEO With Best PBN Hosting from SeekaHost™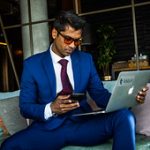 Are you in the SEO industry and looking for reliable Private Blog Network Service for building your PBNs? – We got that covered at and our services the best premium blog hosting.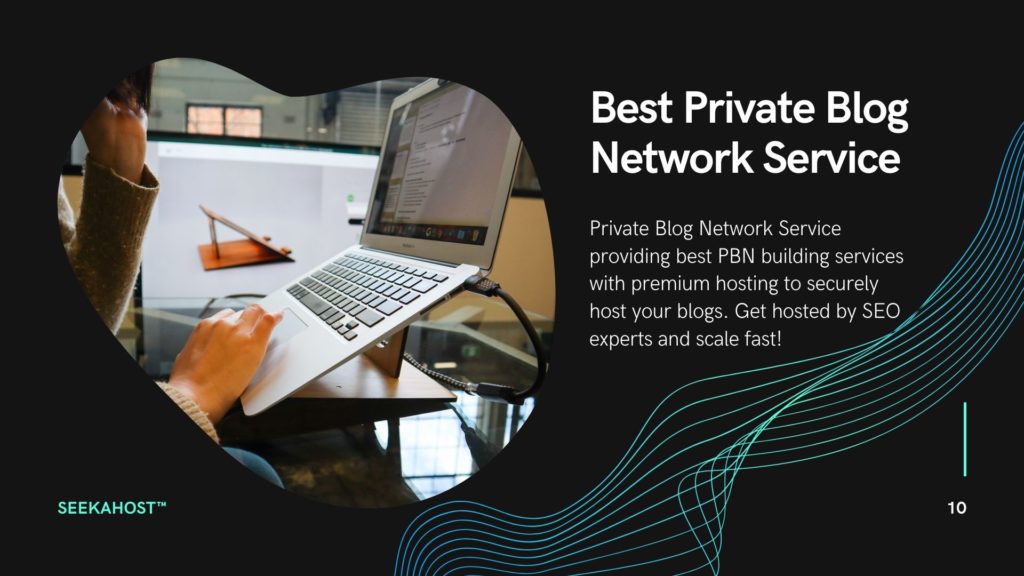 I've written many articles about private blog network SEO tips and how to strategically scale your blog networks.
There are many people who prove PBN services in the market however some build them the wrong way and owners of the domains loses their investments.
As one of the first few SEO consultants who used PBNs, I've built one of the largest PBN tips and tricks Facebook groups.
And after that, I started the world's the largest PBN hosting services company at seekahost.com on this page https://www.seekahost.com/pbn-hosting.php and we offer over 2000 IPs.
Private Blog Network Service
Private blog networks are used by thousands of people to facilitate their SEO work in 2020.
There was a huge demand for PBN hosting and thousands of people bought hosting for their private blog networks from us. So, we just provided the hosting for the blogs and how to support to build PBNs.
Read what is PBN Hosting before going further.
Now more and more people in the US and UK are asking for us to recommend PBN builders as they scale their networks. We have many guides and videos on the SeekaHost.com blog.
There are many people you can find online who provide the PBN SEO setup services but not many are following the rules to build an authentic blog.
How to use Private Blog Networks for SEO in 2020
How to build PBNs right way?
We advise people to build real WordPress blogs and not worry about blocking bots and things like that.
What you must follow is the Unique IPs and C Class IP hosting your blogs to act as unique blogs owned by multiple people. That's how you should be created a blog network.
If the blogs are well built and follow the rules, your blogs are safe.
Do not install many plugins to block bots unless you want to stop your competitors fishing for where the links coming from.
I own over 800 blogs, and all are built on WordPress and on unique IPs and domains are registered by many people. So, there aren't any issues.
All then blogs are well maintained and hundreds of them are rented for SEOs to use to publish their content each month. so that blog is audited by my teams and looked after.
What's important when building PBNs?
Domains should register by multiple people or with who is protected. So, they act as blogs owned by multiple people and not by the same person.
Host each blog on Unique IPs. SeekaHost offers A Class, B Class and C Class IPs for PBN hosting.
Publish well written unique content
Follow the SEO rules when building the blogs
Do some internal linking
Use images and media on your blogs
Build them like real blogs and add value to the web users
Publish each week or at least monthly on your blogs
If you follow the 7 steps, I've mentioned your blogs should be fine.
But keep in mind, when placing contextual links on the blogs. Do not plug keyword-rich anchors and link to a ton of money sites without relevancy.
Most people get their PBNs power diluted or stop counting by Google due to wrong outbound links. that's a major case I've seen.
People just link from PBNs left and right with direct anchors and it looks like selling links without any relevancy.
PBNs are no different to a normal blog.
Have a looks at the UK business blog https://business.clickdo.co.uk/ and that's how well your Blogs should be done.
Below are some blogs for you to have a look to understand the standard of the blogs we build to support the ClickDo SEO services.
Check below blogs to get some ideas:
now you can see how good the blogs must be built and that's how we build PBNs.
All our staff is well trained to build amazing PBNs and each is personally trained by me. I'm the best SEO Consultant in the worlds and I follow what works when it comes to SEO.
Our goal is to only create private blogs that will add value to the web.
We never build PBNs that are for the sake of building a PBN.
Private Blog Network building services
If the answer is yes, head over to https://www.seekahost.com/pbn-hosting.php and get a PBN hosting package depending on the amount blogs you wish to build and contact us.
We do charge £50 per PBN setup and that includes 5 well-written articles and images and internal linking done. Complete on-page SEO will be done as shown the online SEO training course.
So, if you need your blogs well set up to contact us via [email protected]
Where can you buy expired domains for your PBNs?
There are many people who sells expired domains but you can easily learn how to find expired domains or else get daily dropped expired domains for free at SeekaHost expired domains list.
You may read the Evaluating Expired Domains – 5 Things you should consider before buying Expired Domains by Praneet Thakur.
You can also read this PBN Hosting review and see why SeekaHost is rated as the #1 on the list when it comes to SeekaHost PBN hosting.