What is a Domain Hosting Control Panel and why use it via SeekaHost.app?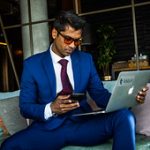 If you have never used a domain hosting control panel before and are wondering what a web hosting control panel is, then it is about time for you to get into it.
Because no matter how and where you register a domain and host it to create a website or blog, you will need to use one to manage your hosting and website.
If you search for domain hosting control panels online you will come across the most famous ones like cPanel, Plesk and Webmin. You can also find out more about them in this article: https://www.seekahost.com/cheap-cms-hosting-services/.
It is recommendable to perhaps test one of them first with a free trial so that you see how easy or difficult you find navigating and using it. However, at SeekaHost we like simplicity and have therefore created the world's best WordPress web hosting control panel providing the option to host a domain in less than 60 seconds.
Many of our WordPress PBN hosting clients are already raving about it and you can find reviews on the SeekaHost YouTube channel.
Why use the SeekaHost Web Hosting Control Panel?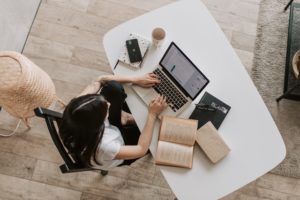 Hosting a domain name with SeekaHost's WordPress hosting control panel is the fastest way to get online with any WordPress blog or website.
But there are many other advantages this control panel offers compared to its competitors such as:
Free access to all hosted domains with one-click inside the dashboard PLUS analytics tools like Google Analytics and Clicky linked with the account.
Easy set-up or move of new WP sites and upgrade or downgrade of hosting plans with one click in the domain overview.
Quick access to all WP hosting and PBN hosting plan options inside the control panel – no need to leave the app.
Speedy management of all backups or website data imports and exports with one click or by contacting the support team through the contact options in the control panel.
Free access to all FAQs in the knowledgebase within the dashboard to help with WP or hosting questions.
Free access to WordPress and control panel tutorials and guides inside the app.
OK, enough of bragging, let's see how this actually looks and works.
What does the SeekaHost Domain Hosting Control Panel feature?
Once you have found and registered a domain, you need hosting for it with a good web hosting service and an easy-to-use interface that provides you with features like 1-Click WordPress installation and SSL certificate activation for the domain, just to mention a few of the most important ones.
Additional features like backup options are vital when hosting a domain and building a site for safeguarding all your website data and content.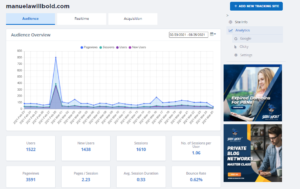 Some web hosting control panels offer such features, but the SeekaHost blog hosting control panel stands out with the tracking sites feature. You can connect your website with your Google Analytics and Clicky account inside the panel, which gives you important insights into the website traffic data in real time. No more annoying account switching – it is all there in your domain hosting control panel.
How does it work you wonder? Check out how easy it is to set your new client account up with the SeekaHost App.
How to get started with the SeekaHost Blog Hosting Control Panel?
Follow these simple steps to manage your WordPress websites super easily and quickly and say goodbye to any complicated previous web hosting control panel.
First head to https://www.seekahost.app/.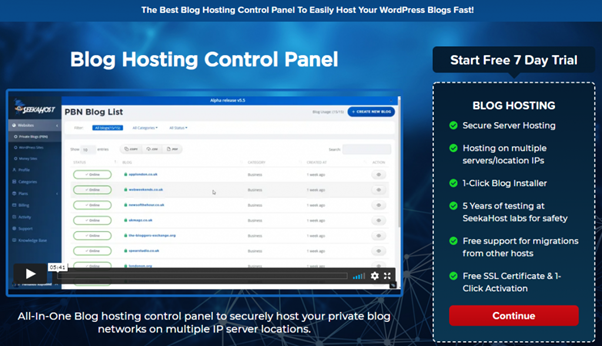 2. Create a new account at https://portal.seekahost.app/register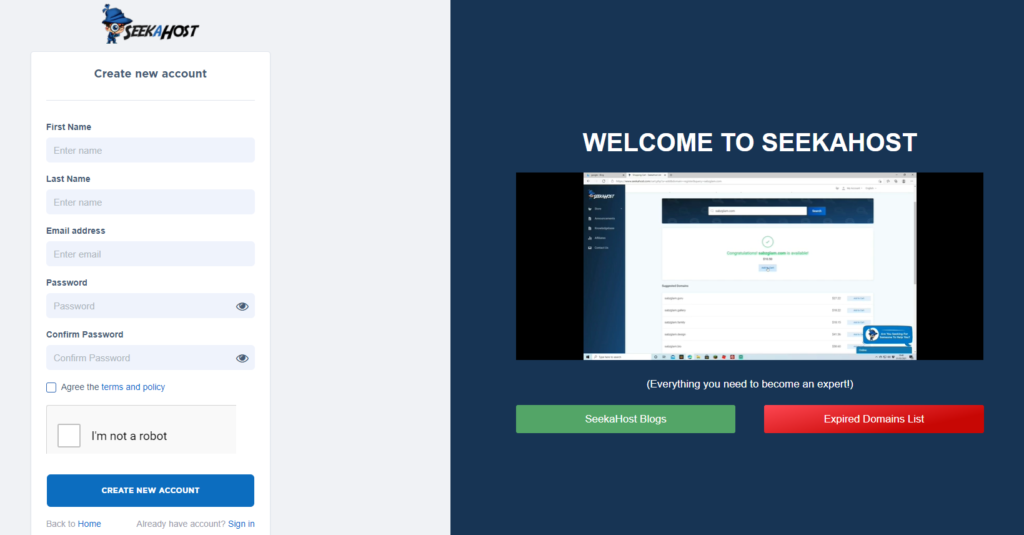 3. Login to your account at https://portal.seekahost.app/login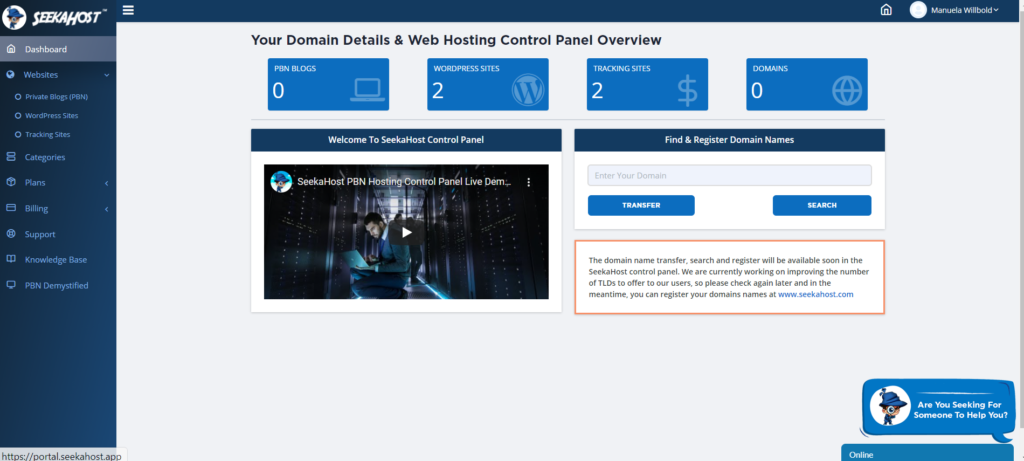 4. Buy a WordPress hosting plan https://portal.seekahost.app/wordpress-hosting for your WordPress sites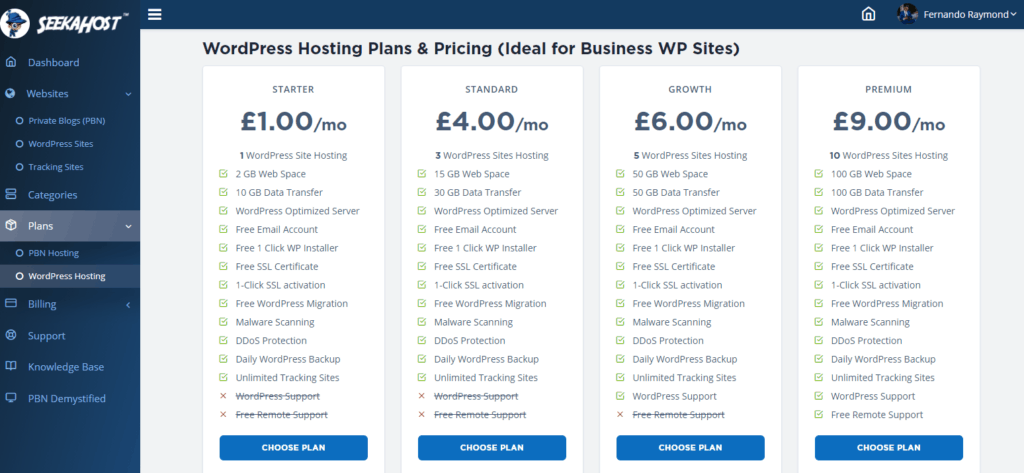 or a PBN hosting plan https://portal.seekahost.app/pbn-hosting if you need multiple IP class hosting to create a private blog network.
5. Integrate your domain by installing WordPress to your domain name with the 1-Click WordPress installer.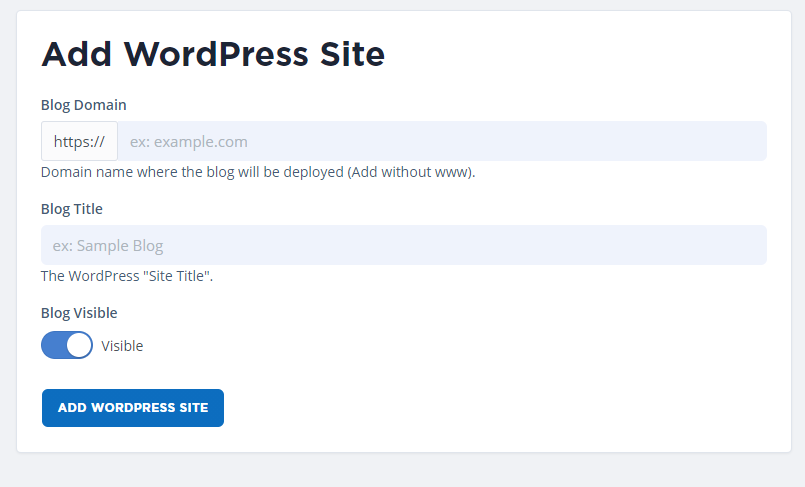 6. Once WordPress is installed and your site added, change the name servers if your domain is registered with another domain registry.
7. Activate the SSL Certificate for free and your domain will be secured and SEO friendly.
8. Connect Google Analytics and/or Clicky with your hosted site and track it inside the app (both work in similar ways – for tutorials on how to connect Google Analytics with your website head to the ClickDo YouTube channel).
9. Take a backup of your newly set up WordPress site to keep your website data safe.

Wasn't that easy?
If you have followed the above mentioned quick 9 steps, then you should be ready to dominate the internet very soon with your WordPress sites and the best WordPress hosting manager.
Get online in 60 seconds and never look back
The SeekaHost App allows you to access and manage all your websites or blogs from anywhere, so that you can live the digital nomad lifestyle or work remotely without worrying about losing track.
Start with a free 7-day trial now with one of the best WordPress hosting UK plans and get started at https://www.seekahost.app/.
Follow your passion or dream and build a website that can turn around millions in the future or that becomes one of the best UK Blogs with SeekaHost.
Because at SeekaHost we care about our customer's comfort, convenience, and reliability when it comes to our services.
If you have any further questions about how to use the web hosting control panel to host and manage domains, ask our SeekaHost expert team in the live chat support or open a support ticket.
Author Profile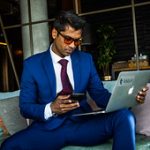 Founder & CEO SeekaHost™ helping 100 million people get online with the most affordable domain names and web hosting services. Featured on Forbes, Entrepreneur, Reader Digest and many more publications.