How to make email address with custom domain in 12 easy steps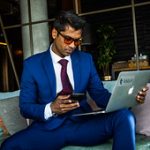 Looking for a custom email address for business with my own domain name and how to make email address with custom domain?
In this guide, you will learn how to get a personalised professional email account for your domain name.
There are many ways to get a free email like Gmail, Yahoo, or outlook but they are not ideal for business if you are looking for a professional email.
Getting an email address on your domain is easy and takes on few minutes if you already have a domain name.
If you do not have a domain, you can register a domain name at www.seekahost.co.uk
Watch the below video to learn how to register a domain step by step.
12 steps to make email address with custom domain
Steps to get an email address on your domain
First, have a domain name or buy one at www.seekahost.com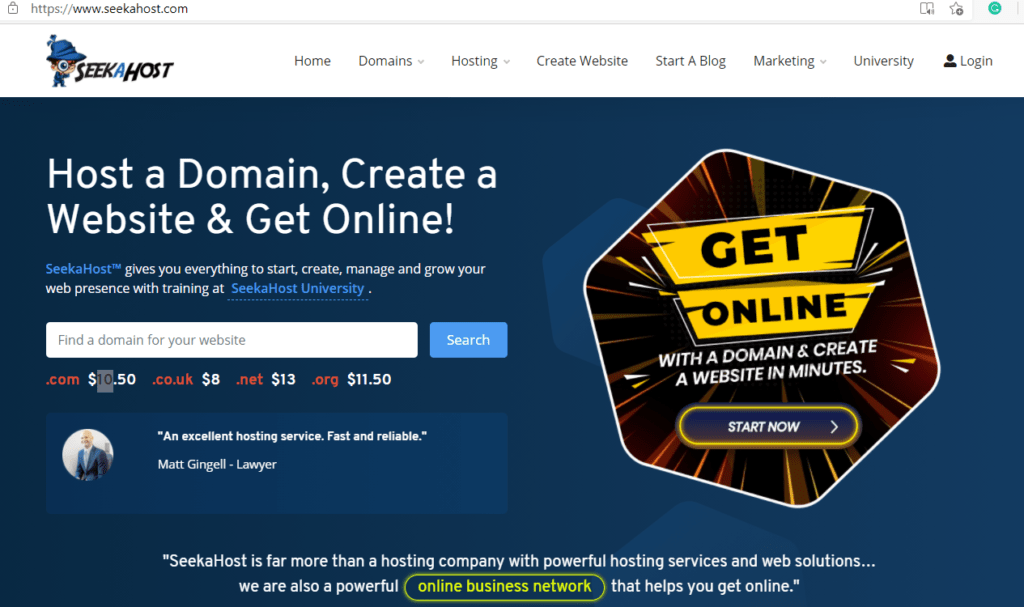 2. Sign up to seekahost.app portal at https://portal.seekahost.app/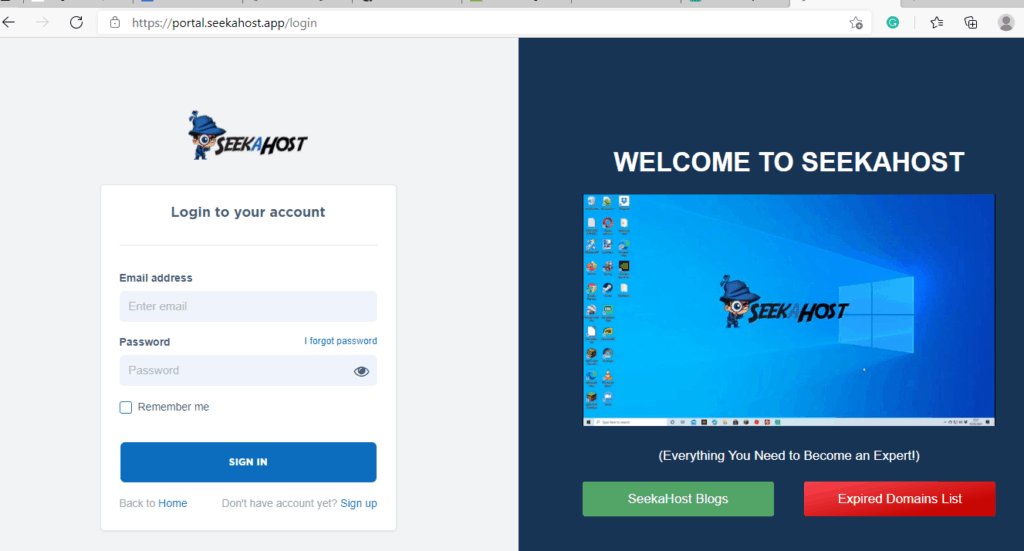 3. Buy a WordPress hosting plan. You can start with the starter plan where you can host the domain and get an email account.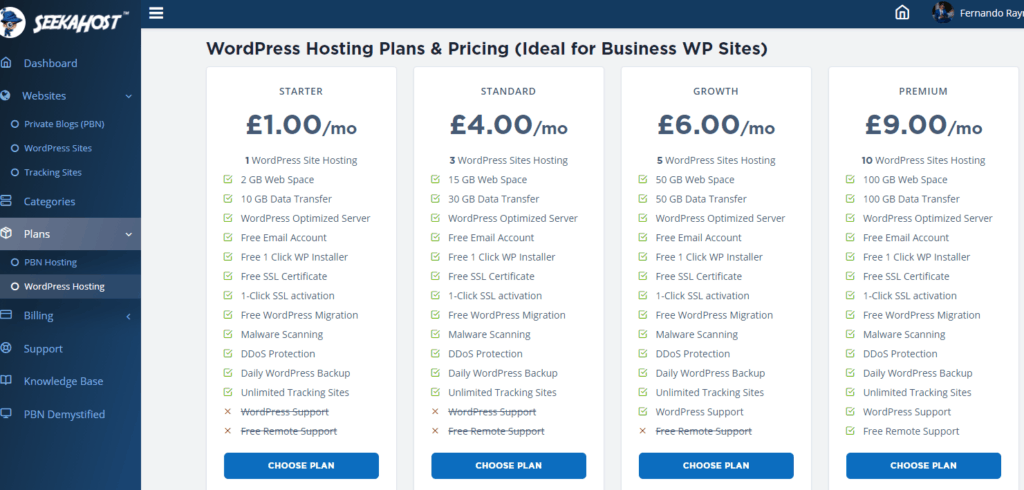 4. Install WordPress on your domain with 1-Click Installer. **Not like buying one of the emails hosting packages, this is an easier way to have a blog or website up for the domain name as well if you need.
5. After you installed WordPress, you will see site online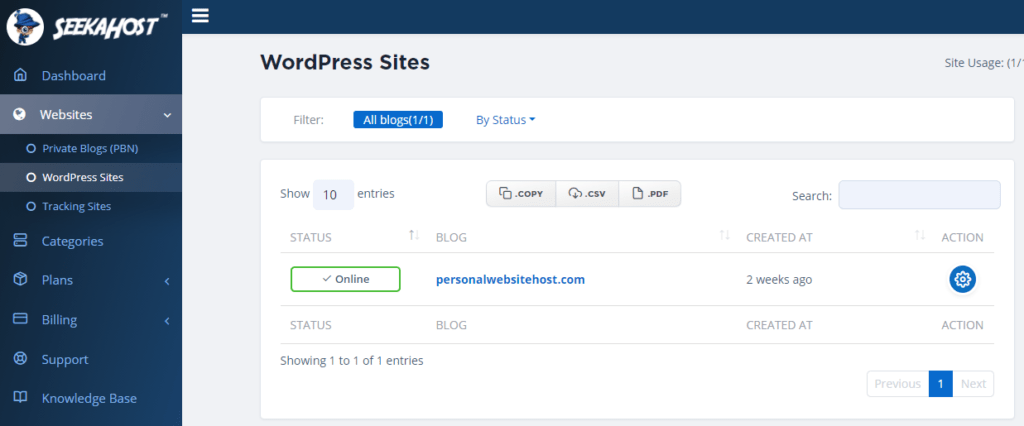 6. Click on the gear wheel. And you will be taken to the new view where you will see the email account. Before that you will have to change the nameserver for you domain name. **If you bought the domain name at SeekaHost, then login to the client area https://www.seekahost.com/clientarea.php and you can do that. Watch this video so you will see how to get a domain, install WordPress, change nameservers for the domain. **If you have the domain at some other registrar then you follow the same steps to change the nameservers ns1 and ns2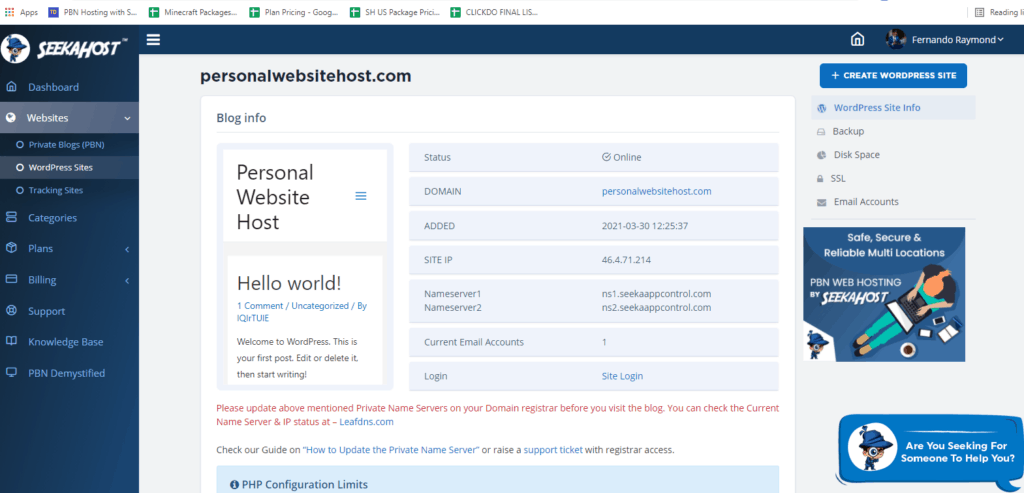 7. Click on email accounts. And you will see the option to create the email.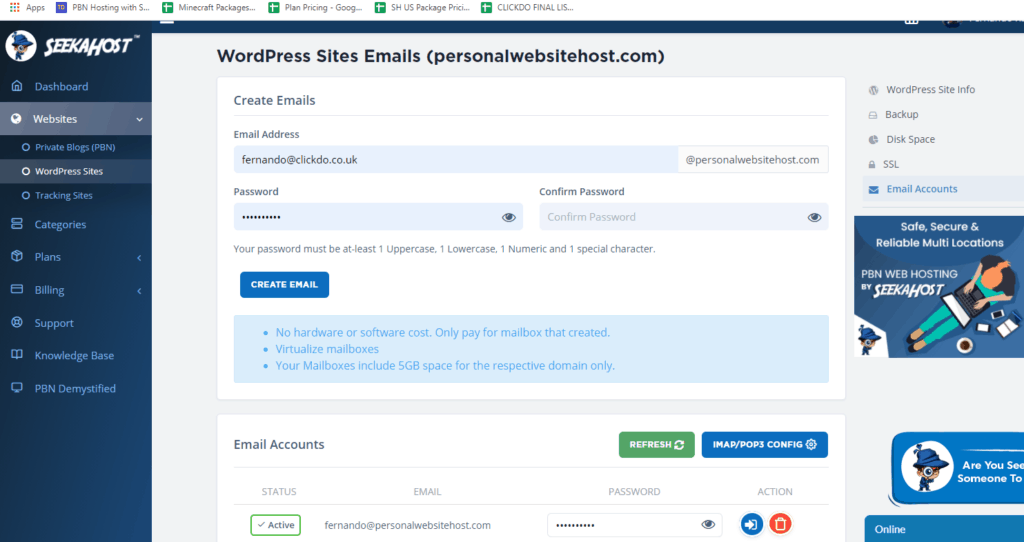 8. Press create email. Give name to appear in front of @doaminname.com **Example I have created [email protected] by giving the name "fernando" when creating the email address.
9. It will take few seconds, but press a refresh and you will be able to login into your email account by pressing (see below)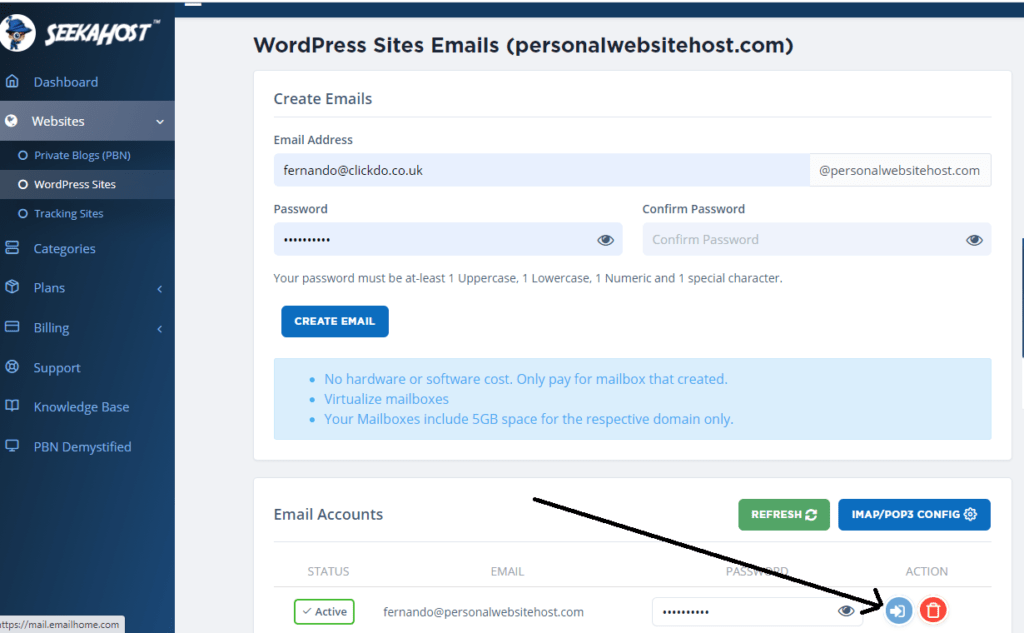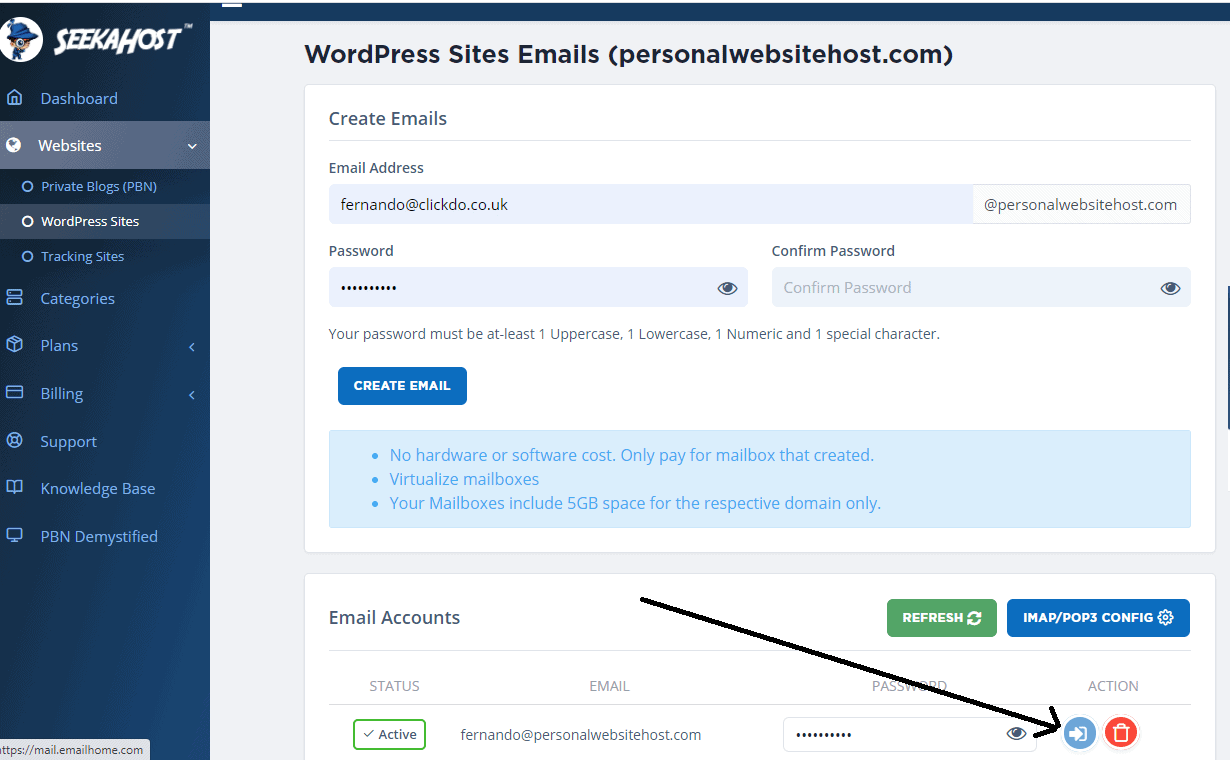 10. You will be proceeding to > https://mail.emailhome.com/ where you give your email address and password which you gave when creating the email address. **You will also get the same to your email address which you gave when creating the account at > https://portal.seekahost.app/
11. You are inside the email account and you can start sending emails.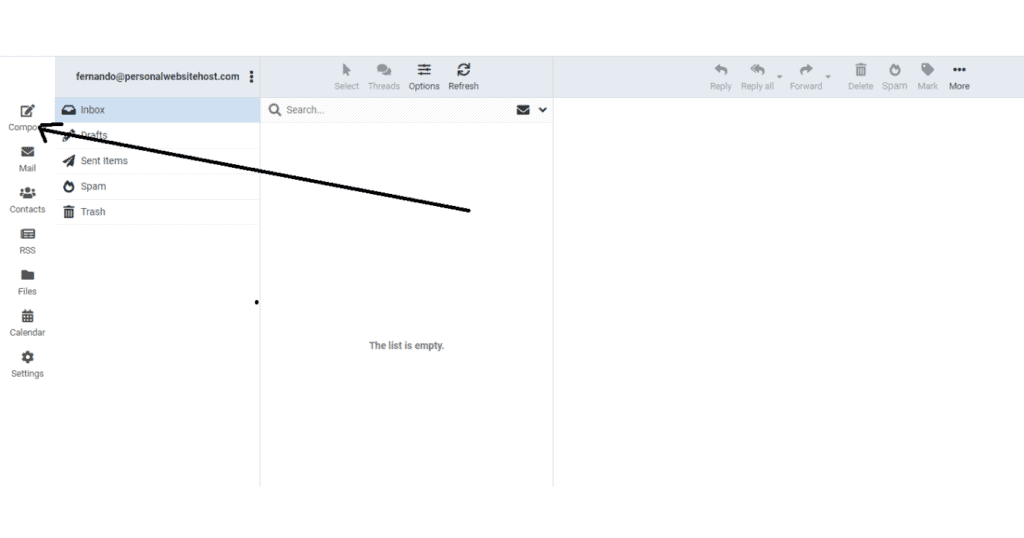 12. Go to compose an email and write an email, and press send.
That is how easy it is to create an email address with a custom domain.
Hosting with SeekaHost WordPress hosting plans will help you easily get a free email account if you are using the SeekaHost WordPress hosting control panel.
We have made it a simple and cheapest option to get a custom email for business services.
If you have any questions to want to discuss email account spacing or buy the best email hosting separately, you can ask on our live chat support.
Author Profile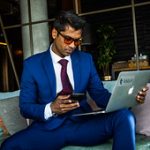 Founder & CEO SeekaHost™ helping 100 million people get online with the most affordable domain names and web hosting services. Featured on Forbes, Entrepreneur, Reader Digest and many more publications.