How to Effectively Add and Utilize Subscribe Buttons When Building a Website?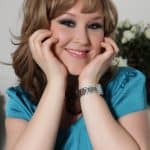 The world is moving online. People:
Shop
Do business
Learn
Work
online.
Consequently, there are many websites and apps they browse each day including yours possibly. But you would like those visitors to return and keep up-to-date about your website or business.
How can you stay on top of their minds?
How can you make them consume your content over others?
How can you drive them further into your sales funnel?
The answer: make them subscribe to your content. Using a subscribe button in your website builder no matter which one you use, is the key to achieving the same.
In the next seven minutes, learn all about how to add and utilize a subscribe button when building a website. The article will discuss:
The definition of a subscribe button
The purpose or need of a subscribe button
Places you can add a subscribe button
Ways to maximize the use of a subscribe button
Without further ado, let's begin.
What is a subscribe button?

A subscribe button is a button that allows website visitors to sign up for receiving updates each time you add new content to your website. Furthermore, the subscribe button allows website visitors to provide their contact details so you can contact them to share content or announce sales or new offers, amongst other things.
Including a subscribe button on every page and in suitable posts on your website helps in increasing your chances of getting website visitors to sign up for your content no matter what page they land on. Thus, your audience has more opportunities to engage with your business in the future.
The subscribe button you add can redirect website visitors to a static sign-up page or the button can be an embedded form on each page of your site. It can also include a CTA.
Why do you need a subscribe button?
There are 1.14 billion websites in the world at the time of writing this article. 17% of these websites are active. That percentage translates to 197,046,670 websites.
That's a huge number. No user can possibly consume content from all of them. That's why users visit a limited number of websites and apps to consume the content that they want.
Thus, getting subscribers is essential if you want to build a target audience for your brand. A subscriber is way more important than a random website visitor. Why? Because a subscriber has expressed their interest in your content/offer/product by subscribing.
That's where a subscribe button comes into play. One-click at it and the user has consented to consume your content at a pace chosen by you.
The subscription-based model helps users sign up for content they want to see more of:
Their favourite YouTube channels
The newsletters they love
The Facebook page content they want to see more of
That's why you must add a subscribe button to your website.
Where should you add the subscribe button?
This is an important question as website visitors will only use the subscribe button if they receive something they want. The purpose and style or design of a subscribe button varies depending on the type of website and the website builder.
All website builders, from WordPress to Elementor, offer to subscribe button features. Many marketing automation tools such as MailChimp or ConvertKit provide integrations that allow website owners or builders to create subscribe buttons, pop-ups, and landing pages so that the added contact details can be utilized here further for marketing purposes.
A news website will encourage visitors to subscribe to get the latest news via email. A business website will encourage visitors to subscribe to receive offers, new product/service news, etc.
Let's uncover where to subscribe buttons can usually be added to a website with a website builder.
Inside blogs

Every website usually has a blog to share information, news, and opinions. People search, scan, and even disregard certain blogs if they're not relevant to them. That's why you need multiple subscribe buttons inside a blog to add different triggers.
Go for a permanent subscribe button at the bottom of the blog as shown here to ensure that your loyal visitors know where to find you so that they can follow you on their preferred channels:
Add a dynamic response button for those website visitors who spend enough time on the blog through pop-ups for example. Furthermore, adding subscribe buttons in the middle of the blog is a great practice as well, especially if it correlates with the content, e.g., your blog post is about one of the services or products you offer.
At the end of the order and fulfilment process
This is the best opportunity to get people to subscribe.
Why? The person has purchased from you and thus has shown trust. So, why not turn them into a subscriber by promising to offer more of what they like in the future?
Furthermore, you now have a better idea of what they like, what kind of content resonates with them, and what makes them take action.
You can personalise the content better to suit their preferences. The personalisation technique is especially beneficial as adding personalised data increases email open rates by up to 26%.
Furthermore, you can add questions to get more information as well and you can add the subscribe button in the confirmation email too.
Using pop-ups
Pop-ups are another brilliant way to place subscribe buttons. Check out the 4 ways mentioned below so you can get the best results using pop-ups:
Use a standard email pop-up to get website visitors to subscribe while offering discounts or freebies.
Use a full-screen pop-up if you want to get rid of all distractions while targeting website visitors.
Use a side message pop-up when you want to guide visitors to subscribe without interrupting their scrolling.
Use a sticky bar pop-up when you want to send a sitewide message without forcing website visitors to interact with the pop-up.
However, make sure to not overuse pop-ups as they can affect your SEO and engagement rate when used inadequately.
How can you maximize the use of a subscribe button?
Now that you understand how a to subscribe button can be utilised effectively on a website, let's see which additional tricks you can apply.
Use no or fewer visitor questions
A mistake businesses make is to add subscription forms to the website for the website visitors to fill out. A large number of fields to be filled out can repel potential leads.
So don't ask many questions if possible. However, if you need to get any essential information, make sure to ask no more than 5 questions while the visitors subscribe. Your goal should always be to make the process simple and easy for website visitors to subscribe and once you have their contact details you can ask them further questions via email.
Always include the subscribe button in a clearly visible section of your website where it is not annoying or confusing.
Create a subscription landing page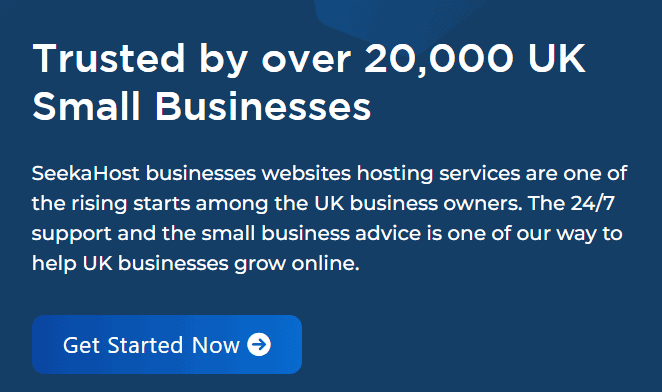 A subscription landing page is one of the best ways to convert website visitors into leads. Here's how to make it work for you:
Offer a free lead magnet in exchange for the subscription
Offer social proof (testimonials, case studies, number of existing subscribers)
Offer educational content to show your expertise
You can add the link to your subscription landing page to:
Your social media bios
Content that you post on social media
On other channels such as podcasts
The subscription landing page works because the website visitor has shown enough interest to follow the link from other channels and is getting more information on the page about what they'll get if they subscribe.
Use persuasive CTAs

CTAs are a perfect way to guide website visitors to become subscribers.
Check out the best practices you can apply to make the most out of them:
Use action-oriented words in the CTAs. Some of the examples can be Book, Download, Upgrade, Reserve, and Sign up.
Keep the CTAs brief. Two to five words are the ideal CTA length. However, A/B test your copy to make sure you have put the best foot forward.
Use colours to make the CTA pop. The bright blue colour of the CTA button of SeekaHost is a great example. The colour makes the button stand out from the page.
Make the CTA easy to read. Use a large enough size so website visitors can read the text on mobile screens and even in bad lighting.
Create a sense of urgency with words such as "Now" and "Today."
Make sure to evoke emotion through your CTAs.
Use special offers tailored to your audience

Give the website visitors access to exclusive content if they subscribe. The content can be anything from a case study, industry-specific white papers, or a mini guide.
Furthermore, you can offer special discounts on your product or service for the subscribers.
Furthermore, write the copy in such a way that demonstrates immediate value. Don't write "Join our email list" or "Subscribe to our newsletter." There's nothing in it for the website visitor.
Instead, go for "Subscribe and be the first to hear about our product launches" or "Subscribe and get a free mini-guide on how to lose 5 kgs in 90 days."
The latter shows the exact benefit the website visitor will have and thus prompts them to action.
Cross-promote on multiple social media accounts
Cross-promotion on social media channels helps you to get in front of a new audience that may not have found you otherwise.
Check out the ways you can make the most of it:
Include a CTA on all your social media profiles
Include an opt-in form to guide your audience to your website subscription page
Offer freebies and host giveaways to get the audience's email addresses.
With 4.74 billion social media users around the world, you can open yourself up to an audience 100x your current customer base and reap the benefits.
A subscribe button addition and utilization button – the trend is here to stay

The subscription e-commerce market size is expected to reach $904.2 billion by 2026. Thus, the subscribe button works and it's here to stay.
Now that you know all about how to add and utilize a subscribe button when building a website, the knowledge will help you make the most informed decision.
Author Profile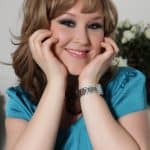 Blogger and Educator by Passion | Senior Online Media & PR Strategist at ClickDo Ltd. | Contributor to many Business Blogs in the United Kingdom | Fascinated to Write Blogs in News & Education I have completed a journalism summer course at the London School of Journalism and manage various blogs.