What's the Difference in .co.uk and .uk Domain for Your Business Website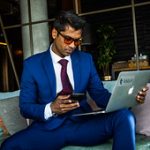 Are you confused whether to choose a ".co.uk" or a ".uk" domain for your UK Business website?
The wrong choice in TLD can greatly impact your website chances of success, whilst the right TLD could help in getting your business website off the ground to a much better start. You may have probably noticed some websites displaying an address that ends in .uk instead of .co.uk, and if you're finding this confusing then you're not alone.

If you go about searching a domain name to register for your business website, you will often find that the .co.uk version is already taken whilst the .uk may be available for registration.
But what exactly is the difference between .uk and a co.uk domain name?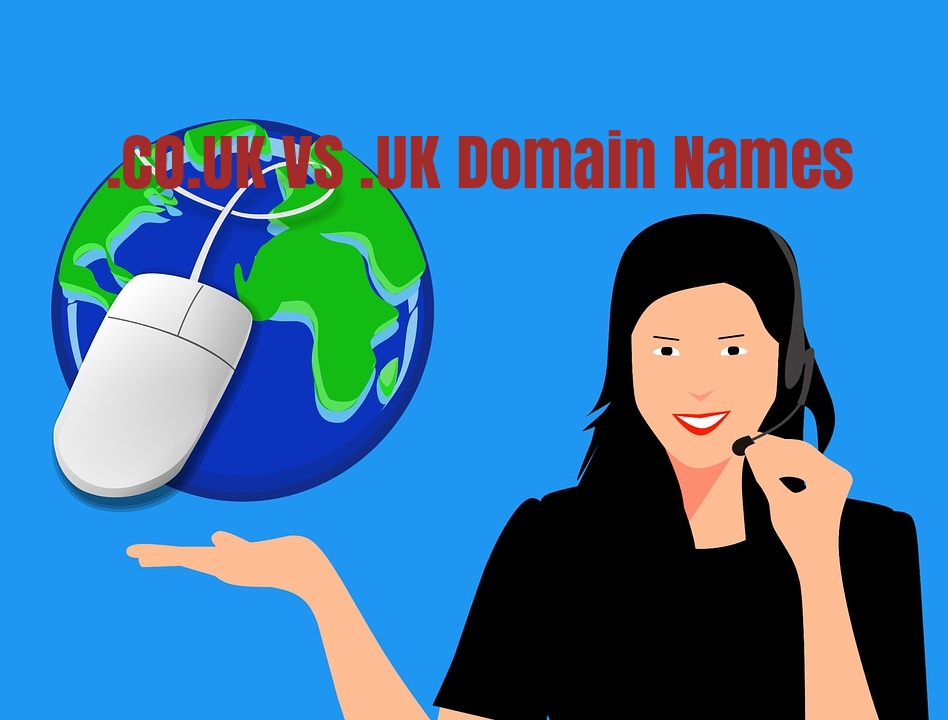 Both are country code top-level domain (ccTLD), which is an Internet top-level domain used or reserved for a country, and in these cases, the United Kingdom. And such domain name is used to indicate where the business is located and improve search engine rankings. Other such UK top-level domains (ccTLD) include '.org.uk' and '.net.uk'.
Now, let's take a broader look at the two popular UK top-level domains (ccTLD) for businesses!
The .uk Domain Explained
The . uk domain has been available for a little under last five years and Nominet, the organization that is responsible for the . uk domain name is poised to remind businesses with existing '.co.uk' and other domains the importance of having their '.uk' domain reserved.
While the .uk domain is shorter and snappier than .co.uk which most people are already accustomed to use. Again, it is easier to remember than the more long-winded domain names, and offers better shortening of the web address.
Additionally, .uk has some more benefits, as most countries from around the world have such domain ending based on this model. It means that people are more likely to look for your business at 'business.uk' than any other, if .co.uk isn't available. So, if your UK business doesn't have a '.uk' domain name, you might be missing some free traffic, or worst still, visitors are turning to your competitors.
What's the Difference in .co.uk and .uk Domain
While there is no significant difference in the two domain extensions, the .uk was obviously launched to expand the UK domain registration options, and to allow for new and shorter options for businesses seeking a UK domain name.
But the opening up and usage of gTLD (generic top-level domain), actually led to the .uk domain release to go in line with the changing face of domain names. The .uk domain is more ideal for businesses looking to register a UK based domain name that's a lot more punchy, and a versatile alternative to the regular options that were formerly available.
What are the Changes in .uk Domains
In the past five years, Nominet has implemented some changes to '.uk' so that anyone who has a '.org.uk', '.co.uk', '.net.uk', '.me.uk', '.plc.uk' or '.ltd.uk' domain can easily register to get the '.uk' domain extension. Now, an estimated number of over 2 million businesses have registered for their .uk domains.
Therefore, the .uk domain is gaining momentum as more people register and promote the new domain version so ensuring that your business have all options covered allows you to future proof your business website. And many businesses are already switching their websites to the .uk domains. But prior to 2014, people could only register one of the second-level UK domains like org.uk, .co.uk, .ltd.uk, me.uk and so on.
Up until June 25, 2019 you couldn't register the .uk version if the co.uk had been registered before midnight of October 28, 2013. This allowed owners of existing .co.uk domains the time to decide whether they really want to keep the .uk version of their domain name.
And anyone who registered a co.uk domain name before June 10, 2014, had their .uk domain name reserved for free up until the June 25, 2019. After which the .uk version will be made available for anyone to register. It pays to protect your brand identity by registering the .uk version of your domain name as well.
If you are looking to claim your business '.uk' domain. You can simply visit Nominet's website and use their domain checker to see if you will have the right to claim your .uk domain name.
And if perhaps, the .uk domain is available, you can head over to SeekaHost to register it, or you can transfer it over from a different registrar.
So Which UK Domain Extension Should You Register?
Both the .uk and .co.uk are official domain extensions for the United Kingdom. So, therefore you can choose either the domain name Yourbusiness.co.uk or Yourbusiness.uk, but registering both is even more ideal.
Albeit, the .uk domain is newer, and therefore, less saturated. As such, the.co.uk is still generally the first choice when choosing to register a domain in the UK, but that won't be for long.
However, if you'd prefer the short punchy .uk, it's definitely a winner in that angle. And those creating a new business website may want to ensure the domains are available for registration for all the major extensions.
Conclusion
Whichever of the .uk or co.uk domain you choose, both are already commonplace in the UK webspace and will remain so for the foreseeable future.
Therefore, it is recommended that you claim your own .uk domain today. Even as experts are predicting that those which are not claimed by the legitimate business owners are more likely to be snapped up by unscrupulous people, who might want to carry out fraudulent activity, so protect your brand.
Now, choosing which one to make the default domain for your business website is down to your personal preference and how you want your brand to be perceived.
SeekaHost is offering automatically directs for your domain to another website. And masking prevents visitors from seeing your domain name forwarding by keeping your domain name in the browser`s address bar.
And the best part, your domain registration comes with a free e-mail account, which you can use until you purchase a hosting plan. This will help your business to have brand contact before the launching of your website.

Author Profile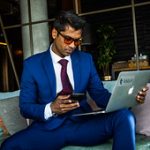 Founder & CEO SeekaHost™ helping 100 million people get online with the most affordable domain names and web hosting services. Featured on Forbes, Entrepreneur, Reader Digest and many more publications.