What Is A Private Blog Network?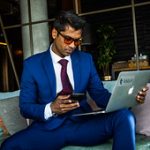 Don't know what is a private blog network?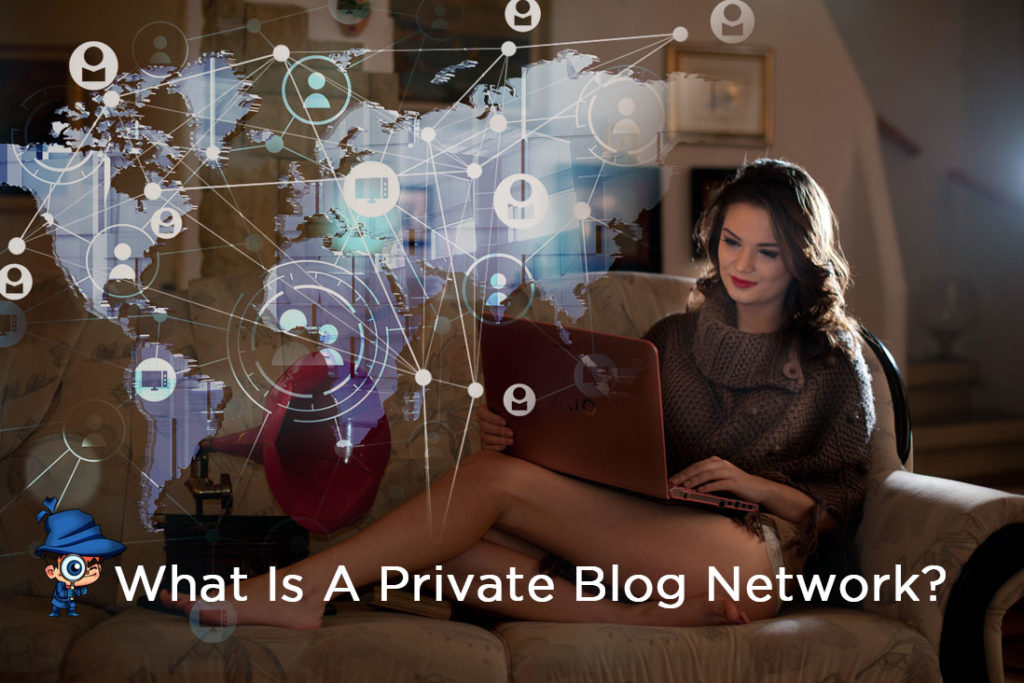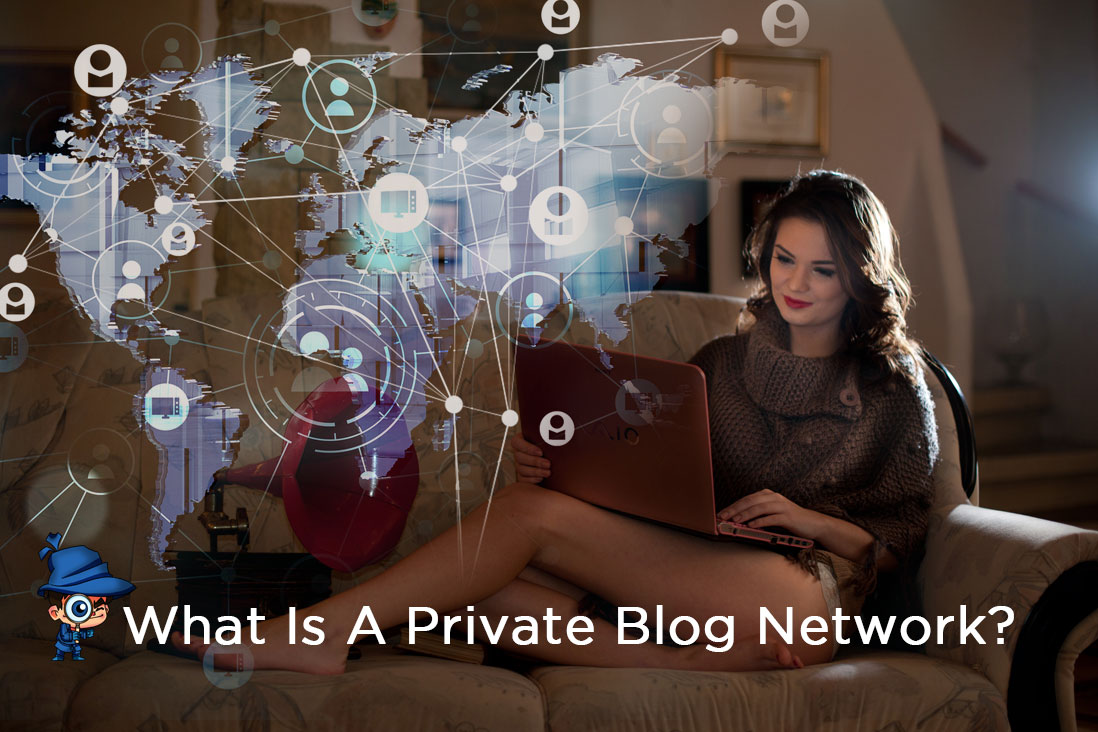 SEO experts and companies avoid the word private blog network like the plague.
No, we don't do all that.
We aren't black hat SEO practitioners.
We don't violate Google's Webmasters Guidelines. 
You must have heard multiple variations of these lines when you try to approach the topic.
But is all that you hear really true? Is a private blog network a step to getting your website penalised? Or is it a great SEO tactic that has just been clouded in the midst of misinformation and misunderstanding? Can you use it in 2021 and beyond?
Well, you are about to find out.
Private Blog Networks – Defined. In SIMPLE Words.
The answer to 'what is a private blog network?' varies depending on who you ask.
Staunch opponents will define it as a network of websites that place large quantities of links to other websites. According to these members of the anti-PBN brigade, these websites have low-quality links, and the aim behind these websites is to manipulate Google's search engine rankings.
If we throw jargon and lopsided opinions out of the window and boil it down to the basics, PBNs are just groups of websites that aim to help other websites rank better.
You ask bloggers and editors of reputable websites to give you backlinks, right? These backlinks also help you rank better. Now, imagine you are playing both these roles. You are the website owner, and you are the one who wants a backlink.
Why is the first case legit and the second one a no-no?
Maybe a close-minded approach and the lack of proper information are at play behind that.
My definition of a private blog network is…
A collection of websites with no footprints tracing them to each other, populated with user-centric, informational content, aimed at helping other websites rank better.
Note the words that are in italics – user-centric, informational content.
Now, I won't comment on what others do. But here's what I can tell you about what I do.
I am an SEO consultant, and I have been using PBNs since 2014. I have laid the foundation of a world-class PBN hosting service. I also offer a multiple IP address blogs hosting control panel.
I advocate the use of PBNs because they have worked for me. Time and again. And PBNs work for me for two reasons.
One, the content that I post on the PBNs that I host and run for commercial use is top-notch. Two, I offer zero-footprint PBNs. This means you don't stand the risk of penalties by Google because the network won't trace back to you.
The Good, The Bad And The Grey – Where Do PBNs Sit?
People say PBNs are a blackhat practice. I disagree. But I don't say it's a whitehat practice either.
It's all in the grey.

By owning a private network of blogs that are visible to only Google bots and not to other crawlers like those of Ahrefs, etc., and using them to micromanage your link-building efforts violate Google's Webmasters Guidelines. Accepted.
But by the same logic, asking others for backlinks and not actually 'earning' them is also a violation of the same guidelines.
I feel it is fair to use PBNs if you aren't just rehashing content and dumping it on a website to get backlinks for another website. Valuable content with planned backlinks isn't a sin.
And moreover, Google's Webmasters Guidelines are, well, just guidelines. They aren't rules or laws that violating it is a criminal offence.
You can face manual penalties, though. That's when your PBN has low-quality links, and the blogs all trace back to you. With footprint-free PBNs, you are in the clear.
Another one of my findings in support of PBNs is that Google doesn't really believe that private blog networks are 'illegal' or 'unlawful.'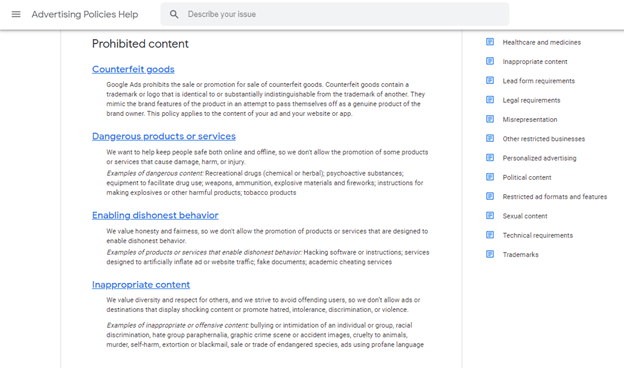 The above screen capture from Google's Advertising Policies page mentions the types of ads that won't be run.
Now, take a look at the search result below –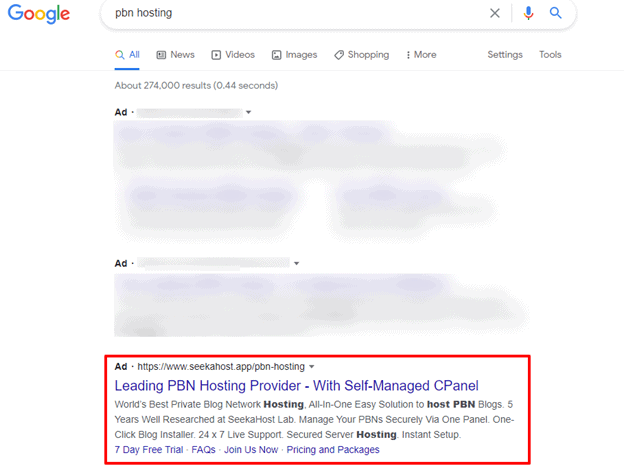 Google has allowed ads regarding PBN hosting. The ad that can be seen in the image above is about SeekaHost.app
This ad wouldn't have shown up if Google had felt that PBN is something bad.
That's enough to say that Google is against the misuse of PBNs to pump rubbish content on the Internet and confuse its bots; that's why it penalises such PBNs. Google isn't against PBNs that publish worthwhile content and aid their owners' money-making efforts.
Over To You
I have told you all that I had to share about PBN for now. (I have written more about PBN, how you can use and manage PBNs if PBNs are worth the effort today and how you can make money with your PBNs on my blog – https://www.fernandoraymond.com/.)
Now, I'd leave it up to you to decide if you want to use PBNs or not. If you decide to use this powerful SEO technique, I would always be just a text or email away.
Author Profile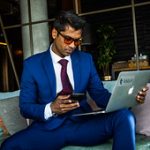 Founder & CEO SeekaHost™ helping 100 million people get online with the most affordable domain names and web hosting services. Featured on Forbes, Entrepreneur, Reader Digest and many more publications.