Choosing A Web Hosting Company In UK: What Mistakes To Avoid In 2019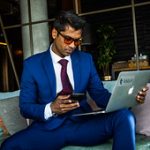 When it comes to choosing a web hosting company in the UK to host your personal business websites you should know what mistakes to avoid. Learn how to pick a web hosting a company in the UK to host your websites securely and affordable.
Are you looking for a perfect web hosting company in the UK? Or you are looking to migrate from one host to another for one reason or another?
Well, this post of you! Each year, tens of thousands of individuals and businesses settle for wrong web hosting package or service provider and they always regret it sooner or later.
Things to consider when buying a UK web hosting?
Well, it's not even so much about the prices for the packages; most hosting service providers love to entice you with incredibly low prices, only to hike them once you've subscribed. Some will come with funny excuses to charge you even for basic features; some web hosting companies in the UK are notorious for doing that. Below is a guide on picking the ideal web hosting company;
1. Know what you want; are you a blogger looking to publish a single blog or multiple blogs? A travel enthusiast looking to chronicle their adventures in the form of a personal website? Or a business looking to penetrate the digital market and reach as many consumers as possible? Knowing what your objectives is often the first step towards finding the perfect host for you.
2. Packages available; a good web hosting company should split their hosting plans or packages to suit the different players who may be interested. For instance, a blogger or small business may do well with a standard or Premium hosting package, while a very large business would be more suited to an Unlimited package that accords them unlimited disk space. In most cases, the packages available include Personal Hosting, Business Web Hosting, and PBN hosting. One is thus able to pick the right package for their personal and business needs.
3. Pricing; when it comes to the issue of pricing, this one is a bit tricky. How much do you charge for a service that can be found freely online? Yet, anyone who has opted for free web hosting especially for a business site has quickly learned that cheap is expensive, that the trouble of competing with millions of others looking for free hosting isn't worth it. Thus, a good web hosting service provider balances delicately between charging an affordable fee, and not overcharging. Opt for a host who has flexible payment methods. You don't have to be forced or coerced into paying annually; a good host will let you try their services for at least 45 days within which time you're able to rank their services and decide whether you want to proceed or terminate your subscription. You can pay a monthly subscription during which time you'll weigh and evaluate the services being offered, their impact on your site.
4. Uptime; the time it takes for your site to open/load is very important. The more the traffic on the site, the more it is likely to 'hang' or even go down temporarily. Now, this can be annoying to your shoppers, to say the least. At worst, it ruins your brand reputation and discourages shoppers from shopping on your site. Depending on the nature and size of your business, consider getting dedicated hosting, this gives you a lot of space to operate from. This means that even with the huge traffic, your site would still be able to handle all the activities without any signs of straining. Also, get a service provider who's using the latest advanced tools to ensure that your site is up and thriving all the time.
5. Tech Support; this is often the elephant in the room that most web hosting companies don't like coming clean about. Some will let you pay for a hosting plan and then charge you separately for maintenance and support. But a good hosting company should be able to offer you unlimited tech support at least for 3 months, once you've purchased a hosting plan.
The technicians should be available 24/7 since sites can go down at any time of the day or night. Before hiring a web hosting company, take time to acquaint yourself fully with their policy on technical support, whether they have shared their contacts and the times they are available. Nowadays, most companies have a social media presence where you can quickly inbox them and report your issue or query.
SeekaHost is a leading web hosting company in the UK; our brand has been doing this for almost 19 years now! We are a professional and reputable service provider, popular for their affordability and reliability.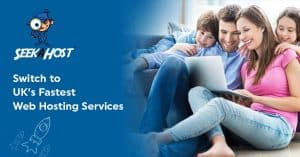 You don't have to look far, talk to the real pros and see your online presence soar upwards in a matter of days. Our hosting services are safe and secure plus you're assured of world-class backup systems that ensure your data is never lost. SeekaHost has affordable packages tailored to meet the needs of every UK business, big, medium, or small.
Author Profile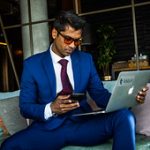 Founder & CEO SeekaHost™ helping 100 million people get online with the most affordable domain names and web hosting services. Featured on Forbes, Entrepreneur, Reader Digest and many more publications.