11 Lucrative Online Jobs That Can Help You Pay Your Rising Energy Bills In The UK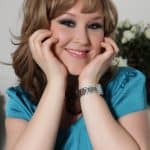 While the Tory leadership slugs it out over the summer there is a lot of pain all around.
The cost of living is growing faster than the Creeping Charlies in your backyard.
And 'experts' want you to worry about a possible 18% inflation next year.
Worse; Ofgem says it'll now review price caps quarterly.
A quarterly review could send monthly energy bills skyrocketing to nearly £4,000 or more this winter for the average household.
There is no way out but to pay up. After all, the global energy prices are high due to the Russia-Ukrainian war and inflation and there is no letdown in sight.
But paying several thousand pounds more each month during winter would be a tough ask for many.
How To Tide Over Rising Costs?
All said and done, you have 2 options.
1.  Change how you spend.
Go over the monthly expenditure with a fine-toothed comb. Is there fat that can be trimmed? Maybe it is time for the Netflix and Disney subscriptions to go. Perhaps opt for a less expensive phone plan or a free web hosting plan.
Find out what is extra and slash ruthlessly from the house budget. That way, you free up more cash for the inflated energy bills.
2.  Earn more
That is easier said than done. But why not take up something part-time?
You could earn up to £5,000 annually and defray the higher cost of gas and energy.
We have narrowed down a few online jobs that can be done easily and, more importantly, learned without breaking a sweat. Most are online but a few are offline too if that is to your liking and you can discover more about starting your own online business here.
So, let's see how much of this ambitious £5,000 target can you achieve with our recommended online jobs.
Some basic assumptions:
Number of working days in a year: 260
What % of these days are you willing to work extra on: 80% (that gives us approx. 200 days). Or 50% (that gives us 130 days).
How many hours would you want to work every day? 3 hours (higher estimate) or 1.5 hours (lower estimate)
So, we have 2 scenarios.
A: Where you work for 200 days in a year, 3 hours a day.
B: Where you work for 130 days a year, for 1.5 hours a day.
Roaring Energy Bills – Fund That Extra £1,000 With These 11 Online Jobs (for Infographic – scroll to end)
1. Virtual Assistant
You need nothing more than a laptop, and the willingness to work for 2-4 hours per day. A virtual assistant is a low-stress job that is perfect for those who don't want to spend a lot of time learning a trade.
What do you need to know? Knowledge of Microsoft Office comes in handy. More importantly, you should be organized and innovative.
A search for VA jobs shows up 589 results  on Indeed.
As a virtual assistant, you will be in charge of bookkeeping, appointments, doing minor data entry work, and maintaining records in tip-top shape.
What does it pay—salary in the UK starts at £15 per hour.
How much can you earn (assumed hourly wage of £15)?
A: £9,000
B: £2,925
How many hours will you need to work, to fund an energy price-rise deficit of £1,000: 66.6 hours.
Where do you find it—Type in Google, "virtual assistant UK" and a snippet box will show jobs. Other sources are LinkedIn, Reed, and Indeed.
2. Resume Writer
Quick. What is the first thing you need to be a virtual assistant?
A resume, of course.
With so much churn in the job market, the first thing that every job seeker needs is an attention-grabbing resume.
As a resume writer, you will positively make money hand over fist.
What do you need to know? Not much. Working knowledge of Canva is required. Buy a paid subscription and go through the enormous number of video tutorials on the Canva site and YouTube.
Scrutinize at least 50 samples.
Zety has over 500 for you to learn from.

Why this job? It is easy to become an expert. The format is the same and you must fill in a few points about the candidate that shows him/her in the best light.
What does it pay—The amount varies with your style and competence. Beginners charge £15/hour, and it can go as high as £80. The number of hours depends on the complexity of the task. You do as many or as few as you want each month .
How much can you earn? (assumed hourly wage of £15)?
A: £9,000
B: £2,925
How many hours will you need to work, to fund an energy price-rise deficit of £1,000: 66.6 hours.
Where do you find it—Fiverr and Upwork are the best sources. LinkedIn is a close third.
3. Data Entry
You may have heard that in modern business, data plays an important role.
Though much of it depends on the hoops, the nerds make numbers jump through, someone has to first create a database of those numbers.
Data entry is one of the easiest jobs possible.
You will be asked to type in raw data. The data may come from market research, accounting, hospital records, banking records, and many other sources.
All that you must do is enter data from the source into a database (which can be Excel or special software like Zoho Forms).
No thought is necessary, but excellent typing skills are a must. The employee must also know how to focus for 3-4 hours daily.
There are courses on Udemy that tutor the process in a few hours.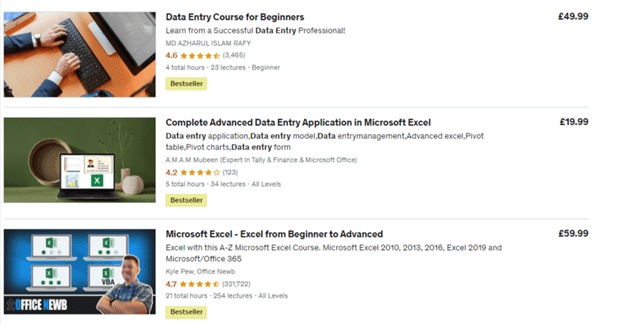 What does it pay—pay is not great compared to other freelance gigs. At most, you can secure £12-£15 hourly. At the start, it might fetch no more than £10 per hour. Work is plentiful and you can work for several businesses at the same time. If you put in 3 hours daily, you can look forward to £8,000 annually.
How much can you earn? (Assumed hourly wage of £10)
A: £6,000
B: £1,950
How many hours will you need to work, to fund an energy price-rise deficit of £1,000: 100 hours.
Where do you find it—Indeed, Jooble and Reed are solid sources of work and new contracts. You could also offer services on Upwork and Fiverr.
4. Online Telemarketer
If you are not so good at typing all day long, this one is perfect for you. Of course, you must be able to chat with complete strangers.
Business is highly competitive, and every marketing department wants to generate more leads.
Old-fashioned telemarketing is now a big business, thanks to VoIP telephony. You need a laptop (or desktop) and you will be provided with a phone that connects over the internet.
The training is brief —no more than 10 hours over a week.
What will you have to sell—insurance, banking products, and cruise tickets are a few that come to mind. Basically, any business that makes cold calls.
You can be a part-time employee of a company (remote of course) or work with contracts for a few months.
Every day you will receive a list of phone numbers and make calls as soon as possible.
What does it pay—the base pay is quite low. You would get no more than £10 per hour. But for every customer who signs up, there is a substantial bonus. Annual income would consist of no more than £8000 of base pay and the sign-up bonus is likely to be an equal amount, at least.
How much can you earn? (Assumed hourly wage of £10)
A: £6,000
B: £1,950
How many hours will you need to work, to fund an energy price-rise deficit of £1,000: 100 hours.
Where do you find it—Indeed and Reed are the best sources of work. Induction is easy, but to stay on, you must make sales happen.
5. Blogging & Vlogging
Blogging is long-form content for one's own blog. Vlogging is content uploaded to YouTube, Instagram, and the like.
Does blogging generate money?
Let's be totally upfront and honest. If you have a genuine interest in any domain, such as gardening and baking, then you can make a few thousand pounds with a blog.
It can't be forced. You can't fake it.
Typical niches for personal blogs include:
Gardening
Cooking
Travel
Photography
Caveat—blogging needs passion and knowledge. Unless you have both in plenty, don't start a blog.
If you are going to, then open a WordPress website, buy a domain and hosting (say £200 investment) and monetize your gift.
The same holds true with vlogging.
London Rain Walk in DESERTED West End, Soho & Marylebone Streets – Saturday Morning City Ambience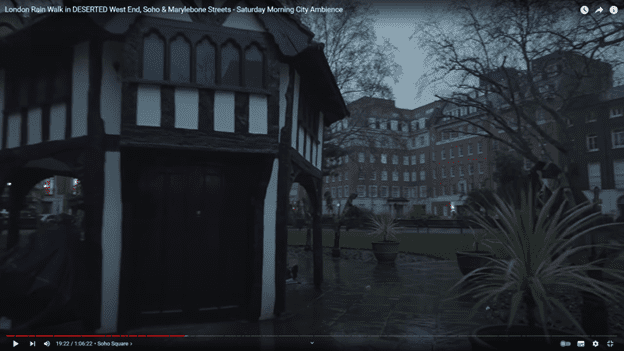 Someone with a cell phone walking for an hour.
It has 1.7 million views as we speak. Each million pays about £1500-£2500 on YouTube. That's a lot of money for walking one hour and uploading the clip to YouTube.
Gemma Stafford has 2.7 million subscribers for her baking channel, Bigger Bolder Baking.
Again, the caveat holds true. You can't fake it.

Also, YouTube has a 2-4 month waiting period from the first upload before you can monetize the channel.
What does it pay—those who are successful take home a million pounds every year. Thousands earn £2,000—£50,000 every year. You can also make money from being a micro-influencer.
How much can you earn?
Your earnings – in this case – aren't directly correlated to your hours of work. A reasonable guess is that for about 150 hours of effort in the year, you should be able to earn about £5,000. However, nothing is guaranteed, of course.
How many hours will you need to work, to fund an energy price-rise deficit of £1,000: 30-40 hours.
Where do you find it—YouTube, Instagram, Facebook, TikTok.
6. Copywriting & Content Writer
As a copywriter, you don't write your own blog but write what someone else wants you to for their blog. No training is needed. You need the ability to write, a good vocabulary, and the ability to express ideas concisely in words.
What does it pay—a beginner can charge £10 for a thousand words and an experienced writer £800. Many routinely earn £30,000-50,000 per year so based on that, here's the number of hours you will need to work to fund an energy price-rise deficit of £1,000: 40-50 hours.
7. Proofreading & Editing
An editor edits what the content writer or copywriter produced. Low-end copywriters make an enormous number of errors, and an editor is needed to bring the work to a publishable stage. You don't need a degree in English writing, just a great understanding of grammar and composition.
What does it pay—the pay is about the same as a copywriter.
8. Accounting & Bookkeeping
Small businesses, dentists, etc. do not have the resources to hire a full-time accountant. If you know accounting, there is a scope to put it to good use.
Knowledge of accounting software like QuickBooks is essential. Most clients would require you to prepare their tax returns or at least help the auditor with the tax return.
What does it pay—it is highly skilled labour and pay starts at £20 and goes up to £35 per hour. A typical freelancer earns £25,000 annually.
There are plenty more freelance jobs, such as freelance web developer, app developer, video editor, and software developer. We included those that need minimal training.
Where do you find it—Fiverr and Upwork are the best places to look for freelancing jobs.
How much can you earn by freelancing?
Let's assume a blended hourly wage of £25. This means:
A: £15,000
B: £4,975
How many hours will you need to work, to fund an energy price-rise deficit of £1,000: 40 hours.
9. Mystery Shopper
No, you don't have to put on a cloak and wear an eye mask.
A mystery shopper is in the employ of a retail chain and visits the branches to find the quality of service.
You would have to rate:
Your experience at the shop
How you were greeted
If you felt inclined to buy
Were the employees cooperative
The atmosphere and ambience
Your feedback would be used to train store staff and make improvements in décor and product placement and enhance customer experience.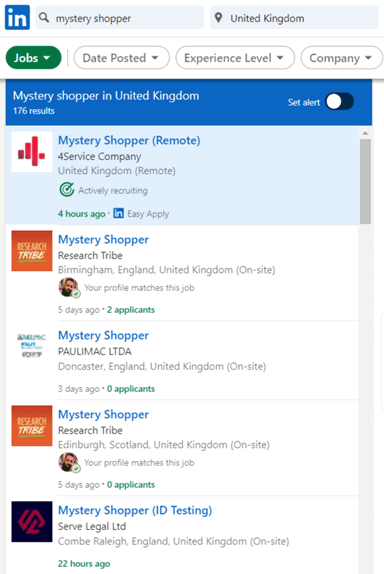 What does it pay—the average salary is £20 per hour and a mystery shopper can earn £10,000 for about a hundred days' work every year.
How much can you earn by freelancing?
Let's assume a blended hourly wage of £20. This means:
A: £12,000
B: £3,900
How many hours will you need to work, to fund an energy price-rise deficit of £1,000: 50 hours.
Where do you find it—Reed, LinkedIn, and Indeed.
10. Online Survey
You get paid for your opinion.
Opinion on what? That would vary depending on the business asking for it.
Let's say, I want to launch an app that sends out plumbers, electricians, repairmen, beauticians, massage therapists, etc.
I want to know what you are willing to pay. And also, a lot more—how many rooms your home has, do you own vehicles, your education level, and so on.
This helps me, the business owner, build a customer persona.
Online surveys can be quite probing. You also must provide personally identifiable information—address and phone number.
Here are some testimonials sourced from MoneySavingExpert.
Though it is easy to earn money, beware of scammers.
What does it pay—You earn by accumulating points. On most sites, 130-160 points equal £1 and most surveys net you 80-150 points. For those who are diligent, £600 every year is not out of question.
*To earn these £600, you'd have spent 30-50 hours. That's not a decent return on your time. However, if you have enough free time, this amount doesn't hurt.
How many hours will you need to work, to fund an energy price-rise deficit of £1,000: 70-100 hours.
Where do you find it— Use these two bucket lists.
MoneySavingExpert's list of best paid survey websites
SaveTheStudent's list of best paid survey websites
11. Watch TV (and get paid)
Yes, you read that right.
If you are a couch potato, this is your dream come true.
It so happens that TV producers are often in the dark about the audience. They want to test market the story idea or a pilot episode and know more.
You could sign up to be a part of a test or research audience.
If you want to do it wholeheartedly, you will be part of focus groups and paid for your opinion. Another less-paid option is filling out an online form.
What does it pay—£40 each time you give a well-thought-out opinion in a group setting. The pay is less for online reviews.
How much can you earn this way?
Let's assume your opinion features 25 times a year. That's a decent £1000. This won't help you meet your energy price-rise deficit alone, so band it together with some of the other methods.
Where do you find it—The Viewers

Last Words
This is just the tip of the iceberg.
For those who have few hours to spare daily there are a plethora of lucrative professions like SEO consulting and creating art for sale on Etsy.
But since most of them have a rather steep and long learning curve we did not include them.
If you want to explore the world of gig economy, the only limit to your fortune is your vision and your willpower.
With the listed online jobs you can even travel and earn as a digital nomad, so don't focus on the negatives, but discover all the opportunities the internet offers and utilize them as best as possible.
Infographic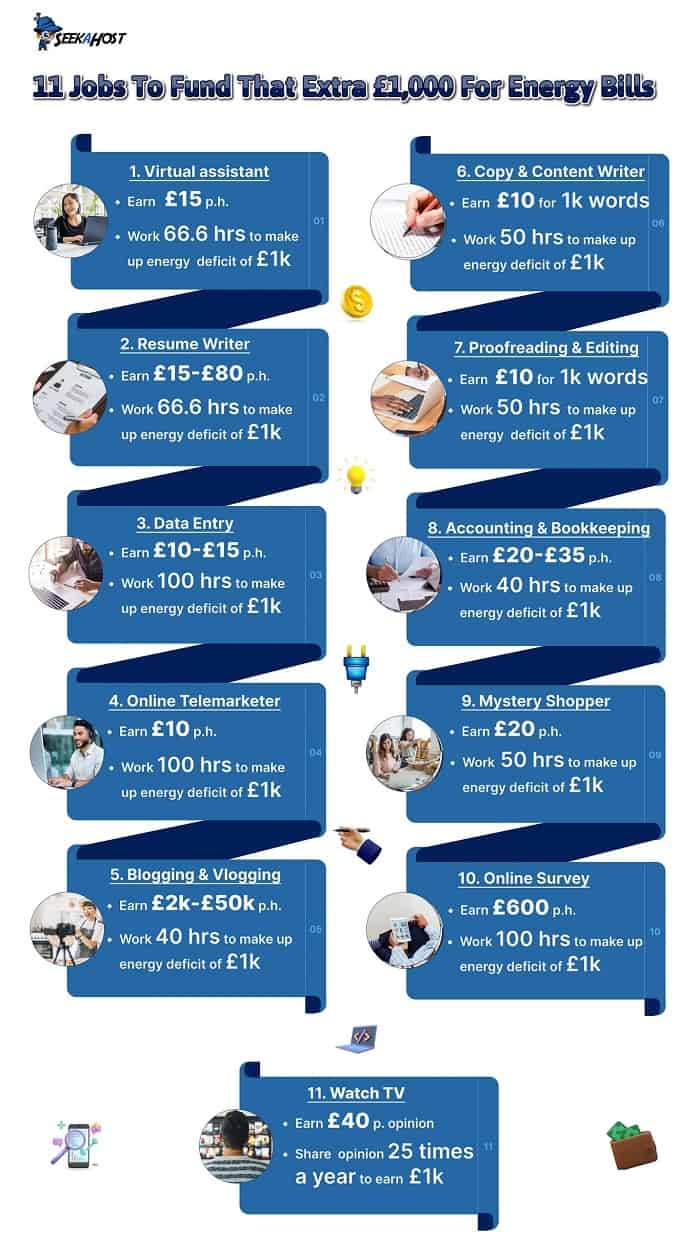 Share this Image On Your Site
Author Profile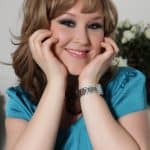 Blogger and Educator by Passion | Senior Online Media & PR Strategist at ClickDo Ltd. | Contributor to many Business Blogs in the United Kingdom | Fascinated to Write Blogs in News & Education I have completed a journalism summer course at the London School of Journalism and manage various blogs.